Even before the NFL season started, I was telling anyone who would listen that the Cleveland Browns were overrated. I think Sunday's Bengals-Browns game in Cleveland is going to illustrate my point, which is why I'm using this week's One Bet, $100 to take the Bengals and the 10.5 points.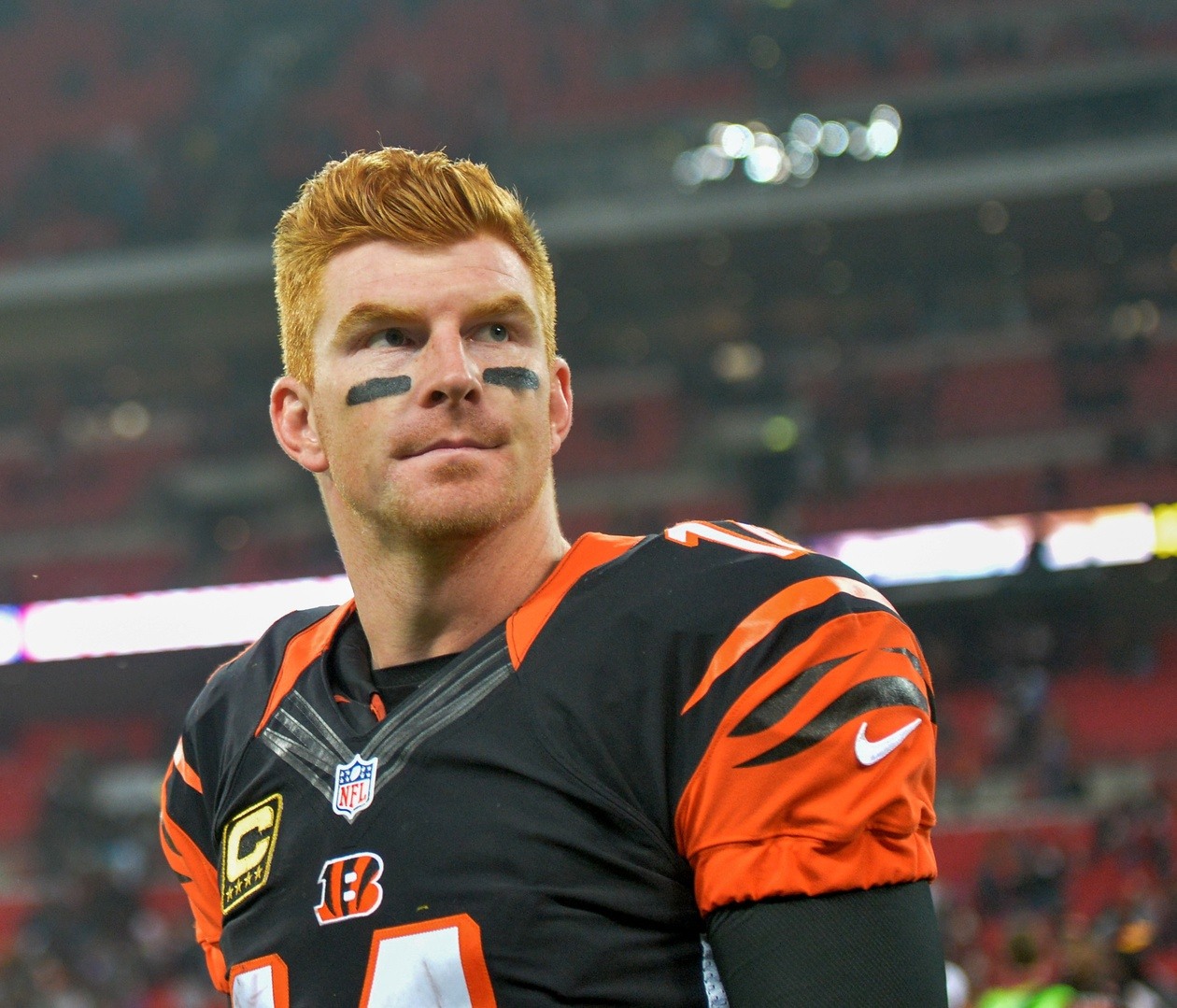 I was fortunate when making my bet. I got in when the sportsbooks were offering double-digit points. Soon after the line opened at 10.5, it was bet down to seven. There are some that are even pounding the moneyline for the Bengals to upset the Browns at home. That line opened at +285, and has dropped to +260.
Last week, I took an underdog against a heavy favorite on the road and got pummeled. Oakland was getting 11 points against Kansas City and was soundly beaten, 40-9.
This week, I believe the Bengals will build on the momentum they generated after scoring the team's first victory last week, defeating the New York Jets 22-6. I don't believe the Bengals will defeat the Browns, but I do think it will be a close game.
Cincinnati Pass Rush Key in Bengals-Browns Game
Without defensive end Carl Lawson, the Bengals' pass rush struggled against opponents. Now that he and fellow defensive end Carlos Dunlap are back and healthy, they should cause havoc in the Bengals-Browns game. The two have combined for seven sacks, and could make Cleveland quarterback Baker Mayfield's life miserable.
The Bengals took advantage of a weak New York Jets' offensive line, and could do the same to the Browns, though Cleveland coach Freddie Kitchens told reporters in his Wednesday press conference that the fault isn't only with the offensive line.
"Not everything is on them," Kitchens said. "The blame can go around when you start talking about protecting the passer, coaches included. I think those guys do face adversity, but they face adversity every week. We have guys behind our starters that we feel confident in, and we expect them to go in and play well, and not just be there and take up a spot. We expect them to play well."
Bring on the Running Backs
With Cleveland defensive end Myles Garrett suspended for the year, an already poor defensive unit got even worse. The Browns rank 26th in the NFL in rush defense, and Cincinnati running back Joe Mixon could have a big day.
On the other side of the ball, Cleveland does sport the best running back in the league with Nick Chubb, who will be facing the worst run defense in the league. Chubb currently leads the league in rushing yards with 1,175.
The Browns will need Chubb to perform, since there are questions about Mayfield's health. The second-year quarterback is nursing a hand injury suffered in last week's 20-13 loss to Pittsburgh. Kitchens said he expects Mayfield to be ready to go.
"No, I think Baker is fine," Kitchens said.
Why Cincinnati will Cover
Cincinnati quarterback Andy Dalton appears to be playing with a chip on his shoulder after being benched a month ago. He told reporters on Wednesday he is ready to prove why he should remain the team's starter.
"It's not like I lost any passion for playing the game, but it just gives you a sense of, 'OK, I want to be out there. I want to be the guy. I want to be the one that's helping this team win.'" Dalton said. "To have it taken away from you for a little bit, it's one of those things where it's like, 'Man, I really want to be out there.'"
The Bengals will have wide receiver John Ross back in the lineup, which will help take away the sting of losing A.J. Green.
I think the Bengals are motivated, and have momentum on their side. They should be able to keep the game close, and maybe even pull off the upset.