Making a One Bet, $100 pick in this weekend's championship games is, honestly, the hardest decision I've faced this season. With only two games to pick from, nothing in either contest popped out at me as a standout reason to make a wager, and I'm not thrilled with either line.
I have a hunch Green Bay will lose a close game to San Francisco in the NFC Championship, while I believe Kansas City will end Tennessee's magical playoff run in the AFC.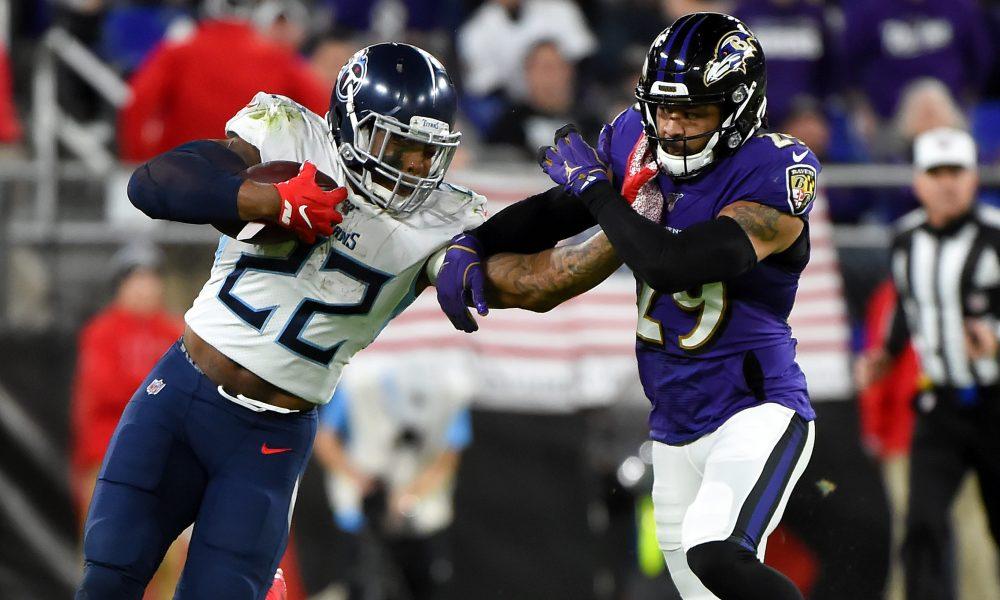 Still, I expect the Titans-Chiefs contest to be a shootout, with Kansas City prevailing in the end. So, reluctantly, I'm taking the over at 51.5 in this week's AFC Championship game with this week's One Bet, $100.
I won my last two One Bet, $100 wagers, both on NFL Divisional Playoff games. The first was taking the 49ers and laying seven points against Minnesota. San Francisco won, 27-10. The second bet was taking Green Bay and giving away four points against Seattle. The Packers won, 28-23.
One Bet, $100

This Week's Pick               Last Result                    Season Total

Titans-Chiefs over 51.5    Won SF, Packers           12-8, Up $365
Looking at Sunday's slate, I feel like Kansas City is a team destined to go to the Super Bowl, but Tennessee has shocked me the last two games. I wouldn't be surprised if the Titans pull off their third consecutive upset in the playoffs.
Plenty of Action, Plenty of Points
While both Kansas City's and Tennessee's offensives have gotten a lot of well-deserved attention throughout the season, I don't believe enough has been said about either team's defense. That's for good reason, however, as neither one is stellar.
The Chiefs are going to have to stop Tennessee running back Derrick Henry, who has gained more than 180 yards in both of the team's playoff victories. That might be tough for a defense that ranked 26th against the run in the regular season. The Baltimore Ravens were No. 5 against the run, and Henry rushed for 195 yards against them.
More importantly when the two teams met in the regular season, Henry had 188 yards in Tennessee's 35-32 victory on Nov. 10.
Mahomes Healthy, Dangerous
When the two teams met in November, Mahomes was playing in his first game after dislocating his knee cap. Kansas City head coach Andy Reid didn't want his usually mobile quarterback running around, so Mahomes was confined to the pocket for most of the game. He still finished with 446 yards against the ninth-ranked defense in the NFL.
Mahomes is healthy now, and much more mobile than he was in the last matchup, so, adjust your expectations accordingly.
On the receiving end, the Chiefs' Tyreek Hill insulted Tennessee's secondary earlier this week, saying they can't stop him and his fellow receivers.
"I feel like nobody in the NFL can guard any of us, and that's no disrespect to nobody," Hill said. "That's just the confidence that I got in myself and the wideouts I've got around me, including the tight ends and the running backs. I feel like no DB unit, no secondary unit, no linebacker, any defense can guard any of us. So man-to-man is just easy for us to beat. If you just allow us to run through zones, it's even easier."
Over-confidence? Maybe. Only time, and the final score will tell.
Why the Over Will Hit
The under has been the winner in the eight previous playoffs games, going 6-2. One of the two overs was the Kansas City-Houston game last week. The over/under for that game was 51, and the Chiefs reached that number by themselves, winning 51-31.
By blowing over the line by 31 points, Kansas City can score almost at will, and will probably do so in the AFC Championship game. Tennessee will also score frequently behind Henry, and the over should be reached early in the fourth quarter, if not sooner.