Kevin Streelman loves the Memorial Tournament, which begins Thursday at Muirfield Village Golf Club in Dublin, Ohio. It seems that any time the 41-year-old gets to talk about Jack Nicklaus' event, he is praising it.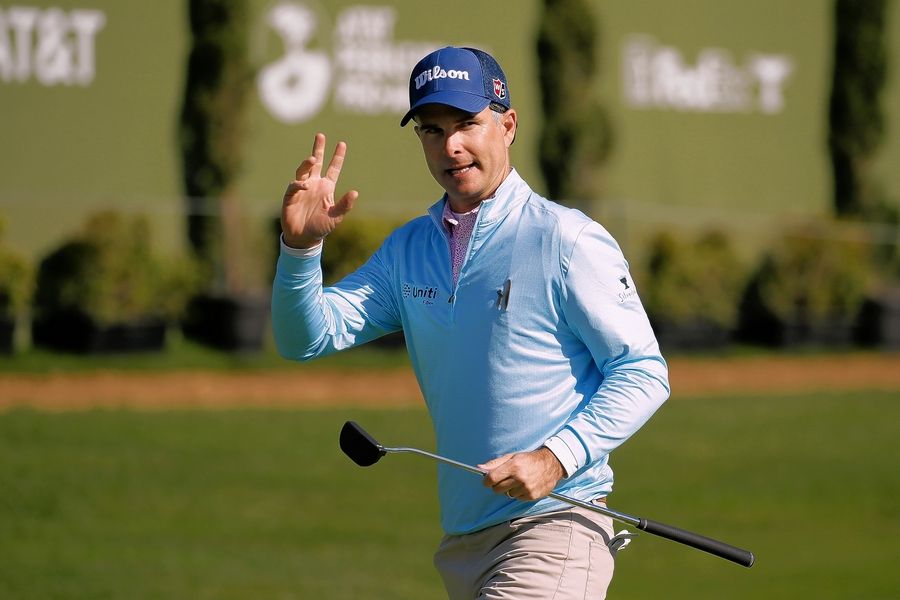 That attitude goes a long way with me when I am thinking about who I want to wager on. So with this week's One Bet, $100, I'm picking Streelman to finish in the top 10. The tour grinder is getting 6/1 odds at both BetMGM and DraftKings
I needed to make a more conservative pick than I did last week when I took Ryan Armour to finish in the top10 at the Workday Charity Open. Despite having a strong record at Muirfield Village, Armour missed the cut.
One Bet, $100
| | | |
| --- | --- | --- |
| This Week's Pick | Last Week's Result | Season Total |
| Kevin Streelman top-10 finish | Lost: Ryan Armour top 10 | 1-8, -$480 |
I don't believe Streelman will have the same fate. He talked to reporters last week about his fondness for Muirfield Village.
"I grew up in Wheaton, Illinois, so it's similar bentgrass type of greens and rough and chipping areas, and it feels comfortable to me," Streelman said. "It's like Hartford, to be honest. I always enjoy coming here. It's a magnificent place and great food. I've got great friends I stay with around the corner. I'm comfortable."
Streelman Finished Strong at 2019 Memorial Tournament
The thinking behind this week's pick is similar to how I viewed Armour last week. Armour played well over the previous two weeks and ha a fondness for Muirfield Village. Armour also had decent finishes at the Memorial in the previous two years.
Kevin Streelman's Memorial Tournament Results
| | |
| --- | --- |
| 2019 | T-4 |
| 2018 | T-44 |
| 2017 | T-13 |
| 2016 | T-8 |
| 2015 | T-18 |
Streelman, though, has better results than Armour, both at this tournament and on the season. At the Memorial Tournament last year, Streelman finished fourth. It's a golf course he said he looks forward to playing.
"It just suits my eye well," Streelman said. "There's just shots you've got to step up and hit great shots. No. 12 is one of them. No. 16 is one of them. You've just got to step up and hit nice iron shots. I drive the ball straight. Been able to hit a lot of fairways, and when my putter is on I know I can compete with most of the guys and see how I do against these young guys on the weekend."
Why Streelman Will Finish Top 10
Another huge advantage for Streelman is driving accuracy and greens in regulation. He's ranked 24th in driving accuracy, and 34th in greens in regulation.
Keeping the ball in the fairway is going to be huge this week. The rough is going to be around four inches and will provide headaches for those that are in it frequently.
The key to Streelman's success this week will be whether his putter is cooperative or not. He ranks 71st in putting, and if he can sink some birdies, he might finish better than the top 10.