At first look, Sunday's matchup between the Raiders and the Chiefs would seem to be another easy blowout victory for Kansas City. Looks can be deceiving, however, which is why I'm going to defy all logic with this week's One Bet, $100, and put my money on Oakland.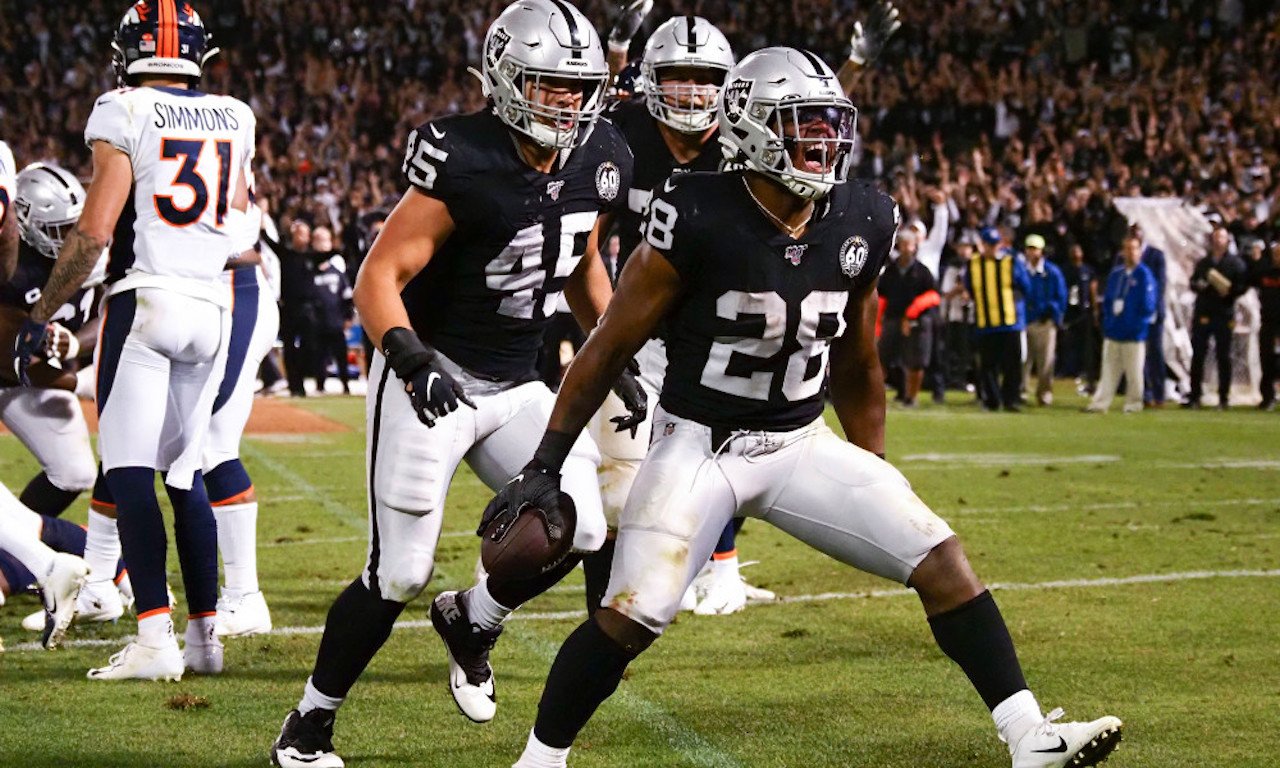 Maybe I'm still coming down from my Thanksgiving food coma and the giddiness of winning on the moneyline with Buffalo against the Cowboys. That was a game where the road underdog won outright. I don't believe Oakland is winning this game, but they are getting 10.5 points, and I believe they will cover.
One Bet, $100

This Week's Pick                  Last Week's Result            Season Total

Oakland +10.5                          Won Buffalo                       8-5, Up $405
The public disagrees with me. At William Hill, 61 percent of the tickets written as of Thursday for the Raiders-Chiefs game were on Kansas City. Sixty percent of the money, however, is on the Raiders. The sharps are leaning toward an Oakland cover, and so am I.
Disturbing Trends in Raiders-Chiefs Game
The are some valid reasons why the public is favoring Kansas City over Oakland. The first is based on the first meeting between these teams back in Week 2 where Kansas City was a 7-point favorite on the road, and destroyed Oakland, 28-10.
Then, there was last week's performance by the Raiders against the New York Jets. Oakland looked sluggish, and the Jets manhandled them, 34-3. It got so bad for the Raiders that coach, Jon Gruden pulled quarterback Derek Carr in the third quarter.
"We missed the opportunity to show fans who came out today what kind of football team we are," Gruden said after the loss. "I'm really disappointed in it. I take credit for all that went wrong."
Gruden hasn't been able to solve his AFC West rivals in his second go-round as coach. He is 0-3 against them, and the Raiders have lost nine of the last 10 conference matchups.
Running Game Key for Raiders
Against the Jets, the Raiders' run game was abysmal. Rookie Josh Jacobs rushed for 34 yards on 10 carries — well below his season average of 87 yards per game.
That performance, however, was an anomaly. Jacobs is sixth in the league in rushing, and is 43 yards from 1,000 for the season.
Gruden said the Raiders' lack of running against the Jets really bothered him, and told reporters this week that he is expecting a better performance against the Chiefs.
"I think we all take that personal," Gruden said. "It's a hard thing to do in this league, which is run the ball the way we run it. We're not running options and scrambling for yards. We're handing it to a back, and we're doing it in some predictable situations. We just got to keep working. I love our line, and we're going to need them to play great for sure on Sunday."
One advantage the Raiders have this week is that Chiefs run defense is much more porous than the Jets, who currently boast the top run defense in the NFL. The Chiefs are ranked 30 out of 32 teams when it comes to stopping the run, which seems like a perfect opportunity for Jacobs to have a bounce-back game.
Why Oakland Will Cover
There are a couple of other factors I like in the Raiders-Chiefs game. One is that Kansas City is 2-3 against the spread at home this season. Another is that Oakland is 3-1 when Jacobs runs for 100 or more yards.
I'm also not convinced that Kansas City quarterback, Patrick Mahomes is 100 percent healthy. If he's not, the Chiefs' offense could be negatively affected.
If the Raiders upset the Chiefs, they would be tied for the lead in the division. With all that's on the line, I expect this to be a playoff-type atmosphere. I don't think Oakland is going to win, but I do believe they will cover with 10.5 points.