There are some betting lines that make gamblers scratch their heads, and the Bills-Steelers game on Sunday is one of those. The fact that Pittsburgh is favored by only one point at home makes absolutely no sense to me.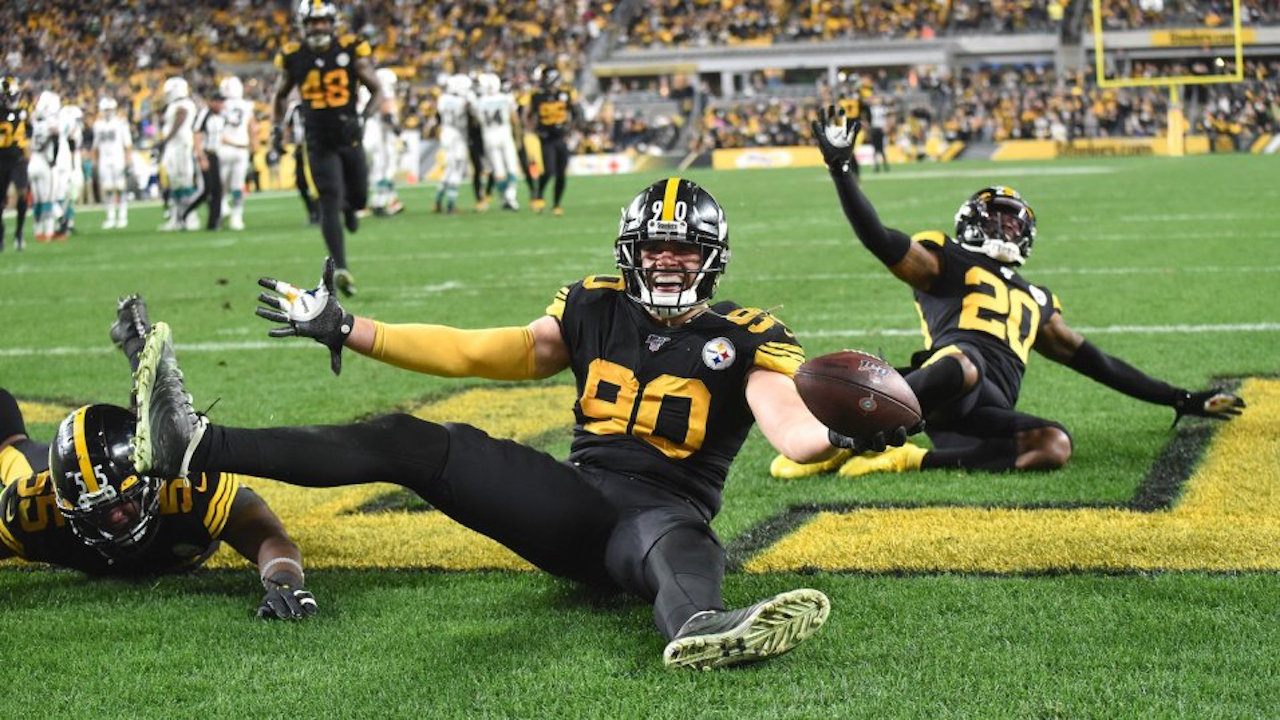 It is the same feeling I had when I took 10.5-points and the Cincinnati Bengals last week against Cleveland. The Bengals were on the road, and I was able to get the opening line. That was fortunate, since they covered by eight points. Had I waited, the line dropped to 7.5 or even 6.5 at game time, and I would have lost.
One Bet, $100

This Week's Pick              Last Week's Result        Season Total

Pittsburgh -1                    Won Cincinnati                9-6, Up $395
This week, I'm taking the home team in the Bills-Steelers game, and gladly giving away a point. Here is a disclaimer: I am a closet Buffalo Bills fan, since both of my parents are from there. In this case though, I'm betting with my head, and not my heart.
Bills-Steelers Game will be Defensive Battle
There are some people who forget that Buffalo quarterback Josh Allen is only in his second year. As such, I believe the defense Pittsburgh will throw at him in on Sunday will definitely fluster him. It should be a repeat of last week, when Baltimore's defense put pressure on Allen, and he faltered. He finished the game with a touchdown, but his 146 passing yards and his 43.6 completion percentage were both season lows. His quarterback rating of 62.6 was second only to his dismal performance against New England, where he threw three interceptions.
The Steelers defense is ranked fifth in the NFL, and Pittsburgh leads the league in sacks with 48. They tend to perform better at home, with 35 of those sacks at Heinz Field. Teams are scoring less than 19 points a game against the Steelers.
The Bills are also stellar on defense. They are ranked third in the league, and only have one game where their opponent scored 25 or more points against them.
Buffalo Eyes Return to Playoffs
If Buffalo wins on Sunday, they will clinch a playoff berth for the first time since 2017, when they lost in the wild-card game to Jacksonville, 10-3. It has been a special year in Western New York, as the Bills have exceeded expectations.
Coach Sean McDermott told reporters that the Bills aren't surprised by what they have accomplished this year.
"We've moved that needle drastically since we got here in the entire building," McDermott said. "It's been a long time since the organization has been in the position like this at this time of year. We don't take it lightly."
Why Pittsburgh Will Cover
As good as Buffalo has been, Pittsburgh has been even better while working with less. Pittsburgh coach Mike Tomlin has gone from the hot seat to an NFL Coach of the Year candidate for what he has done this season.
Losing your starting quarterback, running back, and wide receiver to injuries should doom you to the basement, but Tomlin has managed to hold the Steelers together, and get them to 8-5.
In some good news, starting running back James Connor looks like he will return to the lineup, and that will help take some of the pressure off third-string quarterback Devlin Hodges.
Another intangible is that Buffalo hasn't beaten Pittsburgh on the road in the regular season since 1975. Sunday night won't be the time the Bills break that streak against the Steelers.