The fact that Penn State is only favored by 6.5-points over Minnesota should raise alarm bells. It did for me, and with this week's One Bet, $100, I'm laying the points and taking the Nittany Lions.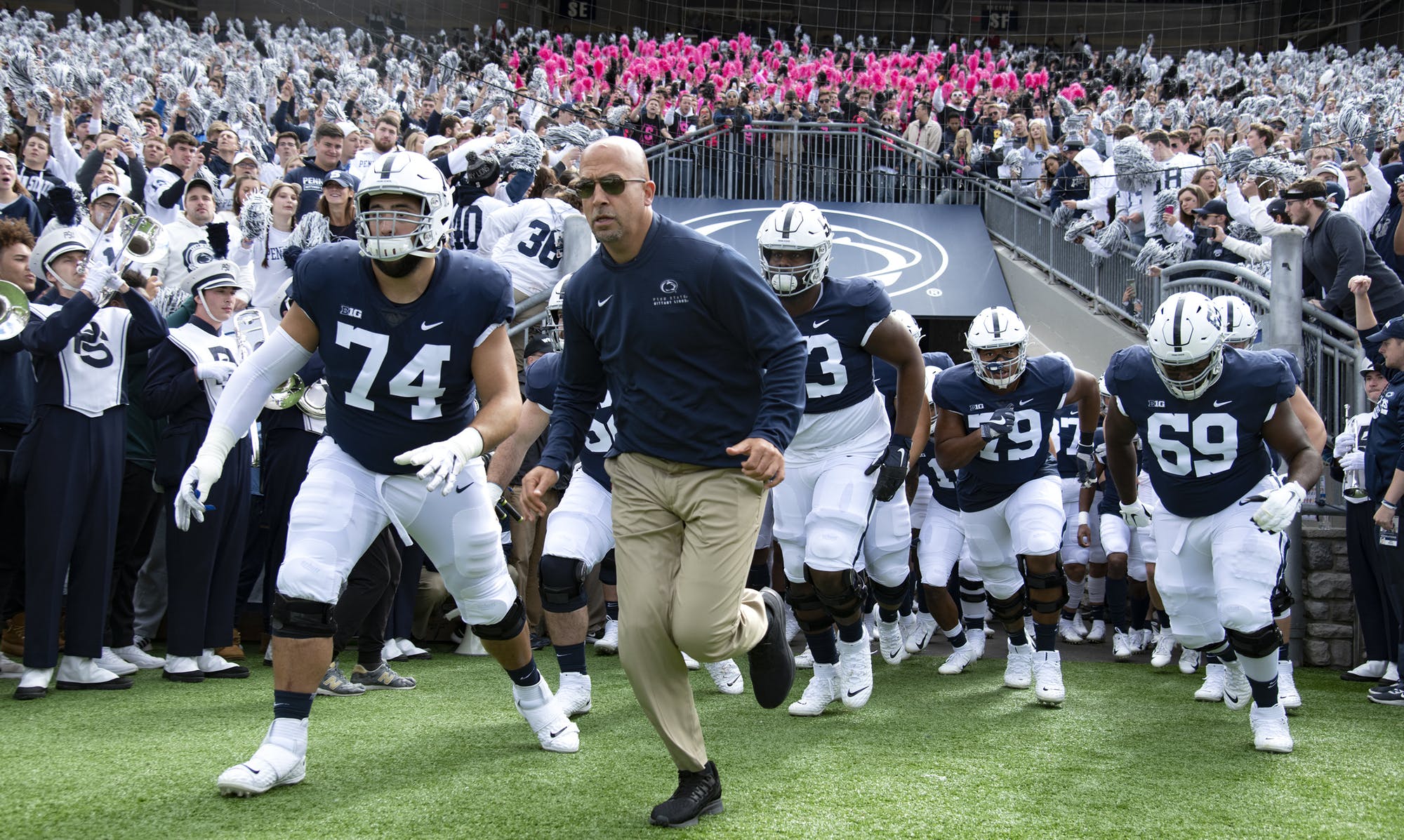 Last week, I took Kansas State over Kansas in a game that reminds me a lot of this one. Kansas State was favored by 6.5 points, and there was speculation that the Jayhawks would give the Wildcats a game. They didn't, losing 38-10 for an easy cover for me.
One Bet, $100

This Week's Pick           Last Week's Result         Season Total

Penn State -6.5               Won Kansas State         7-3, Up $350
Penn State reminds me a lot of Kansas State, and Minnesota has some similarities to Kansas. I believe this game will be an equally easy cover.
Penn State No. 4 in CFP Rankings
The Nittany Lions have quietly put together the second-best season in the Big 10 Conference. Penn State is 8-0, and is the No. 4 ranked team in the College Football Playoff Rankings.
PSU coach, James Franklin, wouldn't let himself, or his team, think about getting in the College Football Playoffs. He sent out a tweet after the rankings were released and all it said was, "Minnesota" 25 times.
Franklin says he knows it's a cliché, but focusing one game at a time is what Penn State needs to do if they are going to be playing for the National Championship in January.
"The reality is, you only have so much energy to spread around," Franklin said. "Our belief is if you can focus all your energy on the task at hand, you're going to be the most successful doing it. A lot of the other things are outside of your control anyway, so why would you even do it? You spend energy on things that won't help."
Clock Strikes 12 for Minnesota
The Minnesota football team has been the feel-good story of college football this season. The Golden Gophers are undefeated, and have their best record since 1941.
But let's be honest, they haven't beaten anyone of note, and three of their eight victories were squeakers. They defeated South Dakota State, 28-21 in their opener. The following week, they barely beat Fresno State, 38-35.
The game that set off alarm bells though, was Georgia Southern in Week 3. The Golden Gophers were 16.5-point favorites at home, and barely escaped with a 35-32 victory.
The Big 10 teams they've played include Purdue, Illinois, Nebraska, Maryland, and Rutgers. Of those five, only Illinois has a winning record.
Why Penn State Will Cover
Penn State should have an easy time covering the 6.5-points in this game. The Nittany Lions have played much tougher opponents, and took them down.
Minnesota shouldn't present as much of a battle as did Iowa or Michigan. It feels like the Golden Gophers are playing with house money. A defeat won't hurt them as much as it could Penn State.
Expect a double-digit win by Penn State, and their College Football Playoffs hopes to remain alive.