Kansas State-Kansas has been a one-sided rivalry for a decade, and should continue that trend on Saturday. That's why I'm selecting Kansas State with this week's One Bet, $100, and giving away six points.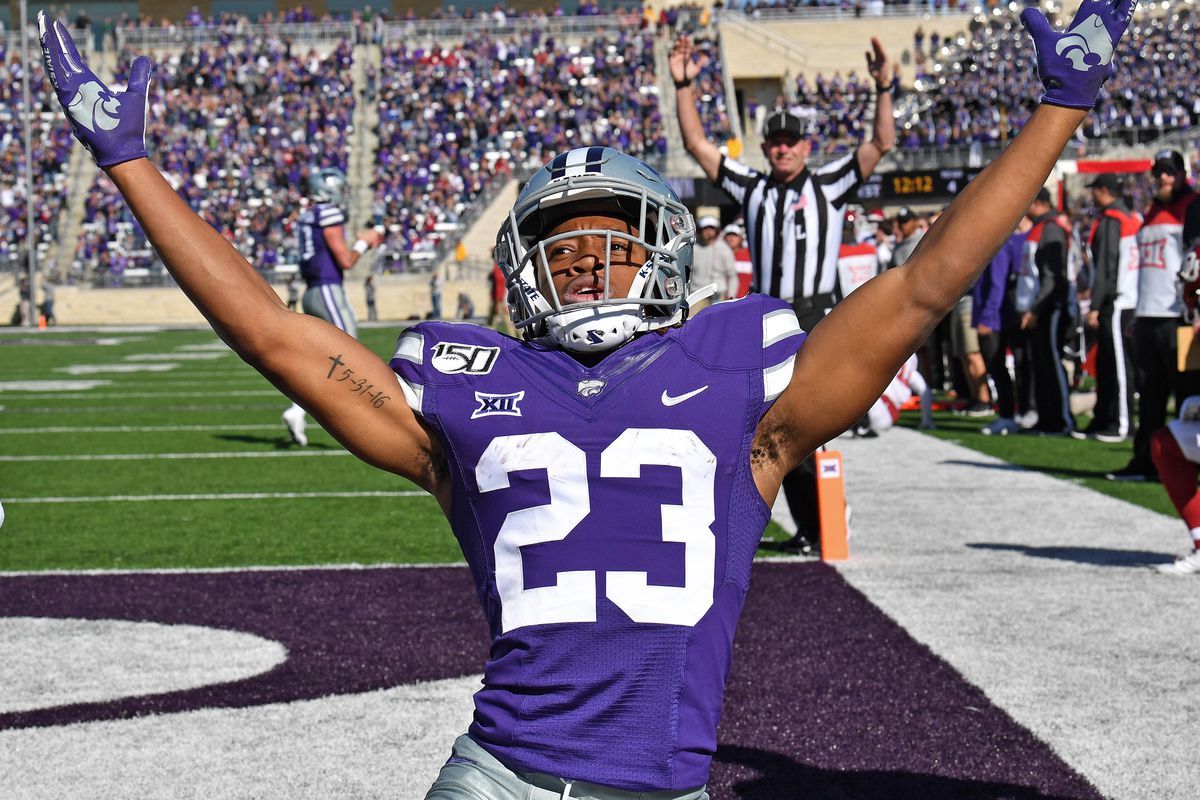 Last week was a disaster, and taught me once again that Wisconsin is not my friend. I thought for sure they would at least put up a game against Ohio State. Well the Badgers let me down, and knocked my record to 6-3 on the season.
One Bet, $100

This Week's Pick           Last Week's Result         Season Total

Kansas State -6               Lost Wisconsin              6-3, Up $260
I feel fairly confident about Kansas State defeating the Jayhawks by a touchdown. The Wildcats have the better team and should win their 11th straight meeting of the Sunflower Showdown.
Kansas State, Kansas Guarding Against Letdown
Kansas State shocked college football last Saturday by defeating then-No. 5 Oklahoma, 48-41. This was the same Sooners team that soundly beat Kansas three weeks before, 45-20.
There is the chance for a letdown after such a big game. Wildcats coach Chris Klieman is aware of that scenario, and told reporters Tuesday in his press conference that he thinks the team is focused.
"We had meeting with the captains and they moved on," Klieman said. "It was a great victory, but they moved on. And then I know that they echoed a lot of that in the locker room. We always have a team meeting on Monday, go through some of our awards and then flip the page and say, 'Okay, here's this week's goals and objectives of what we need to do to be successful, and now let's go execute on Monday."
The team that could be more likely to have a letdown is Kansas. The Jayhawks lost a heartbreaking game to Texas two weeks ago, then followed it up with an upset of TCU. Kansas coach Les Miles told reporters in his Monday press conference that he believes his team will be ready for Saturday.
"It shows you that they can handle significant emotional games," Miles said. "I mean, the Texas game certainly was that. And they took that in 48 hours and tossed it behind them, and they went ahead and they put together a great game plan. We'd have liked to have started faster, but frankly we were ready to play. I'd liked to have started faster, but they came with the idea that they were going to take home victory."
Odds Keep Dropping
Before the college football season began, the Westgate Las Vegas SuperBook had this as a featured game, with Kansas State a 14-point favorite. When the odds were posted on Sunday, though, it opened at five points. The sharps jumped on it, and knocked it up a point.
There are a couple of disturbing trends to note, however. The first is that Kansas has covered the spread in the last three meetings. The other is that Kansas State is 0-10 in Big 12 Conference games when they are the favorite. One stat that should reassure Wildcat backers is that Kansas hasn't won back-to-back conference games since 2008.
Why Kansas State Will Cover
I know I should probably pay more attention to trends like this, but I tend to dismiss them, especially if they have to do with previous teams.
The Wildcats are the better team, and have a victory over a common opponent. Kansas is an improved team, but still experiencing growing pains that should pop up in this contest.