If you are a big believer in trends, then the Patriots/Eagles game is one matchup that should be on your betting card. It's definitely on mine, as I am putting my money on New England, and giving away the four points in this week's One Bet, $100.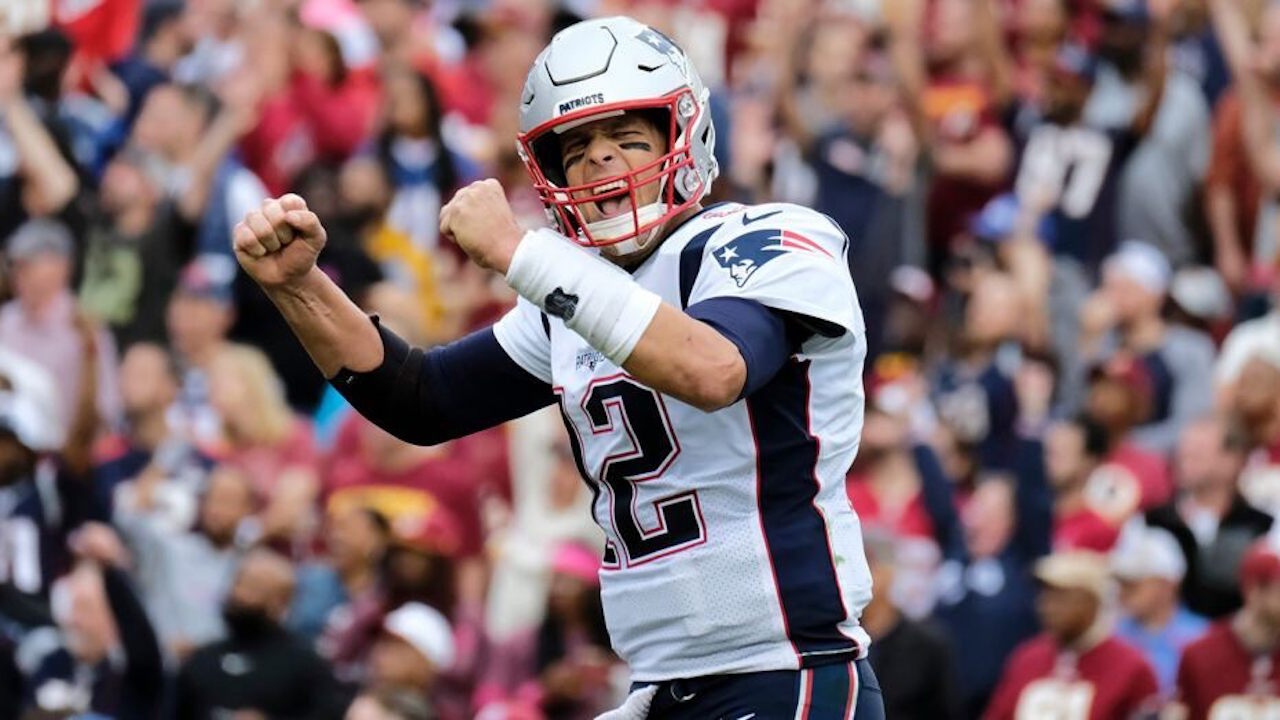 Last week's bet was the kind that provides ulcers. I had Green Bay, laying five points against Carolina. All looked good until the Panthers drove down the field, trailing by eight. They got all the way to the Packers' 1-yard line, and I thought for sure I had lost. Call it betting karma, but more likely luck; Carolina couldn't score, and I was able to cash.
One Bet, $100

This Week's Pick                  Last Week's Result            Season Total

New England -4                      Won Green Bay                6-4, Up $180
The Patriots/Eagles game this Sunday night is a rematch of Super Bowl 52, which Philadelphia won in an upset. I don't think the Eagles will be as fortunate this week.
 One Noteworthy Trend in Patriots/Eagles Contest
In doing my research on the this game, two trends jumped out at me, and definitely influenced my decision to make a wager on New England.
The first is the Patriots' record against NFC opponents. Tom Brady and company are 10-2 both straight up, and against the spread in their last 12 games against NFC foes. This year, New England has played two teams from the other conference. In Week 5, they faced the then winless Redskins as 16.5-point favorites on the road, and won easily, 33-7.
The following week, the Patriots hosted another NFC East team, the New York Giants. The Giants were 2-3 at the time and were getting 17 points. It didn't matter. New England covered that game as well, winning 35-14.
Now they face another NFC East team with the Eagles. Granted, Philadelphia is much better than their divisional brethren, but not exactly dominating at 5-4. They also have a telling statistic as well. The Eagles are 2-10 SU and ATS over their last 12 matchups as a home underdog.
Dominant Defense Disturbing
As troubling as the trends are for Philadelphia's fans, the one variable that should be the key to the Patriots/Eagles game is New England's defense. They are ranked No. 1 in total defense, and Philadelphia coach Doug Pederson told reporters that he thinks their defense is as good as the 2000 Baltimore Ravens.
"It is an interesting conversation, and you can obviously draw some parallels with those two defenses. I think the biggest thing that jumps out to you right now, the glaring thing, is the turnover ratio," Pederson said. "I mean, the fact that they've got six defensive scores this season, the interceptions, the fumbles they're causing – it's a brand of defense where they just smother you. They just corral you. They're OK with giving you two, three, four yards, but they're right on top of you."
Why New England will Cover
The Patriots should control the line of scrimmage on both sides of the ball. The defense is the best in the league, and the offense is 15th. Philadelphia's defense is eighth, but New England should be able to move up and down the field.
Besides, New England rarely loses two consecutive games. They are 36-16 ATS following a loss since 2005.
Coach Bill Belichick was not happy with his team's effort against Baltimore. Expect a focused, fired up Patriots team that should be able to easily cover four points. I would expect a victory by at least a touchdown.