Nelly Korda is the favorite to win the Women's PGA Championship, but with odds at 9/1, it makes the 22-year-old a desirable pick for the major championship. Korda might get bet down, however, because of the attractive odds for her to win at Aronimink Golf Club in Newton Square, Pennsylvania.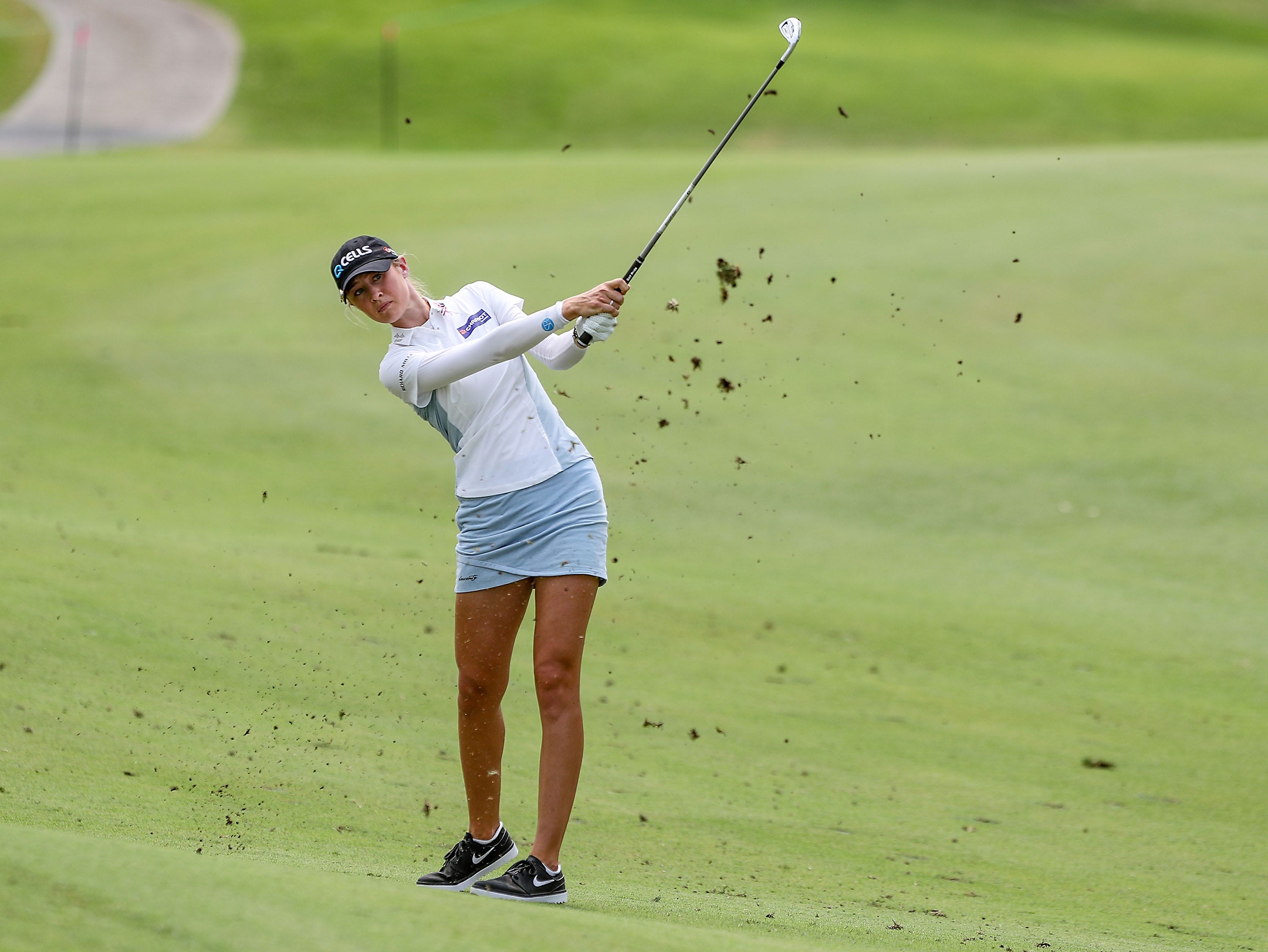 That's why with this version of One Bet, $100, I'm splitting my bet on two different Korda wagers. I like the way she's playing right now, along with her past results in this major championship.
The last One Bet, $100 I picked in a women's major championship for was the ANA Inspiration. I employed a similar strategy then, putting $50 on Austin Ernst to win at 33/1, and another $50 on her to finish in the top 5. Neither bet panned out as Ernst finished tied for 40th.
With Korda, however, I'm not taking as much of a chance. Ernst was a little bit of a risk, but Korda has a stronger track record in major championships.
Korda Top Pick at Major
Korda nearly won her first major championship last month at the ANA Inspiration. She found herself in a three-way playoff with Brooke Henderson and Mirim Lee.
Lee won on the first hole of sudden death, but Korda told reporters on Tuesday she's developed a better understanding of how to deal with major championships.
"I think it's obviously a good test of golf," Korda said. "I feel like a lot of people put a lot of pressure on themselves during a major week, instead of just going out and just kind of trusting your game and playing some good golf."
Korda has definitely played well in majors. In addition to the tie for second at the ANA Inspiration, she finished tied for 14th at the AIG Women's Open.
Game in Great Shape
In addition to the strong finishes at this season's two major championships, Korda has two other top-5 finishes in her last regular tour events. At last week's ShopRite LPGA Classic, Korda finished tied for fifth. At the end of August, Korda finished tied for third at the Walmart NW Arkansas Championship.
Two statistical categories that will serve Korda well are driving distance, where she ranks fourth, and greens in regulation, where she ranks ninth. Like most majors, Aronimink Golf Club will reward long and straight hitters. Korda has played two practice rounds and told reporters she believes she has an advantage on this course.
"I have like 7-irons and 6-irons into the greens, but it's playing soft right now," Korda said. "I heard they've gotten a little bit of rain over the past few weeks, or a lot of rain, so it's definitely soft out there, so I'm pretty sure there's not going to be any rain throughout the week, so it's going to firm up, and I think we'll have some shorter clubs in maybe."
Why Korda Will Win
Korda is playing some solid golf right now, especially in major championships. That will definitely help her at this event.
Though she's only been on tour for a couple of years, she is thriving. Currently fifth on the money list, Korda is playing more like a seasoned veteran than a newbie.
Having confidence is half the battle in majors. She has that, and her game shows it. Look for her to challenge for her first major championship victory this week.