Geen Bay had more offseason turmoil, and in their season opener against Minnesota presents far more instability than gamblers should be comfortable with accepting. That is why with my NFL Week 1 One Bet, $100 I am taking Minnesota against Green Bay, and giving away the 2.5 points.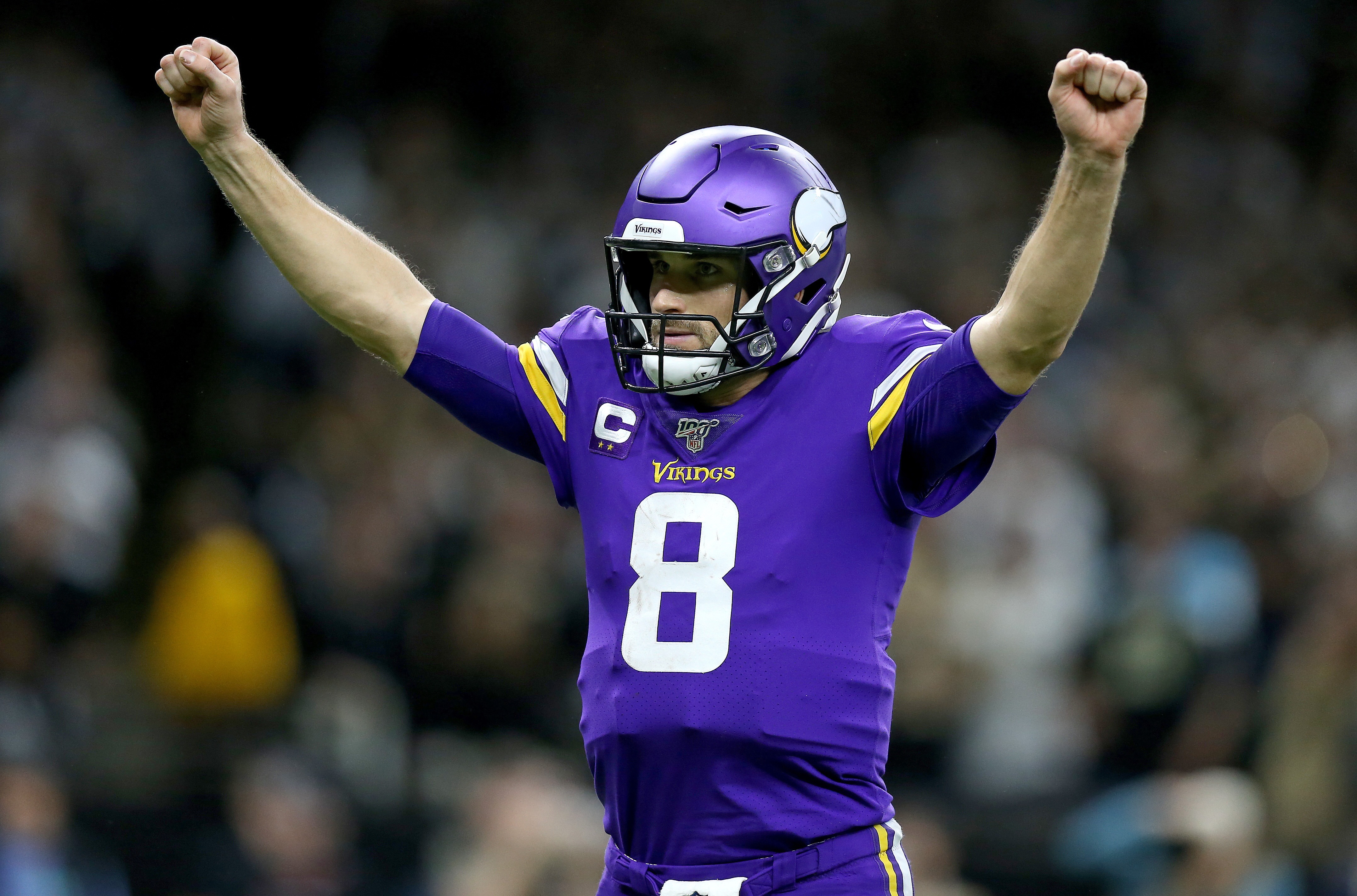 The line intrigued me when it opened at three points. I thought the Vikings were at least a touchdown better than the Packers. When it was bet down to 2.5 points, I jumped on it.
Last season, I finished my One Bet, $100 exploits with a 13-8 record and a $455 profit. My last bet was the over/under on the AFC Championship game, and I took the over, winning by 7.5 points.
I feel the same confidence with Minnesota over Green Bay. The Vikings look like a team on the way up, while the Packers have some inner turmoil that will bubble up this season.
Minnesota Weathers Offseason Better than Green Bay
One of the reasons I believe Minnesota will cover against Green Bay is the defense. Vikings head coach Mike Zimmer has made the defense an emphasis, and despite some starters leaving, should be dominant again. Minnesota was 14th in total yards allowed.
The team did have some defections of veterans, and arguably its best player, defensive end Danielle Hunter is out for at least three games with an injury. Zimmer, however, told reporters he believes the defense will be ready on Sunday.
"Our expectations will never change," Zimmer said. "You know, sometimes, like Barry Switzer said to me one time, Bud Wilkinson created a monster [at Oklahoma] and it was his job to feed it. We've kind of created a monster here with what we've done defensively. It's our job to keep it going the same way."
Troubles in Green Bay?
When Packers general manager Brian Gutekunst traded up to take quarterback Jordan Love, Aaron Rodgers was miffed that the team ignored the need for more offensive weapons. There was already friction between Rodgers and head coach Matt LaFleur over offensive philosophies. LaFleur likes a dominant running attack, while Rodgers wants to showcase his quarterback skills.
Rodgers hasn't said anything on the record about any rift in his relationship with the organization. Instead he has told reporters he is focused on his own play.
"Taking a critical look at my play the last few years and then going back to some previous years about what I felt like when I was playing really, really well, (I asked) what was I doing slightly different than what I've been doing the last five years?" Rodgers said. "I picked up on some things and tried to start incorporating them into my daily routine, and you pair that with a positive attitude and a comfort in the offense, it's not surprising to me how camp has gone."
Why Minnesota Will Win, Cover
Both Minnesota and Green Bay have won their last four season openers. One of the team's is going to see their streak broken. It should be Green Bay. The Minnesota offense lost Stephon Diggs, but is hoping rookie Justin Jefferson helps close the gap.
This should come down to ball control, and I see Minnesota winning that battle.