This week's One Bet, $100, will be placed on No. 13 Wisconsin hosting No. 11 Michigan. The Wolverines will be trying to win at Camp-Randall Stadium for the first time since 2001. They have played at Wisconsin's venue four times since then and lost every time, including a 24-10 defeat in 2017.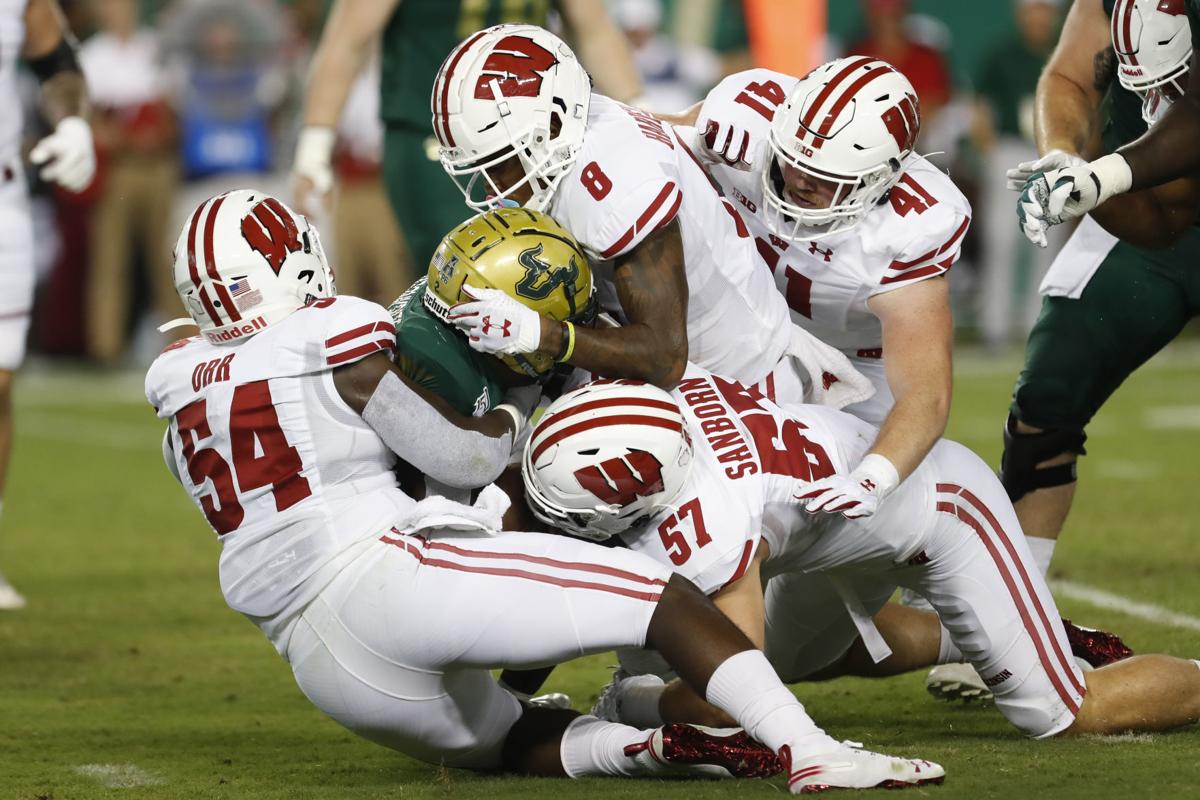 "The challenge of this game is big," Michigan coach Jim Harbaugh told reporters Monday. "We've played Wisconsin now three times, (and) going on the fourth. They're just good every year. They seem to be every time we face them. A really talented, veteran, well-coached football team.
"And playing at Camp-Randall (Stadium), that's a tough venue. That's a tough win to get. We haven't won in four or five tries, so it's a big game for us. A big challenge."
One Bet, $100

This Week's Pick           Last Week's Result         Season Total

Wisconsin -3                   Won Oklahoma               3-0, Up $270
Michigan has Questions on Both Sides of Ball
Both Michigan and Wisconsin played non-conference opponents that they were double-digit favorites to beat. But while Wisconsin outscored its two opponents (South Florida and Central Michigan) 110-0, Michigan was less than impressive against Middle Tennessee State and Army.
The Wolverines are ranked No. 31 in rushing defense, allowing an average of 133.5 yards a game. That's fine if you are facing Penn State and Ohio State, but not for MTSU and Army.
This game features Jonathan Taylor. The running back has rushed for more than 100 yards in both the Badgers' victories. He should have another productive day, against a defense that struggled containing Army's Connor Slomka, who had 92 yards.
Offense will be another concern for the Wolverines. They will be facing the No. 1 defense in the country. Granted Michigan is better than South Florida or Central Michigan, but they have had problems with grasping first-year offensive coordinator Josh Gattis' system.
Michigan has fumbled six times in two games, and committed 10 offensive penalties. Don't protect the ball, or make mental mistakes, and they will dig a hole against Wisconsin that will be difficult to get out of.
"Just everybody on that side of the ball, that unit, more efficient," Harbaugh said. "Just cohesion. Everybody playing efficiently and with good ball security. Taking advantage of big plays when they're there. But also the efficient factor of run and pass, what we do as an offense. Consistently move the ball."
Why Wisconsin Will Win
I believe three factors will be the deciding ones in Wisconsin getting a victory. The first is home field advantage. Playing in Madison is not easy, and the Badger fans would like nothing more than to contribute to Michigan's downfall. Camp-Randall holds 80,000, and most of them will be screaming for the home team. It is a difficult place to play, and even more difficult to hear.
Which is crucial if Michigan is going to run a shotgun offense. Though Harbaugh vowed that the team would clean up the mental mistakes, their could be quite a few illegal motion calls against the offense.
Secondly, the defense of Wisconsin should keep the Wolverine offense in check. The defensive backs are strong, and should disrupt quarterback Shea Patterson. Also with running back Zach Charbonnet rumored to have injured his knee, the team could become one-dimensional on that side of the ball.
Michigan's defense will not be able to control Taylor and the ground game. If they try and stack the box, Wisconsin will make them pay through the air. This could get ugly real quick.