Last August, Matt DiBenedetto finished a heartbreaking second at Bristol Motor Speedway. At Sunday's Supermarket Heroes 500 at Bristol Motor Speedway, he has a chance at redemption.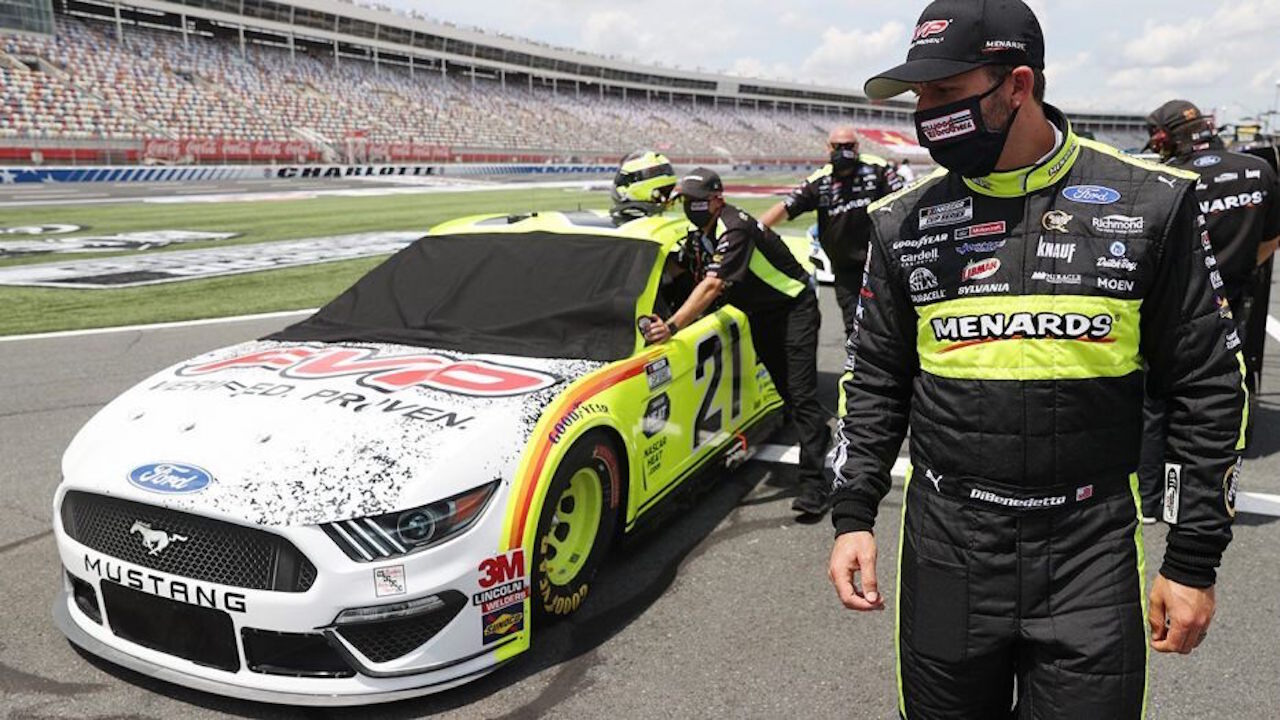 While I don't think DiBenedetto will win, I do think he'll better the three drivers he's clustered with on a BetMGM proposition bet. That's why with this week's One Bet, $100, I'm taking DiBenedetto at +250 to finish higher than Clint Bowyer (+225), William Byron (+240), and Aric Almirola (+300).
Last week at the Coca-Cola 600, I thought that Toyota would make it three consecutive victories at that race, but the highest they could get was Kyle Busch, who placed fourth.
One Bet, $100

| | | |
| --- | --- | --- |
| This Week's Pick | Last Result | Season Total |
| Matt DiBenedetto win Group 4 | Toyota winning car lost | 2-2, up $200 |
I feel a little better with this prop bet for a couple of reasons.
Experience Helps at Bristol
DiBenedetto has raced at Bristol Motor Speedway 10 times in his career, and has two top-10 finishes. He's been to the Tennessee track enough times to know what it takes to succeed there. DiBenedetto told reporters on Friday that drivers will need to rely on instinct since there will be no qualifying or practice before the race.
"I would say Bristol would probably be more of the nerve-racking ones of firing off with no practice," DiBenedetto said. "I think at the mile-and-a-halves and some of these places, Darlington is a little treacherous but not too bad. I'd say the mile-and-a-halves are not too bad. Bristol, there's just no margin for error. It's really, really fast. It's an insanely fast short track."
I like that DiBenedetto will be starting the race in ninth position since there's is little room for error at Bristol, and being near the front at the beginning should help.
"It'll be fine," DiBenedetto said. "It'll work out fine, for sure, but you just really are out and out praying that your car is dialed in right because it's very sensitive. If you're off just a little bit at Bristol, it can affect you worse than these tracks where it's a big race track – a mile-and-a-half – and you don't have to worry about going a lap down if you miss it or things like that, so this one will be a little bit more treacherous."
Advantage, Ford
Even though Toyota has won the last two races at Bristol, a Ford is favored to win on Sunday. BetMGM has Ford at +150, while Toyota is at +160, and Chevy at +200. DiBenedetto said being with his new team has been great.
"My team is good and I'm able to just hop in the race car and try to do my job and the car is usually fairly close," DiBenedetto said. "We have some things to work on as a team as far as our racing execution. We're still kind of getting to know each other and working on some little things, so we have some bugs to work out to try to finish these races more where we start them and be a little bit better, but that's all part of growing as a team."
Why DiBenedetto Will Win Group Four
Even though Almirola and Bowyer each drive Fords, DiBenedetto should prevail in this group at Bristol Motor Speedway. The biggest edge he should have is motivation. After coming so close to winning last year at Bristol, DiBenedetto has something to prove to himself.
"That was a crazy moment and I really didn't even know how to feel because it was probably one of the most defeating and toughest days of my life," DiBenedetto said. "But also it was one of the most rewarding from the support we had from the fans and everybody."
Now he has a chance to make it right on Sunday.