Joe Gibbs Racing has four strong drivers racing his Toyotas, including Martin Truex Jr. The 2017 Cup Series Champion has moved seamlessly into Gibbs' stable alongside Kyle Busch, Denny Hamlin, and Erik Jones.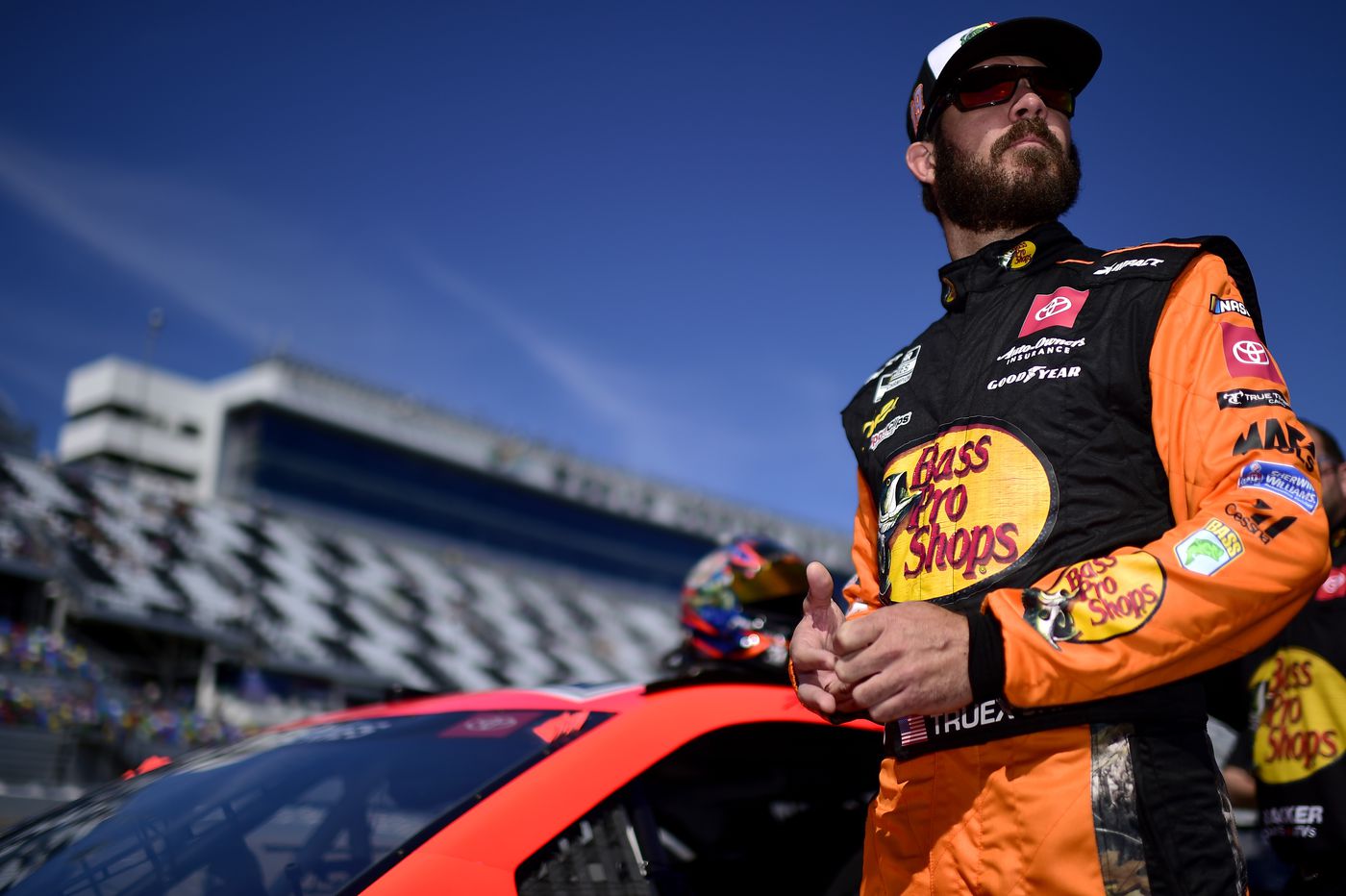 That's why I am taking Truex at +200 to be the top Toyota driver in Wednesday night's Blue Emu Maximum Pain Relief 500 at Martinsville Speedway. Last Sunday, I just missed cashing my wager when I took Jimmie Johnson to finish in the top 5 at the Folds of Honor QuikTrip 500, and the veteran finished seventh.
Truex and his Toyota will hopefully let my bankroll rebound under the lights at Martinsville Speedway. It's a race that he enjoys participating in, and he told reporters the race package for this contest should be an advantage.
"I think we have a lot of experience with the low downforce at short tracks," Truex said. "We're going back to 2018 and earlier. I think what we've seen there is pretty consistently more competitive racing. It's easier to make passes."
Truex, Toyota, Martinsville Great Combination
If Truex doesn't love Martinsville Speedway, he probably should. The Virginia racetrack has been really good to him and his Toyota over the past three years.
Truex won the fall race at Martinsville and finished eighth in last year's Blue Emu Maximum Pain Relief 500. That's the worst result he's posted at this facility since April 2017 when he finished 16th. Truex and his Toyota have had 10 finishes of 10th or better in 12 races dating back to 2015.
Truex hasn't won yet this season, but he does have four top 10s, including a third-place finish last week in Atlanta. The 39-year-old says he should find his way to Victory Lane soon.
"I feel we were in position to win three or four already," Truex said. "It's just one of those things where we haven't had everything come together. This past weekend at Atlanta, I felt like we had a dominant car through the first two stages, and just lost the handling a little bit there in stage three. Track cooled off a little bit."
Toyota Performing Well
One advantage Truex believes he has over other drivers is his crew, especially with short time spans between races. Because of the COVID-19 global pandemic, NASCAR has instituted several Wednesday races, which Truex enjoys.
"I think from a driver's perspective, for me, I think it's been good," Truex said. "I've enjoyed it. The fact that we've had all one-day shows and no practice, no qualifying has made it a little bit easier on the teams."
Why Truex Will be Toyota's Top Finisher
Truex's record with Toyota at Martinsville Speedway is the biggest reason why he should have success in Wednesday night's race. His teammates haven't seen the same success that Truex has had at Martinsville.
Oddsmakers have made Kyle Busch the favorite for Wednesday night's race, but I believe it will be Truex who has the best Toyota at Martinsville.