While gamblers are having a difficult time deciding on which team to back in Monday's College Football Playoffs National Championship game, I haven't wavered once on my choice. That's why I'm using my One Bet, $100 on LSU, and giving away five points. I was fortunate to get the line at that figure. It opened at 4.5, went up to five, then 5.5, and six. It has come back to 5.5 points.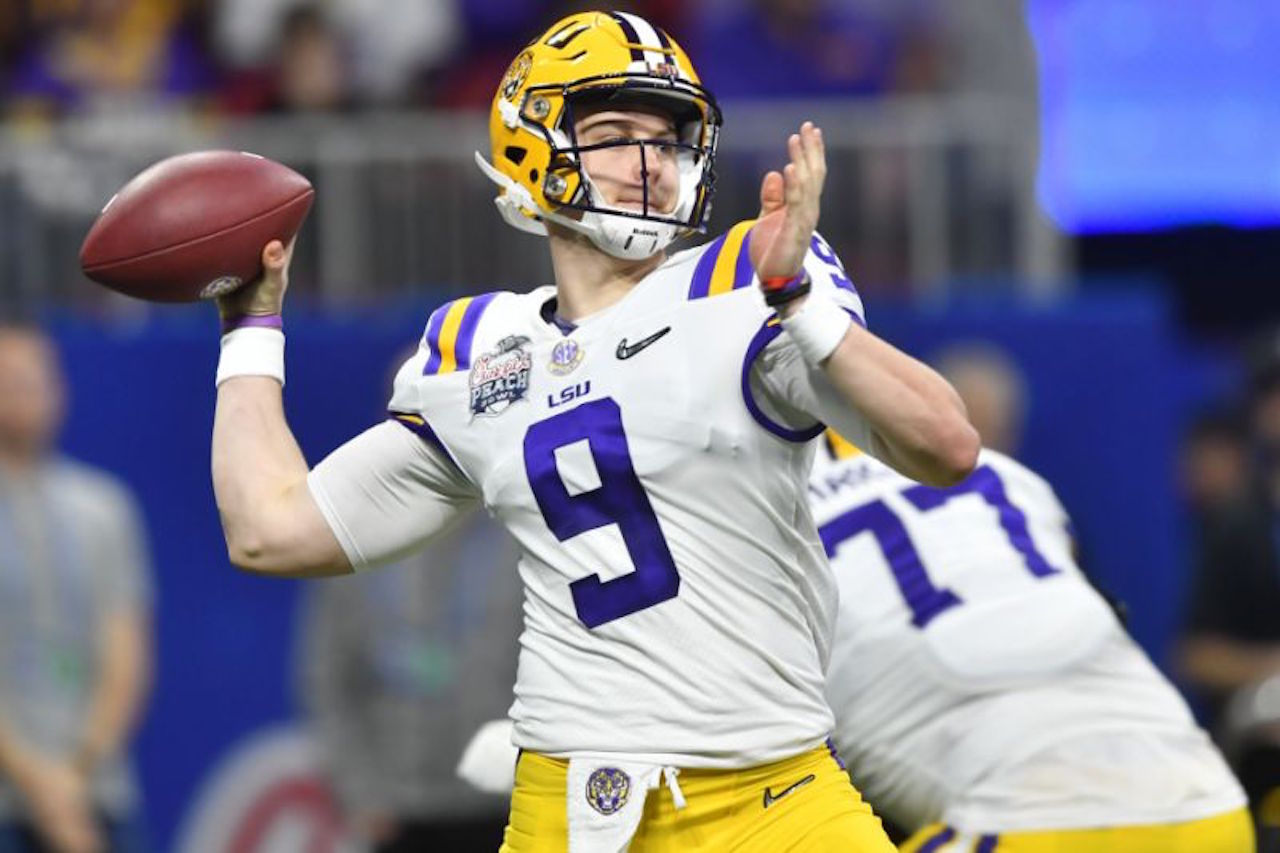 My last pick was LSU in the Peach Bowl. I eagerly gave away 13.5 points, knowing that the Tigers would blow out Oklahoma. They did, 63-28, and I didn't sweat the game at any point.
One Bet, $100

This Week's Pick               Last Pick's Result           Season Total

LSU -5                                Won LSU                        11-6, Up $450
For me, LSU has looked like a team of destiny since they upset Alabama, 46-41 on Nov. 9. After that victory, the Tigers outscored their opponents 264-102. In those five games, LSU scored 50 or more points four times.
Why "Home Field" Matters for LSU
The LSU campus is just 80 miles from New Orleans, and the National Championship game definitely has a feel of a home game for the Tigers. Head coach Ed Orgeron told reporters last Monday that playing in their home state is absolutely an advantage.
"I think it all adds up. I really do. And I think those are the things you think about after the game," Orgeron said about the home-field advantage. "Those are the things that can get in the way before the game. It's considered an outline of distraction. Block out the noise, and it's going to come down to blocking and tackling, playing great for 60 minutes."
His adversary, Clemson head coach Dabo Swinney, is treating this as an away game. He told reporters on Monday that playing in the Big Easy is definitely a plus for LSU.
"Yeah, it's a road game," Swinney said. "That's just how we look at it. It's a road game. There's no doubt. Might as well have just played in Baton Rouge. No different. But maybe have better weather here in the dome, so it'll be good. But yeah, it's no different. As I said earlier, it would be like us playing the National Championship in Greenville, South Carolina, 40 minutes up the road."
Burrow, Orgeron Have Extra Motivation
Both quarterback Joe Burrow and coach Orgeron, have motivation to prove a lot of doubters wrong in Monday's game. Burrow began his career at Ohio State, but wasn't going to be the starter for the Buckeyes. He transferred to LSU for the 2018 season.
Orgeron thought he was going to go from interim head coach at USC to getting the full-time job. That didn't happen, and he was devastated. That letdown happened just a few years after he was fired from Ole Miss, and he was doubting whether he could get another job.
Fortunately for Orgeron he landed the head coaching job for the Tigers in 2016, and despite calls for his job last year, he has thrived. It's a journey he hasn't taken lightly. Now both he and Burrow have the chance to win a National Championship for LSU, and show all of their critics how wrong they were.
Why LSU Will Win
Though many handicappers don't take much stock in intangibles, I'm a big believer in them. I think LSU playing in New Orleans will be a big advantage on Monday night. Also, motivation is huge for this team.
Though Clemson proved they could beat a top-ranked team when they defeated Ohio State, LSU played a much tougher schedule, and that also provide them with an advantage. LSU could make this game a blowout, but I think they will probably win by one to two touchdowns.