There a few home-field advantages as impactful as the one Lambeau Field provides the Green Bay Packers. It's history. It's fans. It's frozen tundra. They're all part of the magic that makes Green Bay special, and should be the decisive factor in Sunday's Seattle-Green Bay NFC Divisional Playoff game. That's why, with this special postseason edition of One Bet, $100, I'm taking the Packers and giving away four points to the Seahawks.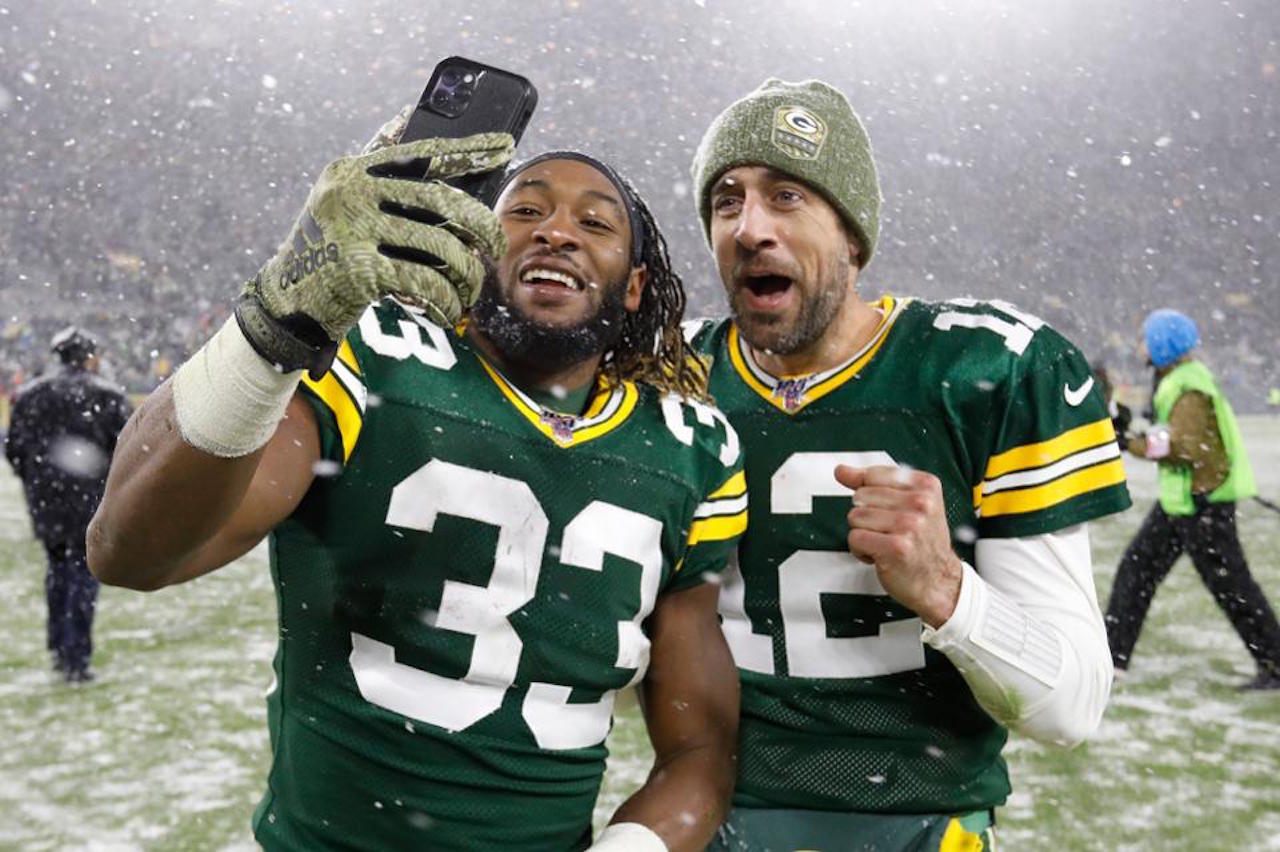 Taking the home team paid off with my last One Bet, $100. I took San Francisco in the first NFC Divisional Playoff game, giving away seven points. I won easily, as the 49ers dominated Minnesota, 27-10.
One Bet, $100

This Week's Pick              Last Result                    Season Total

Green Bay -4                  Won San Francisco        11-8, Up $375
The home team should prevail in this game as well. Green Bay is 7-1 at home this season. They are also 5-3 against the spread. That second stat isn't as encouraging, but it does show that the Packers seem to play to the level of their competition when losing ATS. Of their three losses ATS, two came when they won the game while playing against teams with losing records.
Rodgers Wants Revenge
The last time the Seahawks faced Green Bay in the playoffs was the 2014 for the NFC Championship game. The defending Super Bowl champions defeated Green Bay, 36-13. Now, Rodgers is looking to extract payback for that prior beatdown.
In addition, Rodgers knows his window to play for his second Super Bowl is closing quicker than he would like. The 36-year-old quarterback told reporters that his opportunities to return to the big game are dwindling.
"I love winning," Rodgers said. "Whatever it takes for us to win is the most important thing. I'm at the age Brett [Favre] was when I was drafted. You're obviously closer to the finish line than the beginning. But the most important thing is winning."
Aaron Jones Adds Versatility
Rodgers has one big new tool to help him get back to the Super Bowl. Running back Aaron Jones has given the Packers a legitimate running threat, and opened up the passing game.
The third-year player rushed for more than 1,000 yards this season. He also proved to be an effective receiver out of the backfield, grabbing 49 catches for 474 yards.
Seahawks coach Pete Carroll knows his defense can't key on Rodgers, or Jones will wreak havoc on his team. He told reporters that the well-balanced offense is concerning.
"Aaron Jones has taken pressure off the quarterback spot," Carroll said. "He's been a huge factor. That has changed them as much as anything. It's the play of Aaron Jones that has made them so well balanced and difficult to deal with."
Why Packers Will Cover
The Packers' balanced offense, will, I believe be the difference on Sunday. The Seahawks' defense was 25th out of 32 teams this season.
Also, Russell Wilson doesn't have an effective running game to compliment his skills, and that will be exposed on Sunday. The line is a bit low in my opinion, and I predict Green Bay will win by more than a touchdown.