No matter how hard they try, the undefeated Clemson Tigers football team just can't get any respect. Because of this, the defending national champions are highly motivated to prove they're a better team than the polls indicate, and are looking to vent their frustrations Saturday against Wake Forest.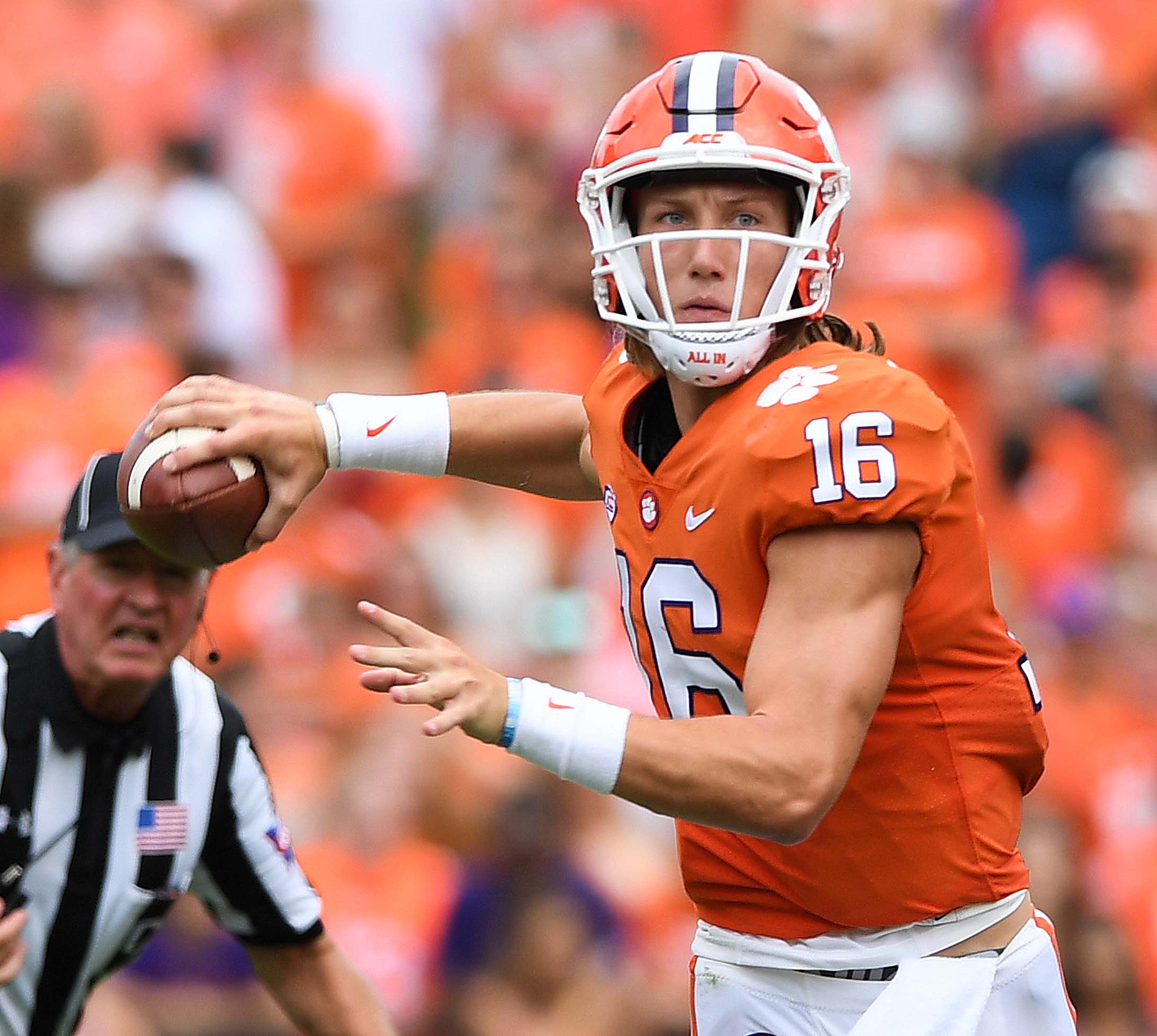 That is why with this week's One Bet, $100, I am picking the Tigers and giving away 34 points at home against Wake Forest. As a team with something to prove, I believe Clemson will come out and beat up on another ACC opponent.
One Bet, $100

This Week's Pick           Last Week's Result         Season Total

Clemson -34                    Lost Penn State              7-4, Up $260
Last week I thought that Penn State was going to dominate Minnesota. I couldn't have been more wrong. The Golden Gophers pushed around the Nittany Lions, and despite being a 6.5-point underdog, won outright, 31-26.
That said, there are a couple of reasons I believe Clemson will prevail on Saturday. First, the team is feasting on ACC opponents, and are putting up big numbers week after week. They have scored 50 or more points in five of their 10 games this season, including in each of the last three.
I also believe the team is motivated to pour it on after being punished with a close call against North Carolina. The AP poll knocked them from their No. 1 spot after their 21-20 victory back in September, when they were a 27.5-point favorite.
Clemson-Wake Forest Big for Tigers
That disrespect continued with the first College Football Playoff Rankings two weeks ago. Despite being the defending National Champion, and having an undefeated record, the 13-person committee put the Tigers fifth. That meant even though they were No. 4 in the AP Top-25 Poll, and No. 3 in the Coaches Poll, they were on the outside looking in as far as being one of the four teams to make the playoffs.
While fans and local media were losing their minds, Clemson coach Dabo Swinney was preaching patience. He told reporters after the first rankings came out that it wasn't that big of a deal.
"All of a sudden my phone started blowing up," Swinney said. "People were so mad, and I'm like, 'It's all good. We're one of those teams. Hey, we're in the mix, we've just gotta keep winning.'"
Clemson Gets Gift from Penn State, Alabama
They did win, and they sent a message in doing so. Clemson took on North Carolina State last week, and were favored by 35 on the road. They won, 55-10. They are now 7-3 against the spread this season.
While the Tigers were dominating the Wolfpack, the No. 4 team in the CFP Rankings was getting upset. Penn State lost to a very good Minnesota team, and slipped down the CFP Rankings to No. 9.
Alabama fell from No. 3 to No. 5 after its loss to LSU. That allowed Clemson to move up a couple spots to No. 3.
The Tigers are now in the CFP, and can miss playing for the national championship if they lose to Wake Forest.
Why Clemson will Cover
This Clemson-Wake Forest game is at Death Valley, which is never an easy place for visitors to play well in. Last year, the Tigers defeated Wake Forest, 63-3 on the road. Clemson's quarterback, Trevor Lawrence is just as good as he was last year, even though, he is not a top pick for the Heisman Trophy.
Also, Wake Forest doesn't have star wide receiver, Sage Surratt. He's out for the rest of the year with an apparent shoulder injury. Not good, especially since they were already without starting receiver, Scott Washington.
Losing another weapon in a pretty bare arsenal should make the Demon Deacons yet another easy team for Clemson to knock off on Saturday.