At first glance the moneyline and point spread on the Carolina Atlanta game makes no sense at all. Atlanta is a 2.5-point favorite over the Panthers on Sunday, despite being winless.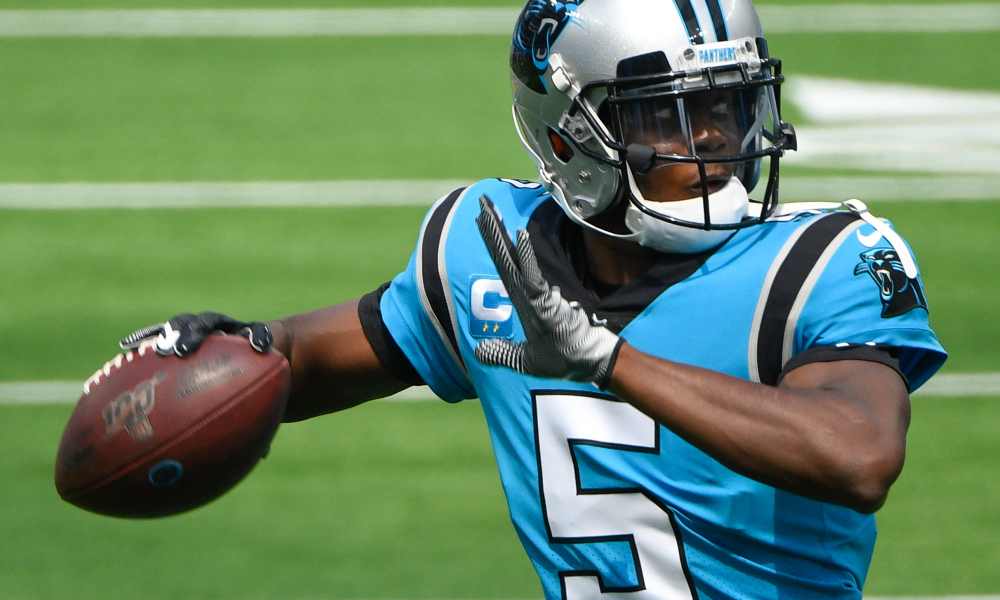 I am not sure if this is a sucker line or not, but I'll bite. I have so much confidence in the Panthers that I took the moneyline at +165 with this week's One Bet, $100.
Last week's One Bet, $100 I took the under in the Baltimore Washington game. The line opened at 52 and I jumped on it. Good thing, too, because it plummeted to 45 by game time. The final score of 31-17 was a winner for me, but wouldn't have been had I waited.
One Bet, $100
| | | |
| --- | --- | --- |
| This Week  | Last Week  | Season Total  |
| Carolina moneyline +165 | Won: Baltimore-Washington over/under | 2-1, Up $100 |
---
Odds hunting helped me again with the moneyline bet on Carolina. On Monday morning, The Westgate opened the moneyline at +165 for Carolina, the best I had seen at any sportsbook. A day later, and it was +135. By Saturday, it was at +125, after getting as low as even money.
Carolina Atlanta Point Spread Moves Two Points
The moneyline wasn't the only thing moving on the Carolina Atlanta game. The point spread saw some volatility as well. It opened in Atlanta's favor at 3.5 points.
That number didn't last long, however. It dropped to three almost immediately, and a day after the opening was at 2.5. At Harrah's sportsbook it got as low as one point, before settling at two late Saturday.
The sharps haven't exactly embrace Carolina. At William Hill, Atlanta had 52 percent of the tickets written on the game, while the percentage of money was even.
Warning Bells, but Why?
For the life of me I can't figure out why Carolina is an underdog in this game. After an 0-2 start, the Panthers are on a two-game winning streak with victories over decent teams in the Los Angeles Chargers and Arizona Cardinals.
I understand the Panthers have a first-year coach in Matt Rhule, and their star player Christian McCaffrey is out with a high ankle sprain, but quarterback Teddy Bridgewater is third in the league in completion percentage, and seventh in passing yards.
Atlanta's defense is 31st out of 32 teams in yards allowed, as well as 31st in points allowed per game.
If there is a red flag it is Carolina's passing defense. They are last in the league with just three sacks, but are seventh in passing yards allowed.
Carolina defensive coordinator Phil Snow told reporters that his squad has improved since the opening game.
"We are getting better each week, hopefully that continues this week, and I think it's just we're starting to get comfortable in the package and the guys are getting more confidence in themselves and with each other," Snow said. "They're starting to communicate with each other better and the last two games, we've got a lot more pressure on the quarterback. So, all those things factor into playing good pass defense."
Why Carolina Will Win
This line, and subsequent movement, made me wonder if I missed something. I don't think I am.
Atlanta is a dumpster fire. The winless Falcons have blown big leads in previous weeks, and head coach Dan Quinn might not be employed if they lose on Sunday.
Carolina is improving every week, while Atlanta is not. It won't be a blowout, but I do think the Panthers will win outright.