Sunday's Xfinity 500 at Martinsville Speedway is the last race before the NASCAR Cup Championship, and though Brad Keselowski likes his chance of advancing, he isn't taking any chances. The Ford driver is currently third in the standings and would seem to be in a fairly safe position to advance to Phoenix and compete for the title.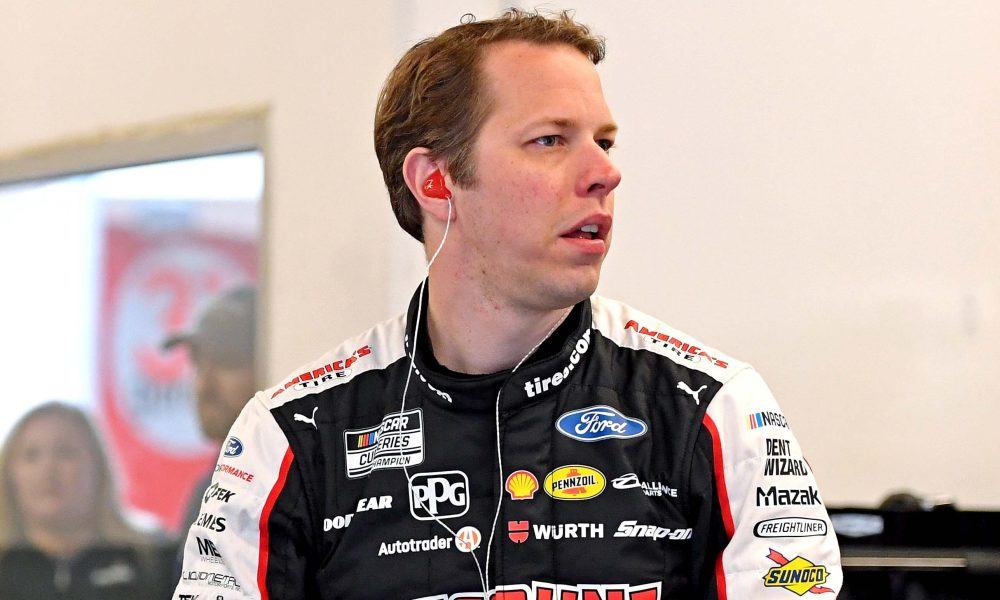 But Joey Logano already has one of the four spots after winning two weeks ago in Kansas. Now, Keselowski finds himself in the fourth and final spot with Alex Bowman just 25 points behind.
So, Keselowski will be racing to win, and I believe with that mindset, and his prior success at Martinsville, he will. That's why with this week's One Bet, $100, I'll be taking Keselowski to win at the Xfinity 500. The best odds I found were at FanDuel, where he was 6/1.
The last bet I made on NASCAR was taking Martin Truex Jr. to win the Roval 400, where he finished seventh.
One Bet, $100
| | | |
| --- | --- | --- |
| This Week  | Last Bet | Season Total  |
| Brad Keselowski 6/1 to win at Martinsville | Truex to win Roval 400 | 7-8, Up $540 |
---
Keselowski should be a better wager than Truex, and motivation is a big reason I'm backing  him this week.
Keselowski's Martinsville Pole Another Plus
The 36-year-old told reporters that he won't be racing conservatively on Sunday. He gets an immediate advantage by starting Sunday on the pole.
"I want to win," Keselowski said. " I know we're gonna have a shot starting from the pole and having the first pit stall. That's as good a shot as you're gonna get at Martinsville out of the gate. Of course, you've got to execute and deliver during the race, but I'm certainly going there to win, and not thinking of anything differently."
Keselowski knows that if someone other than he, Kevin Harvick or Denny Hamlin win, he could get bounced from the Championship. Martin Truex Jr. is the favorite to win at Martinsville at 3/1.
"I don't want to play defense, I just want to go out there and play offense," Keselowski said. "I'm confident we've got the capabilities as a team to do just that."
Keselowski's Past Success Will Serve Him Well
The Virginia racetrack has always been good to Keselowski. He finished third in his last two races here, including last year's playoff race. In his last nine races at Martinsville, Keselowski has eight top fives, including two victories.
To say Keselowski is looking forward to not only Martinsville, but Phoenix the following week, is an understatement.
"I was really nervous about Texas," Keselowski said about last week's race. "I thought Texas would be the most difficult race for us to get through in this round, and it ended up going really well for us.  And these next two races I'm just, I don't want to say licking my chops, but I feel like based on our season's performance to date, they present the best chance for us to go out and really have a chance to win and get a second championship, so I'm pretty pumped about it."