The Players Championship is one of the PGA Tour's marquee events, and the boys at tour headquarters are continuously trying to get fans to refer to it as the fifth major. Everyone that isn't employed by the tour has resisted that moniker, but in some ways, TPC Sawgrass can be just as difficult as any major championship venue.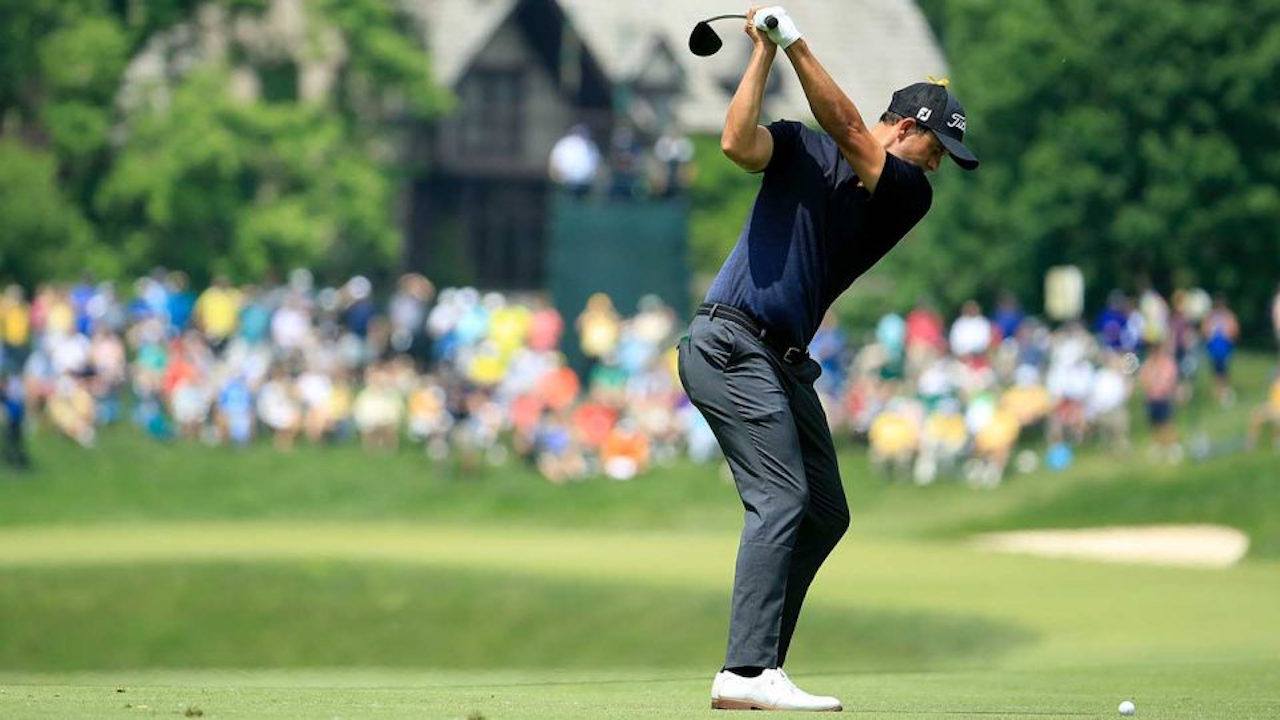 So experience is a big plus at TPC Sawgrass. That's why I'm using this week's One Bet, $100 on Adam Scott to finish in the top 5 at The Players Championship. If Scott, who is listed at 33/1 at Bet365, finishes in the top-five spots, I will get paid at 8/1 odds.
One Bet, $100

This Week's Pick                         Last Result                    Season Total

Rory McIlroy                              Lost Dustin Johnson        0-4, -$400
To say I need a winner this week is an understatement. I'm experiencing a huge slump, and it continued last week at the Arnold Palmer Invitational when I took Rory McIlroy to win at 7/1. It was the fourth time McIlroy has been a favorite this year, and it was the fourth time he failed to win.
Players Championship Favors Scott's Experience
One of the advantages in handicapping The Players Championship is that experience is extremely important at TPC Sawgrass. The course, designed by Pete Dye, is one that doesn't favor newbies. Only three players have won the tournament the first time they played it: Jerry Pate in the event's debut in 1982, Hal Sutton in 1983, and Craig Perks in 2002.
Based on that metric, half the field can safely be erased. Still, the question remains, who do you pick out of the remaining players?
Choosing a winner can be extremely difficult, just because of the final three holes at TPC Sawgrass. The 16th is a tough par 5, the 17th is the famous Island hole, and the 18th is a long par 4 that often plays into the wind. Many tournaments have been lost on that final stretch.
Scott, however, seems to play well at the Ponte Vedra Beach, Florida, course. In his four previous appearances, the Australian has finished tied for 12, 11th, sixth, and 12th. Scott also won The Players Championship in 2004.
Off to a Strong Start
The 39-year-old has already won once this season. Scott took the Genesis Invitational a month ago at Riviera Country Club in Los Angeles. It was his 14th career PGA Tour victory and his first since the 2016 WGC Cadillac Championship.
After his victory, Scott said that winning in difficult conditions proved that his game is where he wants it.
"It's incredibly satisfying to win a tournament of this stature on a golf course of this stature," Scott said. "It was a wonderful week, it was incredibly enjoyable just being here with the weather like this, the course in perfect condition, and a great field. Even better to come out on top and kind of have your game really tested today. It was not easy and that was most enjoyable to kind of see that my game is holding up to that."
Why Scott Will Score a Top-5 Finish
Scott enjoys TPC Sawgrass, and this is a hard course to love. Dye built this golf course to be as tough a test as possible. Some, including Jack Nicklaus, have said the layout was borderline unfair.
Being a fan of The Players Championship track is half the battle. Scott is comfortable on the course and, with his driving distance and past experience, should play well there once again.