Less than a week before Ellis Park Race Track's most historic season is set to begin, the track announced that seven backstretch workers tested positive for COVID-19.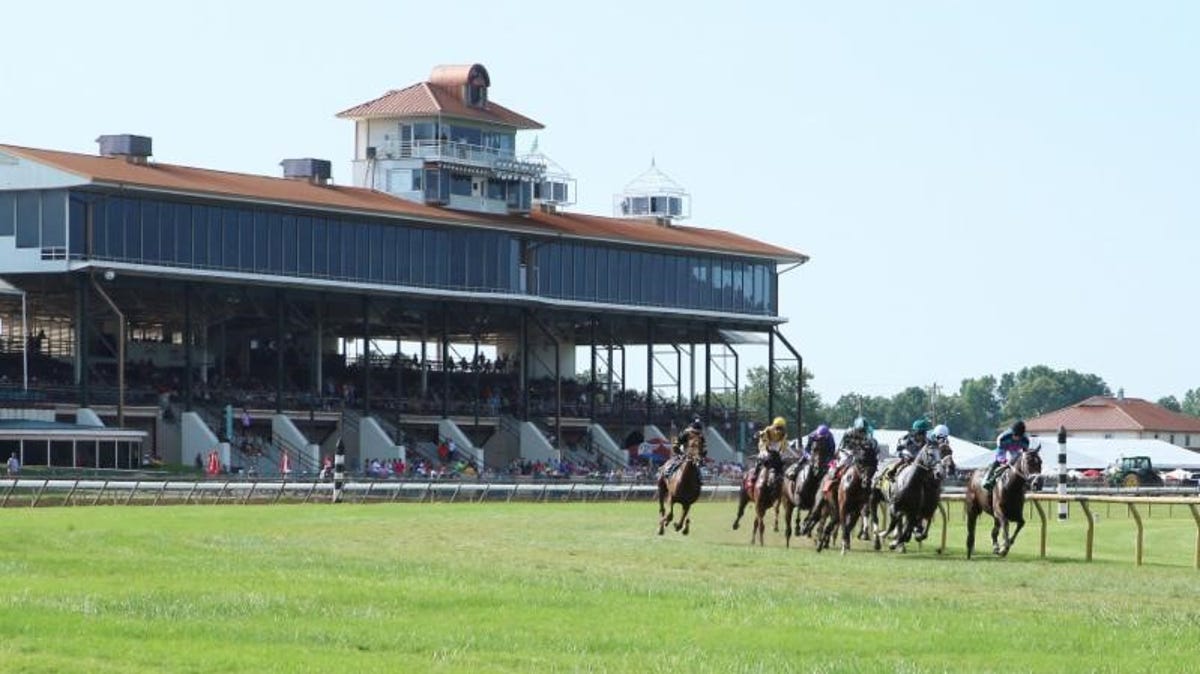 Track officials announced their summer meet will begin as scheduled on Thursday, with limited fans in attendance.
Of the seven Ellis Park backstretch workers who tested positive, six are employees of a single trainer and all reside in the same dormitory. The positive tests were discovered during required mandatory testing conducted by the Green River District Health Department. Ellis Park instituted mandatory testing of all backstretch employees.
Track officials are keeping the names of the seven workers, along with the trainer they work for, confidential. Ellis Park officials said all seven are asymptomatic and are quarantining: six in the dormitory, and the seventh at home.
"We have notified all Ellis Park employees and all personnel currently working on the backside of these test results," Ellis Park General Manager Jeff Inman said in a statement. "We will continue to work with health officials and provide updated information to all personnel working on property. We are in the process of conducting contact-tracing of these individuals and have asked all Ellis team members that could have been in contact with any of the individuals to be re-tested."
All the Positive Tests Confined to Backstretch
Inman said no positive cases were reported in any of the track's public areas. That's a key distinction since Ellis Park opened its horse racing casino with limited attendance  on June 8. The track opened its backstretch for trainers and other essential personnel on June 10.
Ellis Park announced earlier this week that, thanks to a directive from Kentucky Gov. Andy Beshear, it will open Thursday to a maximum of 800 fans. Attendance is by reservation only. In so doing, Ellis Park becomes the first Kentucky track in the coronavirus era to allow spectators.
The track's summer meet begins Thursday and runs through Sunday, taking a hiatus for Keeneland to run a five-day meet from July 8-12.
After that Keeneland hiatus, Ellis Park resumes July 17 and runs through Aug. 30.
Ellis Park's featured event this year comes on Aug. 9, with the $200,000, 1 1/8-mile Ellis Park Derby. That Kentucky Derby qualifier offers 50-20-10-5 qualifying points and marks the first time in the facility's 98-year history that it gets a Derby qualifying race.
Keeneland Reports its Own COVID-19 Cases
That Keeneland meet, highlighted by the July 11 Blue Grass Stakes, will run spectator-free. That track, meanwhile, confirmed to Bloodhorse that it reported 27 positive COVID-19 tests this spring. Those positive tests came after health protocols mandated more than 1,000 people undergo tests.