France could leave the Tokyo Olympics with two gold medals in handball, as its women's handball team takes on the Russian Olympic Committee (ROC) in the final on Sunday.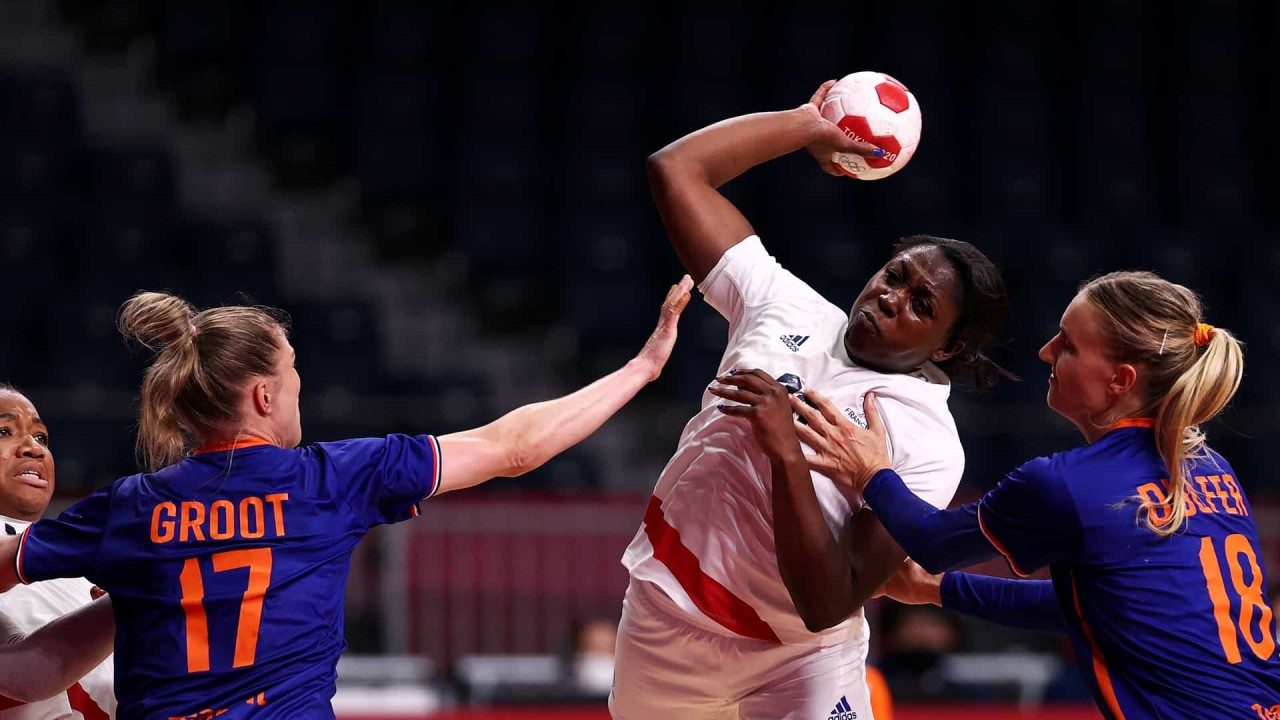 France defeated Sweden 29-27 in the semifinals to move into its second straight women's handball gold medal game.
France looks for double handball gold
That follows the 25-23 victory by the French men over Denmark in the men's handball gold medal match. The parallels go much further than that, however.
France took silver in men's handball in 2016, losing to Denmark, only to get revenge for that loss in Tokyo. Now, the French women have the same opportunity to avenge their 22-19 loss to Russia in the 2016 Olympics.
France won its semifinal over Sweden behind seven goals by Grace Zaadi Deuna. She says that her team will use the experience of the 2016 loss to its benefit.
"Now we know what to expect about the final because I think in Rio – and it's not an excuse – we were very happy because we were sure to have a medal," Zaadi Deuna told the Associated Press. "Here it was a goal for us to get the gold medal, and so we are happy because it is difficult, the way to get there, but we are just focused to get this medal."
In the other women's handball semifinal, the ROC team jumped out to a 22-16 over pre-tournament favorite Norway with just 18 minutes to go. But the Norwegians clawed their way back into the match and nearly forced overtime. The Russians hung on for a 27-26 victory to advance to the final.
Anna Vyakhireva led ROC with nine goals in the match.
Russians beat France in first encounter
Bookmakers expect a close affair in the final. DraftKings Sportsbook rates ROC as a slight -130 favorite over France (+155), with a reasonable shot at a draw (+700) forcing extra time or even a penalty shootout.
---
Olympic Women's Handball Odds – Gold Medal Match (via DraftKings Sportsbook)
ROC: -130
Draw: +700
France: +155
Bronze Medal Match
Norway: -390
Draw: +1000
Sweden: +425
---
The two teams played a close match in the pool play stage of the women's handball tournament. Team ROC beat France 28-27 after the French squad jumped out to a 17-15 halftime lead.
Earlier on Sunday, Norway will take on Sweden for the bronze medals in a matchup of the teams that topped the pools during round-robin play. Norway (-390) will be looking to pick up its fourth consecutive medal in women's handball, while Sweden is still searching for its first podium finish in the event.