Japan came into the Summer Olympics as a long shot to even reach the medal rounds in women's basketball. Now, the Japanese team is just one massive upset away from the gold medals, as it will take on Team USA in the final on Sunday.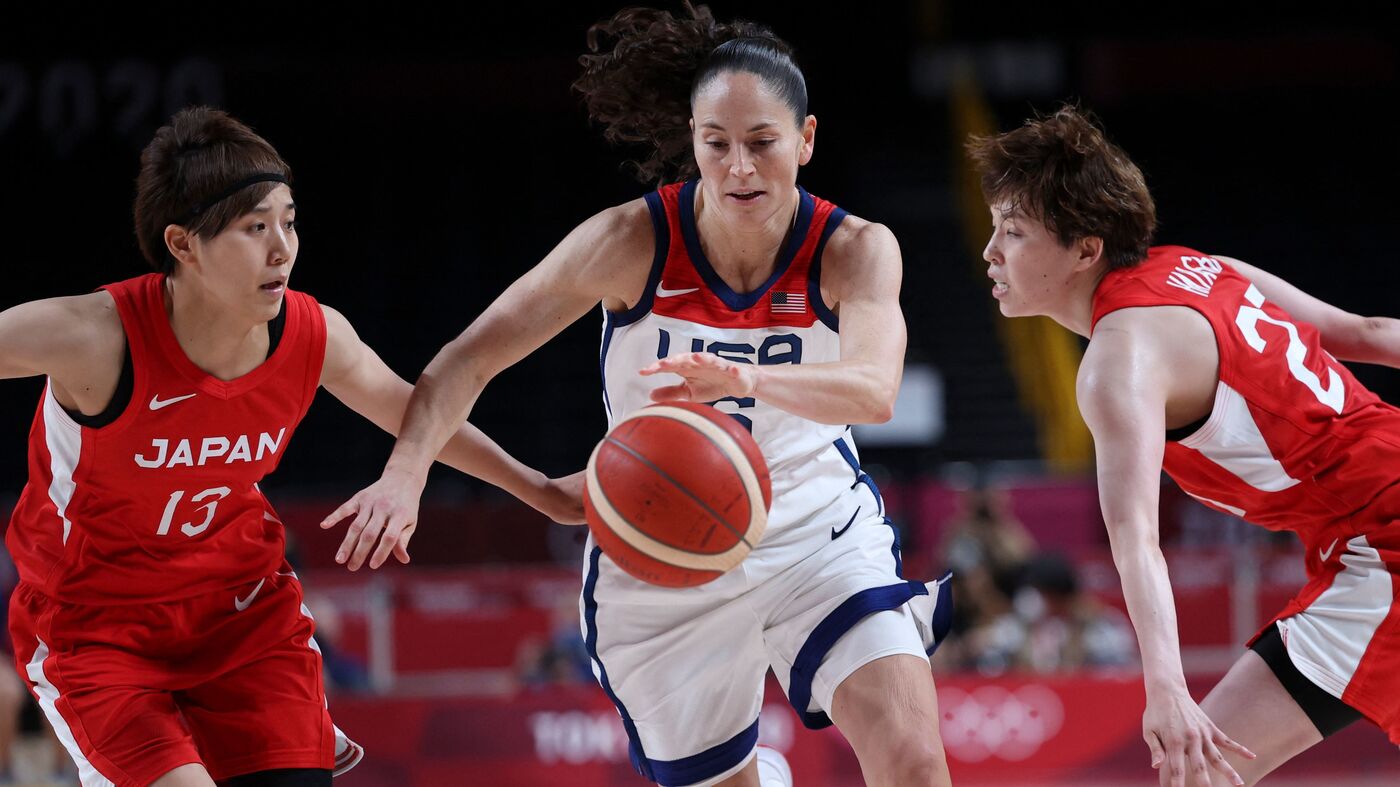 Japan took down France 87-71 on Friday night to advance to the gold medal game.
Japan clinches first women's basketball medals
The Japanese team came into the women's basketball tournament as a +10000 afterthought to win gold, according to pre-tournament odds at DraftKings Sportsbook. But throughout the event, Japan has showed that it is a competitive team that can challenge the top teams in the world.
Japan had already beaten France in the pool play stage, knocking off one of the top teams in the tournament 74-70. But winning in the semifinals was another task altogether, and Japan did so in emphatic fashion.
"Everyone is clicking right now," Japanese coach Tom Hovasse told reporters. "We're just confident. We're not overconfident at all. We're not nervous. I didn't see nervousness at all."
The US continued its dominance on Friday with a 79-59 semifinal win over Serbia. Team USA hasn't been blowing out all of its opponents, as it's done in other recent Olympic women's basketball tournaments, and there have been some shaky moments. But the Americans have won 54 straight Olympic games, and have no intention of letting that streak end now.
"I think since we entered the knockout rounds, we've come to each game with a little more focus," point guard Sue Bird said, via ESPN.com. "So you're seeing the results. And most of it is starting on the defensive end, and we're just carrying that with us onto the offensive end."
Final presents contrast of styles
Team USA enters the gold medal game as a massive 18-point favorite over their Japanese opponents. The Americans already beat Japan in pool play, winning by an 86-69 final.
But Japan showed it can play with the United States in spurts during that game. Japan led 30-28 after the first quarter, and never allowed the game to turn into a blowout.
The key for Japan is clear: hit 3-pointers early and often, as many as humanly possible. It's the only way the undersized Japanese squad can make up for the sheer number of points in the paint that Team USA should generate from its big women like A'ja Wilson, Brittney Griner, and Breanna Stewart.
"We have a shooter's chance," Hovasse said. "We definitely have a chance. They are contrasting styles. Can we stop them inside? No. Can they guard us from outside for 40 minutes? We'll see."
On Saturday, France won the bronze medals with a 91-76 victory over Serbia. No matter what happens in the final, Japan will earn its first Olympic medal in women's basketball on Sunday.