Brazil only got a 0-0 draw against Cote D'Ivoire in the second round of group games, but bookies believe they are in the best position to win the gold at the Olympics.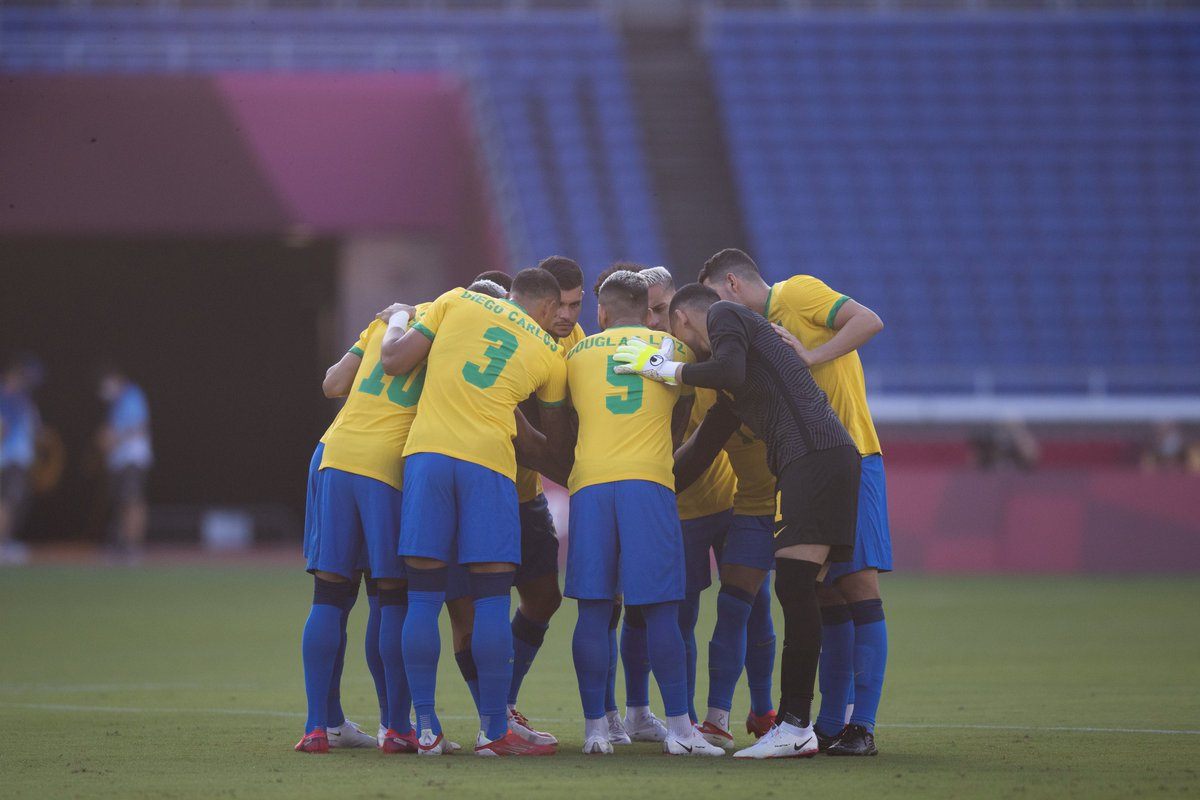 Spain had a slow start, beating Australia 1-0 and drawing with Egypt, 0-0. But their star-studded team is still capable of beating any opponent at the Tokyo Olympics, in a competition that's been full of surprises so far. The key battles for qualification on Wednesday could see France, Argentina, and Germany left out of the knock-out round.
Japan, the surprise pick
The hosts have won both their games so far, beating South Africa 1-0 and Mexico 2-1. On Wednesday, they face France, and the bookies have them at +130 for a win that would parachute the host team into the quarterfinals with the maximum number of points.
France is now third in the group. In their first game, they lost 4-1 to Mexico, then survived a scare to beat South Africa 4-3, with the decisive two goals coming in the last five minutes. France is at +200 to beat Japan.
Free for all: Four teams on three points in Group B
Romania won against Honduras in their opening match (1-0), but failed against South Korea in their second outing, losing 4-0. All the four teams in the group are now on the same number of points. Romania needs to beat New Zeeland to seal a spot in the quarterfinals, with South Korea now in the best position to progress even if they draw against Honduras.
The bookies believe it's going to be an even affair in the game between Romania and New Zeeland. The Europeans are at +155, with New Zeeland at +175.
Soccernomics: Spain conserved their energy and won four points with one goal
Spain had six Euro 2020 players in their starting 11 against both Egypt (0-0) and Australia (1-0), but glory didn't come easy. Regarded as the team to beat in this group ahead of the tournament, the Spain vs Argentina encounter could send one of the two sides at home.
Argentina lost to Australia 0-2, then narrowly won against Egypt, so they'll look to win at any cost in the group decider. A draw only helps them if Australia loses or draws against Egypt. Spain is at -110 to beat Argentina, with the South Americans at +360.
Germany desperate to beat Cote d'Ivoire
Brazil enjoyed a thrilling first half in front of Germany, going up 3-0 after 45 minutes, and finally winning 4-2. It didn't come easy in their second game, as Cote d'Ivoire was happy to suffer for a point.
The Africans are now second in the group, just behind Brazil, and will play Germany to decide who's going through. Germany is still the bookies' favorite, at +100, with a draw at +230 and a Cote d'Ivoire win at +250. Along with South Africa, Saudi Arabia is the only team with no chance of progressing, so they're only playing for their pride when they face Brazil. Bookies have Saudi Arabia at +1300 for a win in front of the defending Olympic champions, with Brazil at -556.
Moving on from the group stage, Brazil remains the bookies' favorite to win the tournament. They are currently at +175, with Spain at +100 and Japan at +700. Mexico climbed to fourth at +1100, while South Korea is now at +1500.