The final day in the group stage of the men's football tournament at the Tokyo Olympics saw three of the biggest names in the competition eliminated.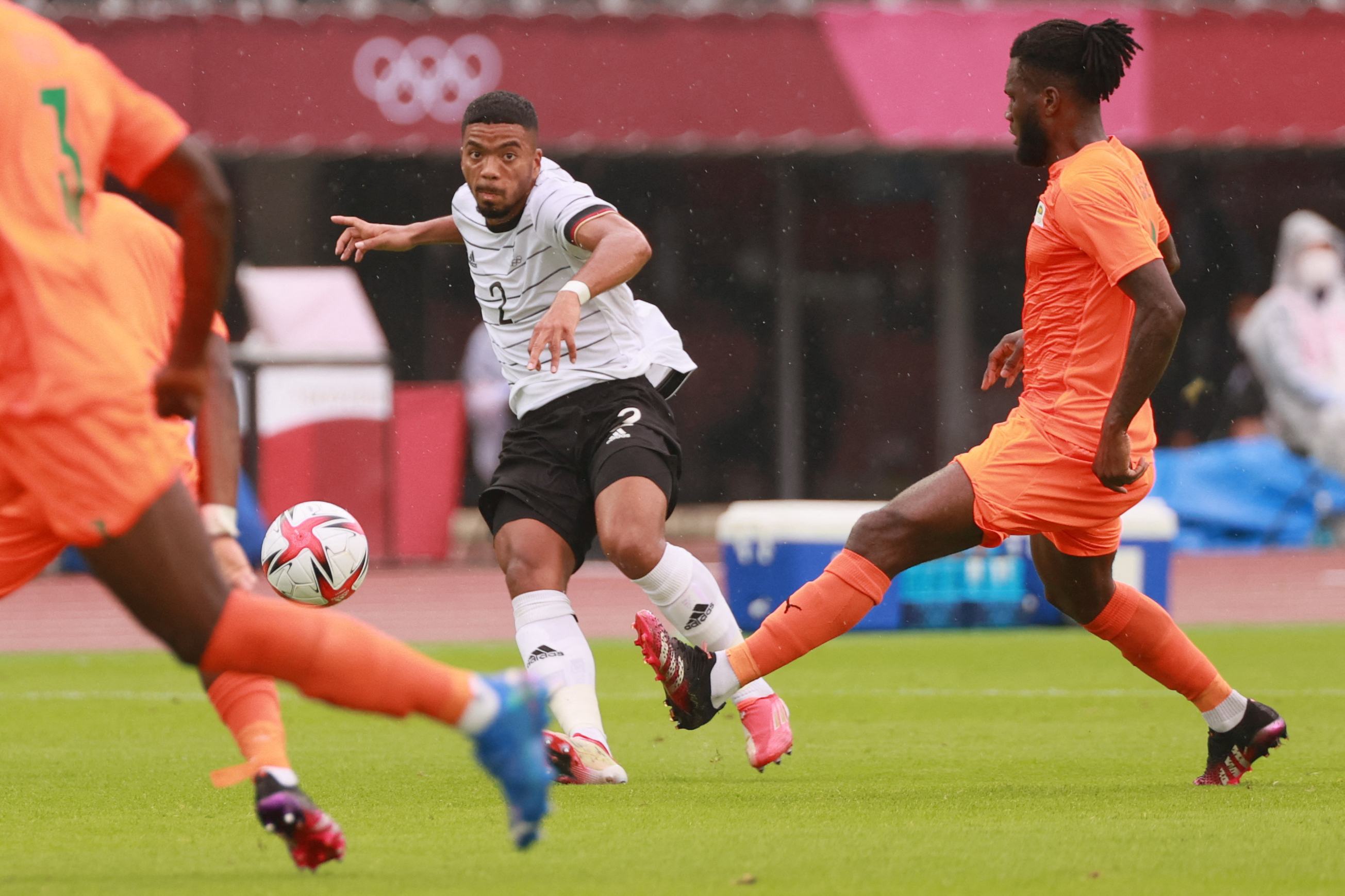 Germany, who reached the Olympic finals in 2016, finished third in its group this year, as did France and Argentina, who also missed out on qualification.
Japan is the only team that qualified on maximum points. After beating South Africa (1-0) and Mexico (2-1), the hosts smashed France 4-0 to end Group A in style. Kubo ('27), Sakai ('34), Miyoshi ('70), and Maeda ('90+1) sent France home with humiliating numbers to their names.
The French lost 4-1 to Mexico and only saved themselves in the last six minutes against South Africa, winning the game 4-3 after being 1-0, 2-1, and 3-2 down.
In Group B, Romania couldn't get past New Zealand (0-0), with South Korea destroying Honduras 6-0. The South Koreans marched to the knock-out stages, escorted by New Zealand. In Group C, Argentina couldn't win against Spain (1-1) and left the way open for Egypt to accompany the Europeans to the quarterfinals.
In Group D, Germany was shockingly beaten out by Cote d'Ivoire. Henrichs put the ball past his own keeper after 67 minutes before Lowen equalized for Germany. Stefan Kuntz's boys pushed for another goal, but Cote d'Ivoire survived and got the draw to send them through.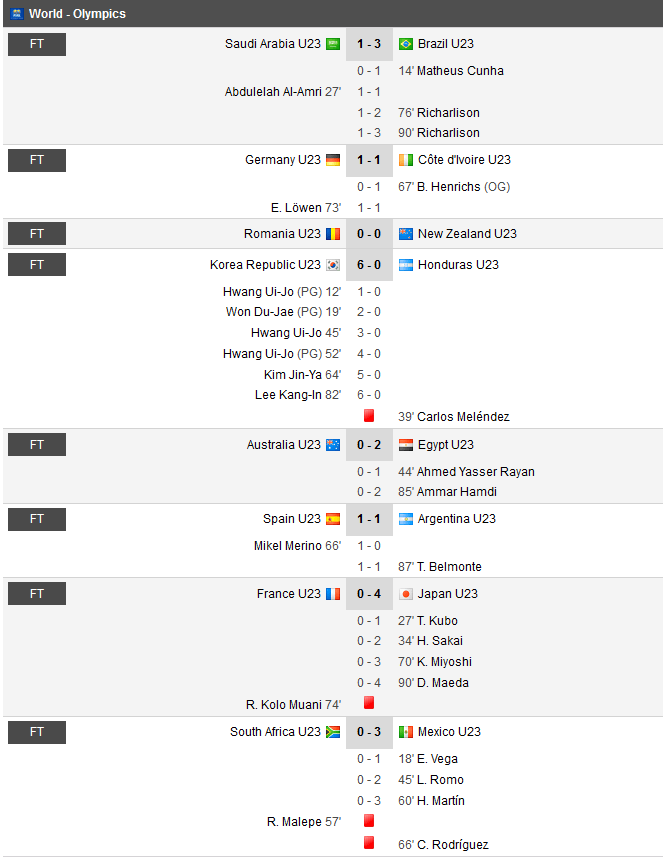 A look at the quarterfinals
The four quarterfinals games each have a favorite, but predictions are trickier than ever considering how the tournament has gone so far. All four games will be played on Saturday, with Spain against Cote d'Ivoire starting the day, followed by Japan vs. New Zealand, Brazil vs. Egypt, and finally, South Korea vs. Mexico.
Brazil is looking to defend its title from 2016 and has a key weapon in Everton forward Richarlison, who netted five times so far in the competition. Spain started their engines slowly, but is still expected to progress in front of Cote d'Ivoire, the major surprise of the pack so far. Japan seems to have the easiest day at the office, considering the form they're currently on, while South Korea scored 10 goals in their last two games and will surely give Mexico a hard time preparing the game.
The bookies see Spain and Brazil as the co-favorites to win the tournament at +185. Japan is now at +800, with Mexico at +1200. South Korea stands at +1600, while Egypt is at +3300. Cote d'Ivoire is far behind at +5000. New Zealand ends the list at 10,000.