Australia and Belgium each delivered convincing victories in the semifinals to set up a gold medal clash between the two remaining undefeated teams in the men's field hockey tournament at the Tokyo Olympics.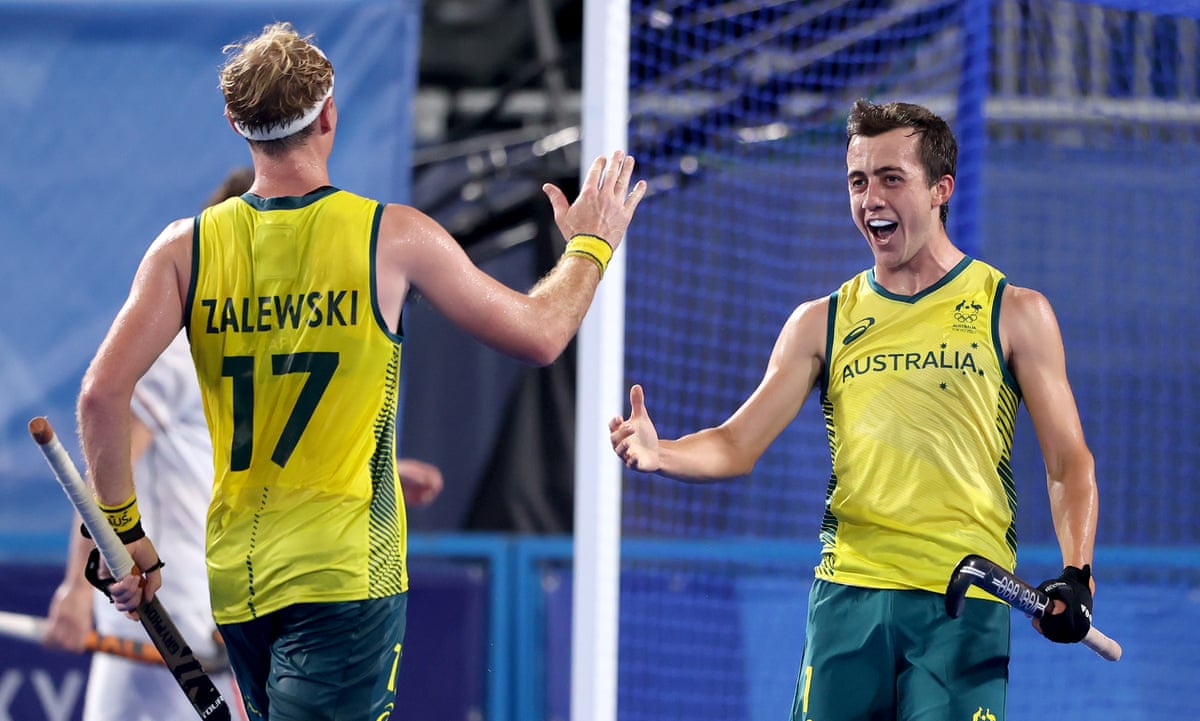 Australia knocked off Germany 3-1 on Tuesday, while Belgium beat India 5-2 to reach the final.
Belgium reaches second straight final
Both Belgium and Australia topped their respective groups during the pool-play phase of the Olympic field hockey tournament. Each surrendered just one draw out of five games during that stage. Australia also drew the Netherlands 2-2 in the knockout quarterfinals before advancing 3-0 on penalties.
The wins set up a clash between the two pre-tournament favorites. BetMGM rated Australia as the +275 favorite to win gold heading into the Tokyo Olympics, with Belgium close behind at +325.
Belgium fell behind 2-1 early to India. But an Alexander Hendrickx hat trick ultimately led the Belgians to victory. "In the end, the opportunities that we created were enough to win the game," Hendrickx told reporters after the win.
Belgium has never won gold in men's Olympic field hockey, though it did earn sliver in 2016, losing to Argentina in the final.
"We're very proud for making the finals, but the last step is yet to be made," Belgium captain Felix Denayer said after the semifinal victory. "We would really love to play our best hockey at the end."
Meanwhile, Australia will be trying to win its second gold medal in men's Olympic field hockey, having previously won the final in 2004. "Those guys in '04 inspired a lot of us," 34-year-old Australian veteran Eddie Ockenden told reporters. "We've given ourselves a chance by making the final and it would be fantastic for our sport to do it."
Germany, India face off for Olympic field hockey bronze
Australia comes in as a favorite to win gold on Thursday. BetMGM lists the Australians as the +110 pick to win, with Belgium fetching +175 odds. The sportsbook is also offering +320 on a draw.
---
Men's Olympic Field Hockey Odds – Gold Medal Match (via BetMGM)
Australia: +110
Draw: +320
Belgium: +175
Bronze Medal Match
Germany: -135
Draw: +350
India: +240
---
"We're excited to make the final. That's what we came here for," Ockenden said. "It's been a grueling tournament. It's been hot and it will be in the final again, but we're all super excited and in good shape. You have to be playing your best at the end. So we're hoping for our best game on Thursday."
Before the gold medal game, Germany (-135) will face India (+240) in the bronze medal match. India has won 11 medals in men's field hockey, but hasn't reached the podium since its last gold in 1980. Germany also has 11 medals, winning bronze in 2016 and gold in 2012.