Major League Baseball players won't be participating in the Tokyo Olympics this year, with the MLB season continuing right through the Summer Games. But Nippon Professional Baseball (NPB) is taking a break for the tournament, freeing up its players and making Japan the clear favorites in Olympic baseball this year.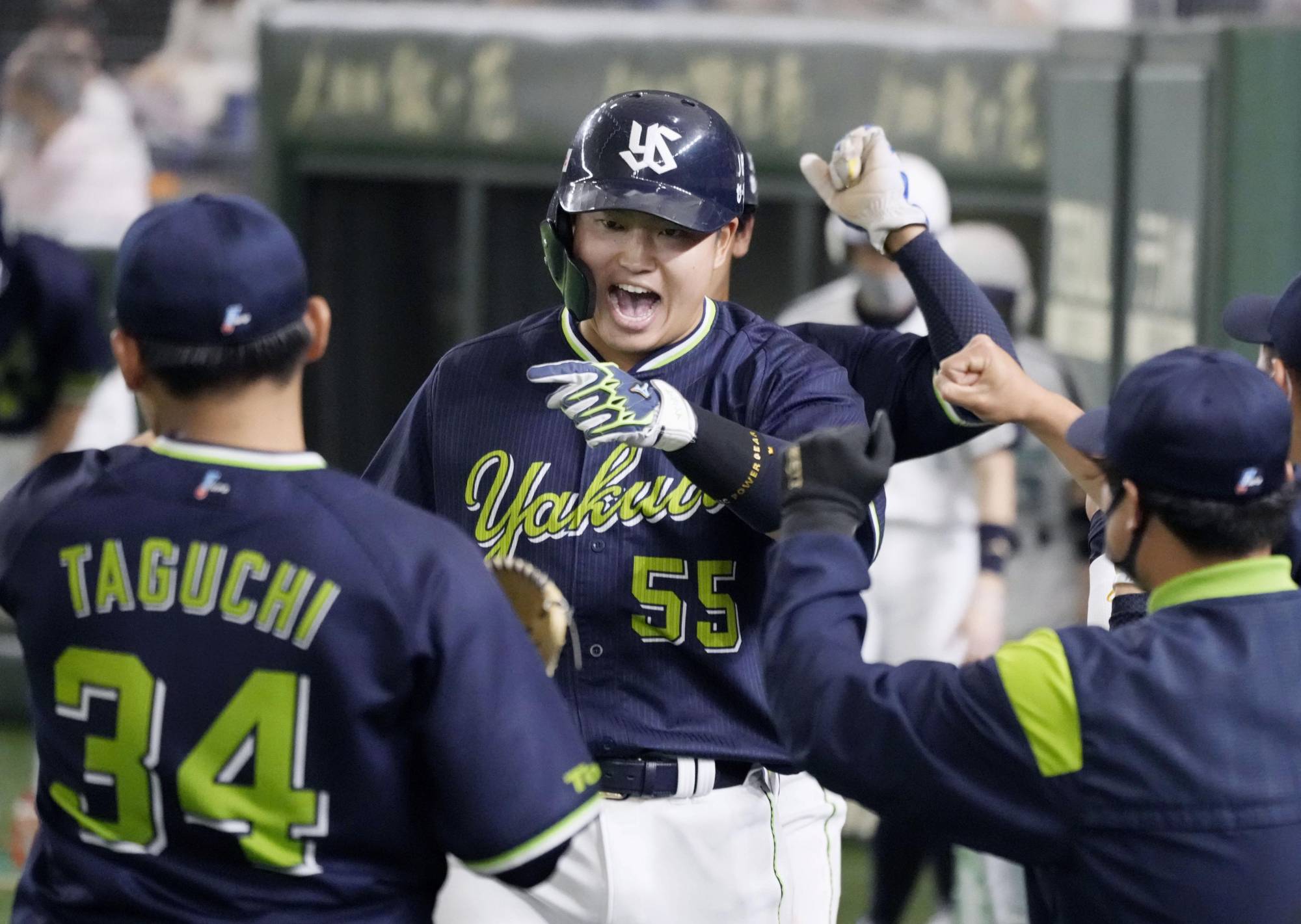 The Korea Baseball Organization (KBO) will also stop play for the Olympics, providing a boost to the South Korean squad as well.
NPB experience makes Japan team to beat
Only six countries are participating in the Olympic baseball tournament, which begins on July 28. The event begins with a short round-robin featuring two groups of three teams each. All teams will advance to a double-knockout competition, though group winners will earn an automatic spot in the second round of the winner's bracket. Meanwhile, the third-place teams face the prospect of immediate elimination in their first knockout game.
Japan won't have its optimal national team roster for Olympic baseball. The hosts will miss out on some of its MLB talent, most notably two-way star Shohei Ohtani and starting pitcher Yu Darvish. But Japan can still count on its NPB stars to fill out a fully professional roster. That gives the hosts a huge advantage over the United States, which will rely primarily on minor leaguers and a handful of NPB players.
---
Olympic Baseball Odds (via FanDuel Sportsbook)
Japan: +160
USA: +300
South Korea: +380
Dominican Republic: +550
Mexico: +650
Israel: +3400
---
FanDuel Sportsbook rates Japan as the +160 favorite to bring home a gold medal in Olympic baseball. Atsunori Inaba isn't ready to declare his team the favorites ahead of the tournament, but acknowledged that his ability to take on high-level professionals will help.
"NPB is one of the most excellent leagues in the world," Inaba told Reuters. "Daily experience in games at a high level will surely make the players [their best]."
Former MLB All-Stars make Olympic baseball rosters
While there's no current MLB talent on the Olympic baseball rosters, fans will still recognize some familiar names. Five of the six teams in the tournament feature former MLB All-Stars. Team USA boasts four former All-Stars, including pitcher Scott Kazmir and 2015 Home Run Derby winner Todd Frazier. That experience is enough to make Team USA the +300 second choice.
"Our goal was to construct this team around a core of experienced, veteran baseball players with invaluable experience at the highest level and internationally, and we have done just that," USA Baseball CEO Paul Seiler said in a statement.
South Korea (+380) doesn't have any former MLB All-Stars, but will benefit from a deep, experienced team thanks to the KBO break. The Dominican Republic (+550) boasts both Jose Bautista and Melky Cabrera, while Mexico (+650) will bring Adrian Gonzalez. Even Olympic baseball long shot Israel (+3400) features second baseman Ian Kinsler on the roster.
The United States holds one apparent advantage over Japan: the composition of the round-robin groups. Team USA faces Israel and South Korea, which looks to be a softer schedule than Japan's early matchups with Mexico and the Dominican Republic. While teams don't face elimination in the opening round, group winners are guaranteed to play for at least a bronze medal. The Americans should at least comfortably finish ahead of Israel, avoiding an early elimination game in the knockout rounds.