With three All-Stars in the starting lineup, it has been a mystery to Oklahoma City Thunder fans why their team has been slumping on and off during the year. The latest slide is a four-game losing streak that includes losses to three teams with inferior records.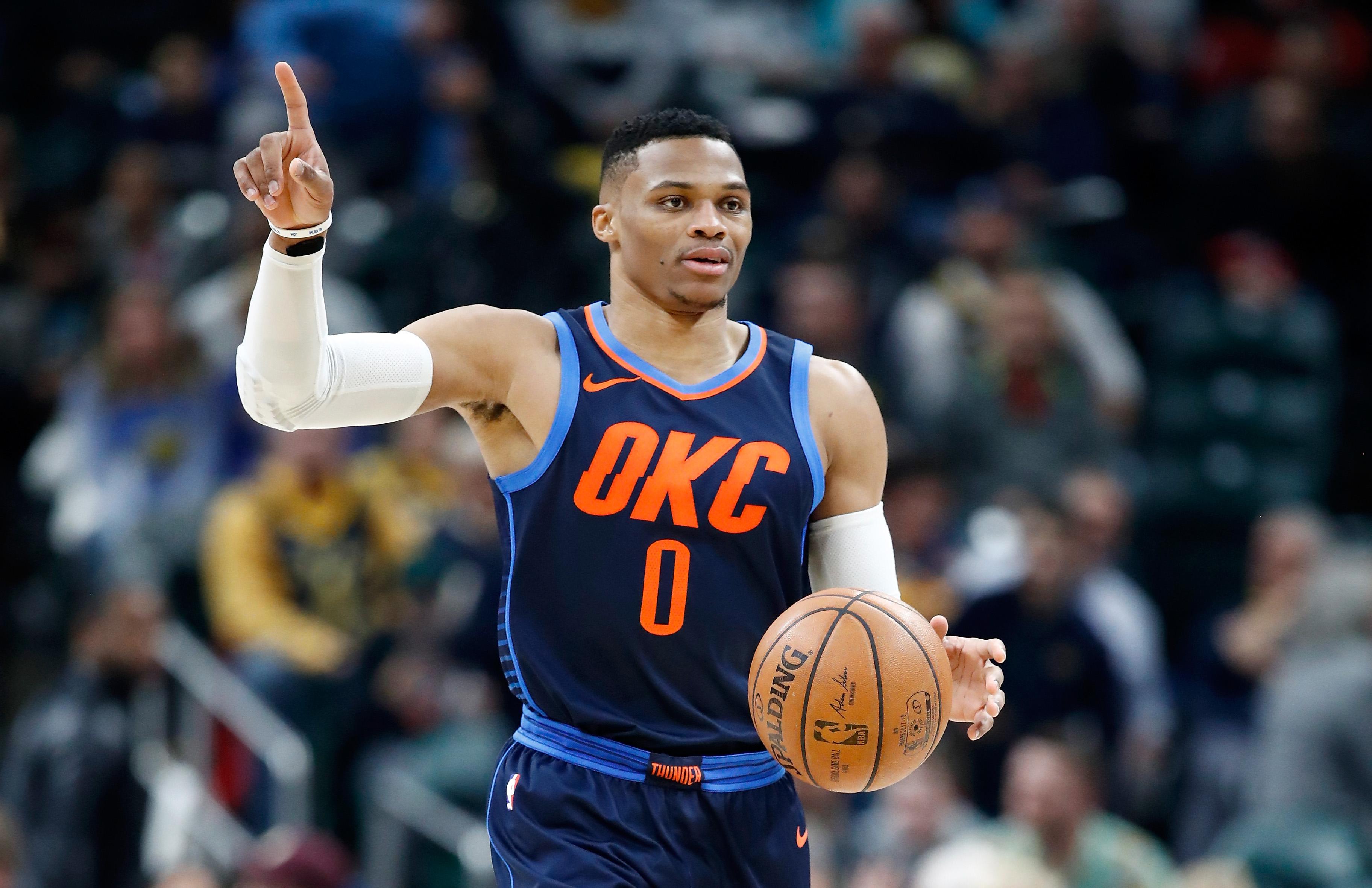 Offseason acquisitions of forwards Carmelo Anthony from the New York Knicks and Paul George from the Indiana Pacers were supposed to bring more star power to assist last year's league MVP Russell Westbrook. The team was a 60/1 long shot to win the NBA Championship before Anthony and George arrived, and since have moved to 16/1.
It seems to have only brought confusion as the three players try to acclimate to one another's style. Westbrook denies there is any tension among the three and said the growing pains are to be expected.
"Throughout the season there's going to be a lot of ups and downs, but we never flinch," he said. "That's one thing about this organization, about our team: We never flinch based on what's going on. We always stay together."
That might get tested at the end of the year when George becomes a free agent. He is from the Los Angeles area and has considered signing with either the Lakers or the Clippers but said he sees OKC as a place he could stay at.
"I won't rule anything out, but I'm definitely happy where I'm at," he told ESPN. "I like where we're going, and I wanna see how this unfolds."
Still in Hunt
The Thunder have the fifth best record in the Western Conference at 30-24 but only three games separate them and the New Orleans Pelicans for the final playoff spot. The Pelicans were one of the teams that defeated Oklahoma City four days ago.
It doesn't get any easier for the Thunder. They are playing defending champion Golden State Tuesday night at Oracle Arena. It is the first of two away games. The second is against the Lakers, who defeated them in their building Sunday for the first time since 2011.
Coach Billy Donovan hinted to reporters on Monday that he may tinker with the starting lineup.
"We've lost four in a row" he said. "My job is to try to look at what's best for our team. I think I have to look at all those things right now."
Not Passing Tests
They are 10-point underdogs against the Warriors and they are trying to avoid their fifth straight loss, which would be the most this season. They did defeat Stephen Curry and company at home Nov. 22. They were given 5.5 points and won outright, 108- 91.
But after that achievement they lost their next three in a row in matchups where they were the favorite. Two of their defeats were to Dallas and Orlando, two of the worst teams in the league.
After the Lakers loss Sunday Anthony said the team might be forcing it as the streak continues.
"For the most part you drop a couple of games it gets harder and harder to win that one game and get the ship right," he said. We're dealing with it right now. We've been here before."