There won't be any fans in the stands, but Woodbine Racetrack will open for Thoroughbred racing on Saturday. The track is just one beneficiary of the Province of Ontario's earlier-than-expected move into Step One of its "Roadmap to Recovery" plan.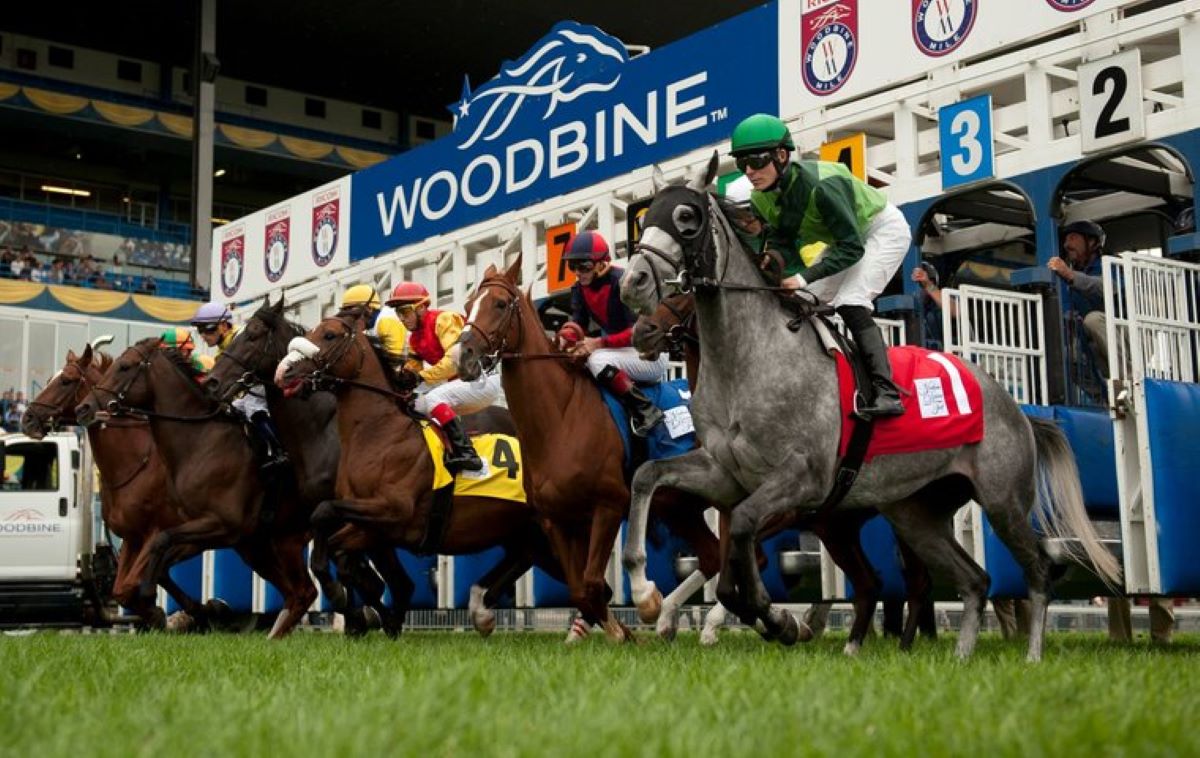 That's six days earlier than the suburban Toronto track planned its emergence from the COVID-19 pandemic. Last month, the provincial government gave Woodbine the go-ahead to begin Thoroughbred racing. Saturday's opener, however, comes nearly two months after Woodbine's originally scheduled April 17 opening day.
That opener became a casualty of a provincial stay-at-home edict instituted to curb COVID-19 after another outbreak in Canada's most populous province. "While it has been a very frustrating period, I would like to thank the Government of Ontario for the recent attention it has given the horse racing industry," Woodbine Entertainment CEO Jim Lawson said in a statement. "In particular, I would like to thank Premier Doug Ford for his understanding and interest in the plight of the horse racing industry that has been so greatly impacted by the global pandemic and ensuing government restrictions."
Two-day opening weekend
Opening weekend features two days of racing on Saturday and Sunday. The suburban Toronto track will run Friday through Sunday the following week before reverting to its customary four-day week (Thursday-Sunday) starting on June 24. Woodbine's Thoroughbred meet runs through Dec. 5.
Woodbine will run its first stakes races during that second weekend of racing (June 18-20). Both are Grade 3 sprints — the Whimsical Stakes and the Jacques Cartier Stakes. The first big stakes weekend will take place on Aug. 22 when Woodbine plays host to the first leg of the Canadian Triple Crown, the Queen's Plate. On the undercard is the Grade 1, six-furlong turf sprint Highlander Stakes.
Those are two of the eight Grade 1 races currently on Woodbine's 2021 stakes schedule. Three of those are Breeders' Cup Challenge races: the Woodbine Mile on Saturday, Sept. 18, and the Natalma Stakes and Summer Stakes on Sunday. The Woodbine Mile sends its winner to the Breeders' Cup Mile. The Natalma sends its 2-year-old filly winner to the Breeders' Cup Juvenile Fillies Turf while the Summer Stakes sends its 2-year-old male winner to the Breeders' Cup Juvenile Turf.
Woodbine's CEO's frustration turns to relief
The final leg of the Canadian Triple Crown, the Breeders' Stakes, is scheduled for Sunday, Oct. 3, and will run on Woodbine's turf course.
"Although our industry has been substantially impacted, I do very much remain confident in the future of horse racing in Ontario and look forward to getting back on track later this week," Lawson said. "On behalf of Woodbine Entertainment, thank you to our horse people for their patience, professionalism, and resiliency they continue to demonstrate, especially in the face of adversity."