One of the hardest holes at Augusta National Golf Club just got more difficult, and might further favor long hitters at the Masters. The No. 5 hole, nicknamed Magnolia, had 40 yards added to it and the par 4 went from 455 yards to a meaty 495 yards.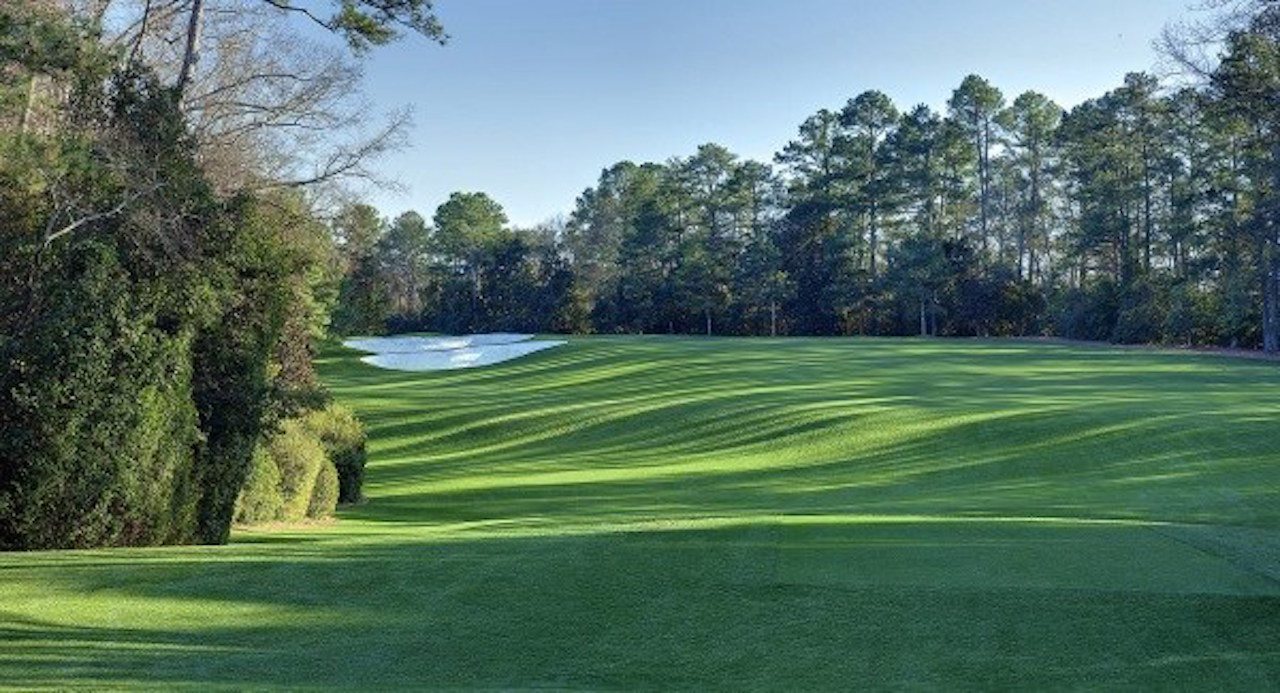 That will make it the second-longest par 4 on the course, tied with No. 10 and just 10 yards shorter than No. 11, which was ranked the hardest hole during the major championship.
Though the 10th hole is also 495 yards, it is a downhill dogleg left layout that golfers who can utilize a draw can cut off several yards and make the second shot infinitely easier.
The fifth hole is uphill, and will now require a tee shot of more than 300 yards to clear the two bunkers on the left side that pros were used to flying past to cut off the dogleg. Now a more direct opening shot will be required to avoid landing in the penal sand traps.
Length Matters
The new layout will definitely favor the long hitters, but that has been true of this tournament for many years. Four players in the top 10 in driving distance average on the PGA Tour last year, also finished in the top 10 of the last year's Masters.
No. 1 in driving distance average, Rory McIlroy, finished tied for fifth, along with Bubba Watson, who was ninth in driving distance. Tony Finau and Dustin Johnson were fourth and sixth in driving distance average, and both finished tied for 10th in the major championship.
Johnson addressed players who can bomb the ball, and how they have an edge over other competitors.
"I mean, length's an advantage on any golf course, but you still got to hit it straight," Johnson said. "So if you hit it far and you're in the trees, it doesn't really matter. But, yeah, driving it well and straight here, it's going to be an advantage, just like it is pretty much everywhere you play."
That certainly seems apparent in the odds. Justin Rose is the favorite to win at 12/1. Rose is followed by Dustin Johnson, Rory McIlroy, Brooks Koepka, Tiger Woods, and Jordan Spieth are all 14/1 to win. Of those golfers, Spieth had the lowest driving distance average at 61st, but the others were all 35th or better.
Distance Disparity Alarming
When Tiger Woods won his first Master in 1997 Augusta National measured 6.925 yards. He averaged 294.8 yards off the tee, second only to John Daly at 302 yards. Last year there were 59 golfers averaging more than 300 yards off the tee.
Officials at the course were horrified how Woods had carved up their precious mecca to golf. They began "Tiger proofing' the course, adding distance. By 2002, it played longer than 7,000 yards. In 2010, it was 7,435 yards.
Now it will play 7,475 yards for the April major, and those in charge of competition at Augusta National have hinted that more distance changes could be in store for future tournaments.