NFL officials have confirmed a report that they plan to start and finish the 2020 season on time, barring any unforeseen complications due to the coronavirus pandemic. The league plans to release its official schedule later this week, but says the opening game will be on Sept. 10, and that Super Bowl 55 will be played on Feb. 7.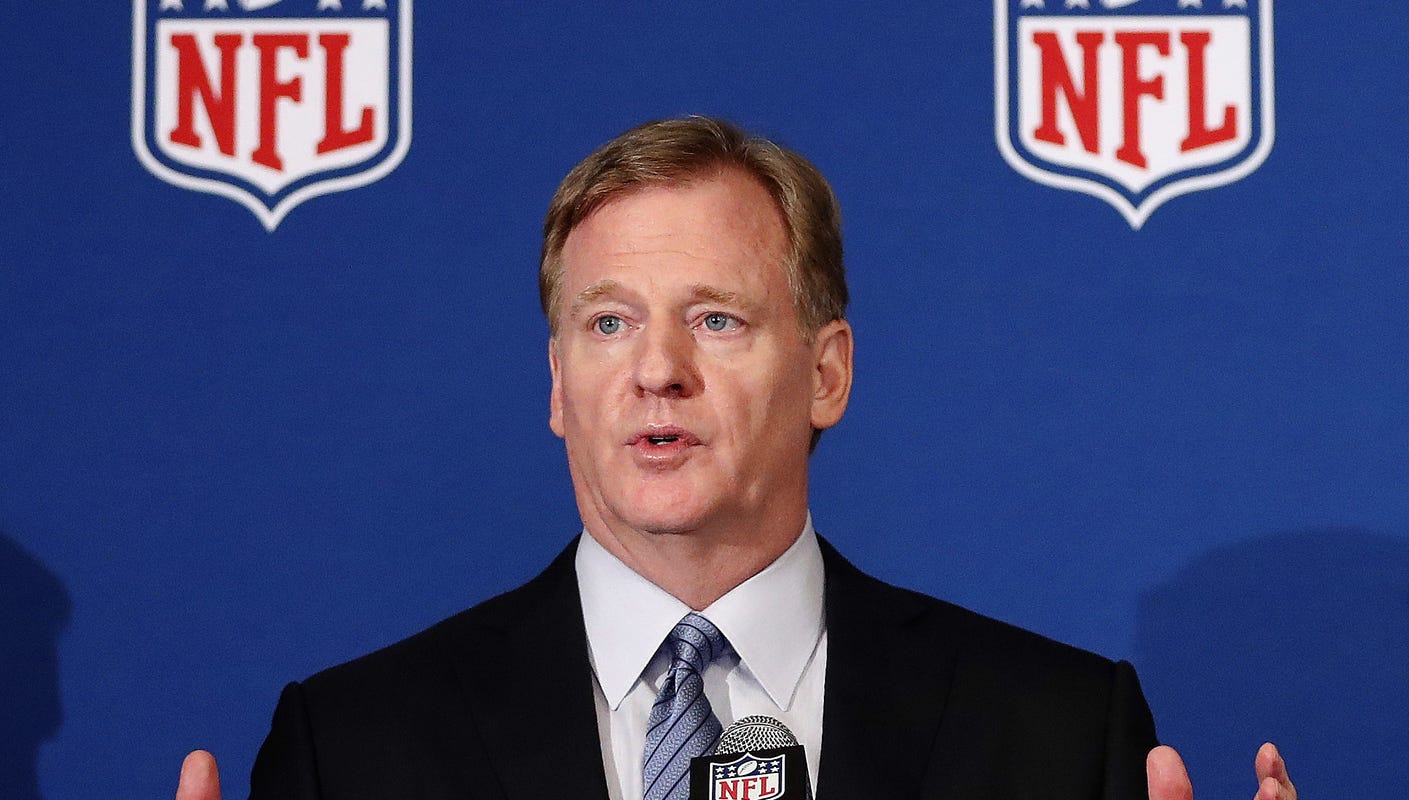 "We plan to start on time," said NFL spokesman Brian McCarthy.
Starting the NFL 2020 season on time is contingent upon the COVID-19 global pandemic subsiding in its severity. As of Monday, there were 1.21 million confirmed cases of the disease in the United States, with 69,430 deaths.
"If we have to make adjustments, we will be prepared to do so based on the latest guidance from our medical experts and public health officials, and current and future government regulations," McCarthy said.
Normalcy Goal for NFL 2020 Schedule
Commissioner Roger Goodell said on the opening night of last month's NFL Draft that he expects the 2020 season to begin without any delays. He reiterated that statement the next day during an interview on "CBS This Morning."
"We know that we're dealing with a different environment," Goodell said. "And obviously, public safety will be number one on our mind, but we believe that we've been able to make modifications. The draft was a great example. We're able to make changes to the way we operate, to do it in the environment that we're in, and do it [so] that our fan and our participants' safety is number one."
Goodell has expressed a desire to have fans attend the games, but said he can't predict what the future holds.
"I don't think any of us know what it's going to be three months from now or two months from now," he said "I think, you know, right now our job is to be prepared for the season. That means keeping our football schedule as best we can — obviously with modifications to make sure we're doing it safely."
NFL Adjusts to Global Pandemic
The league has had to go along with what states are doing to combat COVID-19. The biggest alteration was last month's NFL Draft which was supposed to take place in Las Vegas before Gov. Steve Sisolak issued a stay-in-place order that closed the state's casinos and hotels.
Instead, the draft was headquartered in the basement of Goodell's Bronxville, New York, home. General managers made their selections from improvised war rooms in their homes or, in the case of Dallas Cowboys owner Jerry Jones, his private yacht.
The league and NFL Players Association have agreed not to open team buildings and practice facilities until stay-in-place orders are lifted in every state that has a franchise.
California and New York, which are home to the LA Rams and Chargers, San Francisco 49ers, New York Giants and Jets, and Buffalo Bills, are two states that have been hard hit by COVID-19. The governor of those states — along with New Jersey Gov. Phil Miller, which is home to MetLife Stadium where the Giants and Jets play — are not optimistic that their states will return to normal any time soon.