Toronto FC will bring back a roster similar to the one from their 2017 championship campaign as they attempt to defend their MLS Cup title.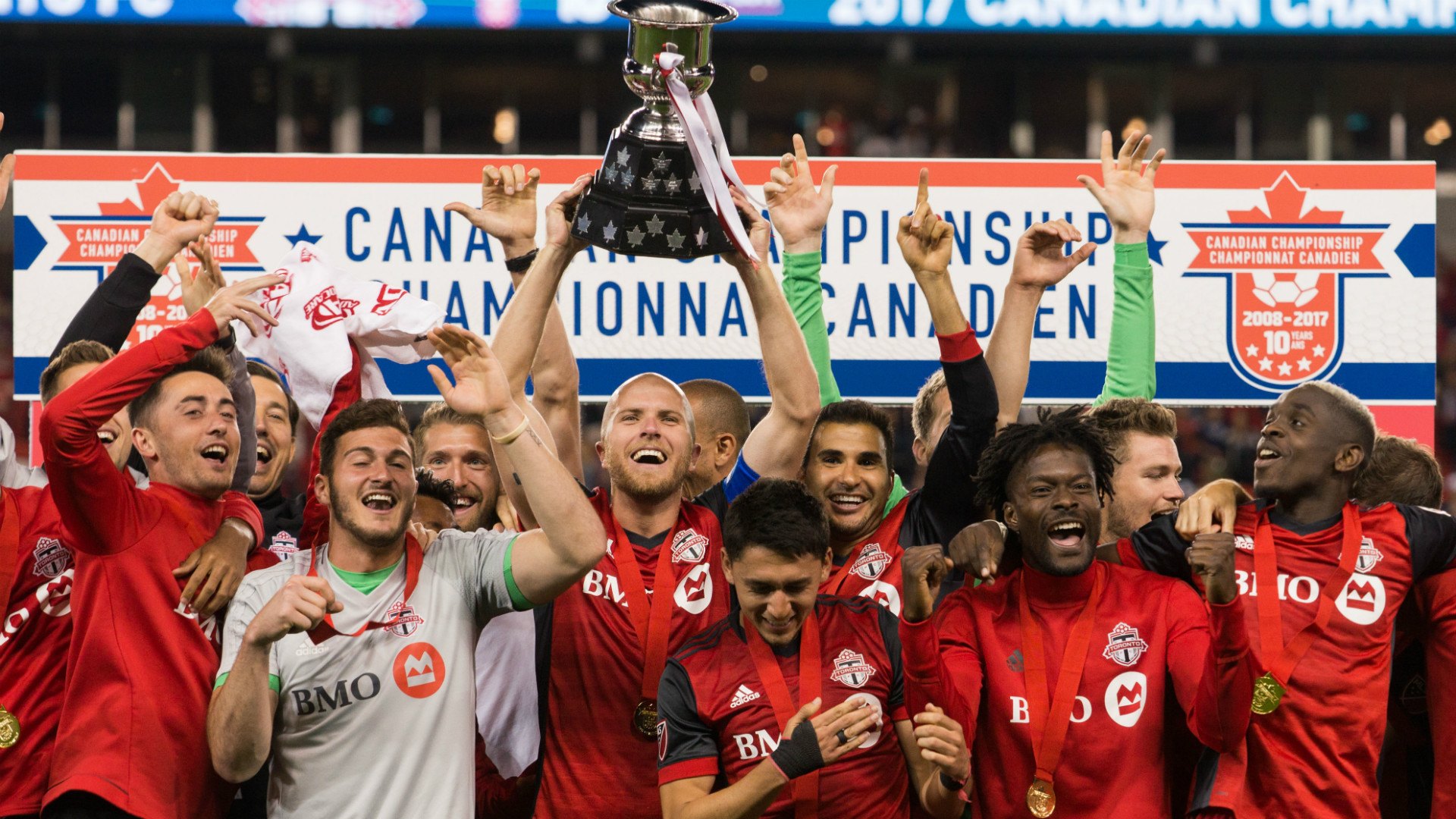 Toronto is coming off of one of the best seasons in MLS history, finishing the regular season with a league best 20-5-9 record on their way to their first ever league title. The team is bringing back most of their key parts, including Michael Bradley, Sebastian Giovinco, and Jozy Altidore, and attacking midfielder Victor Vazquez.
The addition of Vazquez last season gave Toronto a dynamic playmaker, something that helped put the team over the top after their runner-up finish in 2016.
"Victor's given us a really different look," Head Coach Greg Vanney told Sportsnet late last season. "He has an ability to play at a high speed and with ideas that are faster than anyone else."
Returning Champions
The team didn't bring in any new major signings for 2018, though there have been rumors that they might sign Athletic Bilbao midfielder Ager Aktexe. Still, the roster they are returning with appears quite formidable, and oddsmakers appear to agree.
According to Bovada, Toronto FC is a 7/2 favorite to win the 2018 MLS Cup. Those are the best odds of any team in the league, reflecting their position as champions and a perception that nobody else has done enough to surpass them heading into the new season.
But MLS is a league of parity, one where there are no 5,000/1 underdog stories like the one enjoyed by Leicester City in the English Premier League back in 2016. Even the lowest teams on the board – including DC United, Minnesota United, the New England Revolution, and the Philadelphia Union – are only 66/1 shots to surprise pundits and win a title.
Challenged by Atlanta, Seattle
The MLS uses an American-style playoff format, which means that even a dominant team can't be assured of victory. But there are a few other contenders that are given a strong chance to compete with Toronto.
Two rivals in particular stand out from the crowd. First, there's Atlanta United (8/1), a team that became the first expansion franchise to make the playoffs in their debut year in MLS since the Seattle Sounders did so in 2009. They also set an attendance record, averaging 48,200 fans at their home games.
This year, the Five Stripes are looking to go one step further and win their first MLS Cup behind an attacking style that features Designated Players Josef Martinez, Hector Villalba, and Miguel Almiron, along with stout goalkeeping from Brad Guzan, who says that the team wanted more even last year.
"Everyone on the outside talked about how it was a successful year and on some levels it was, of course," Guzan told the Atlanta Journal-Constitution. "But we as a team, as players, knew how good we were and we fell short."
Also in the mix are the Seattle Sounders (8/1), who have made two straight MLS Cup finals and won the championship in 2016. The loss of Jordan Morris to an ACL tear will hurt their campaign, but they have plenty of depth and are still seen by many as the team to beat in the Western Conference.
Other contenders according to the betting odds include the Portland Timbers (9/1) and New York City FC (10/1). The 2018 season kicks off on Saturday, with the MLS Cup final scheduled for December 8.