Well now you did it gamblers, you went and made the oddsmakers mad by betting the Kansas City Chiefs every week and winning. So this Sunday, sportsbooks threw a line up there that will make even the most ardent fan think twice.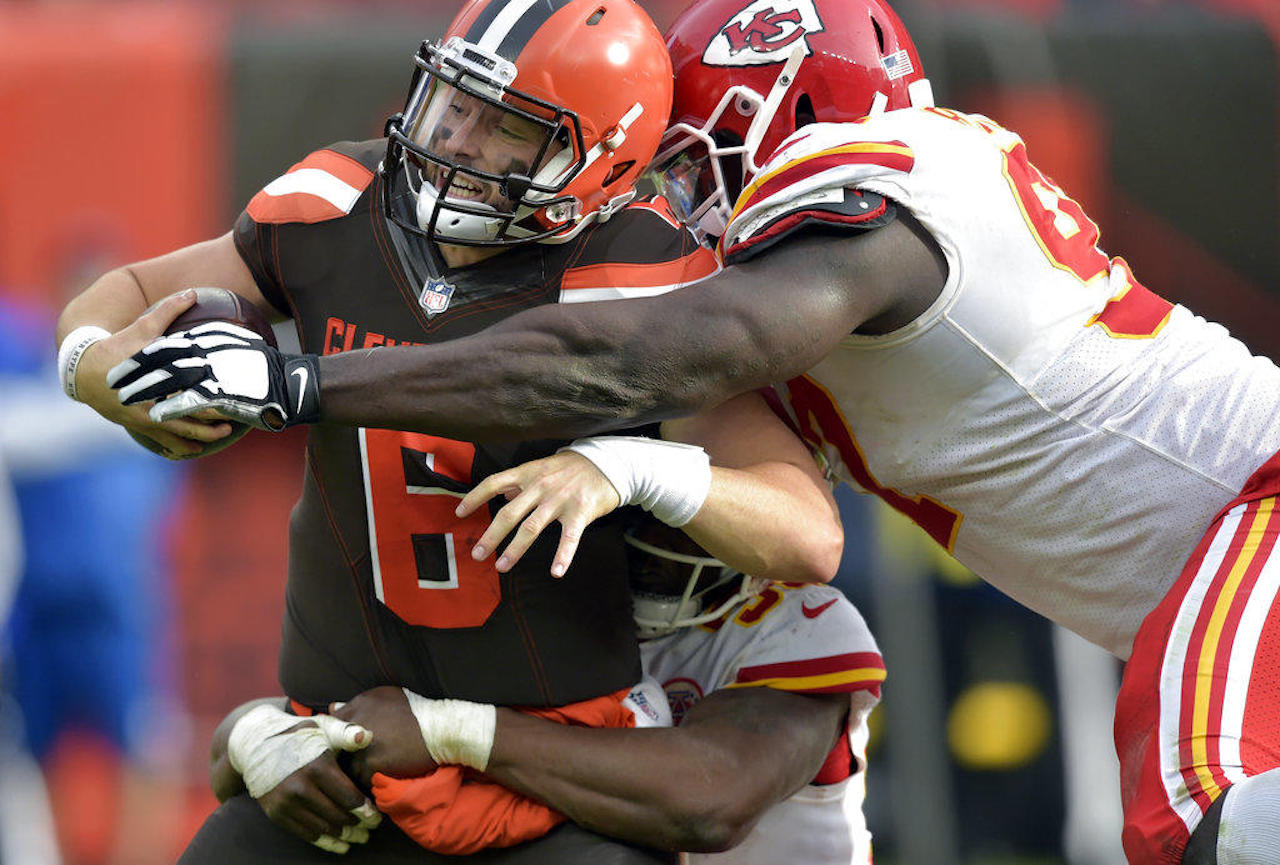 The opening line for the Arizona at Kansas City game was 18.5 points, according to Vegasinsider.com. That represents the largest spread this season, though it has been bet down to 16.5 at most places. The previous high was Week 3 when Buffalo got 16.5 points against Minnesota. The Bill won outright in one of the biggest point-spread upsets in NFL history.
The Chiefs, though, have been a godsend to gamblers. They are 8-1 against the spread, their only loss coming two weeks ago when they missed covering against Denver by two points. They are also a offensive machine, scoring 30 or more points in every game but one.
The Cardinals, who are 2-6, are the exact opposite. The highest point total for them this year has been 28, and they have had games where they have scored zero, six, and 10 points.
Arizona coach Steve Wilks knows his team will be challenged trying to stop quarterback Patrick Mahomes.
"Dynamic in every area, particularly on the offensive side of the ball," Wilks said in his Monday press conference. "Mahomes is playing outstanding – MVP-caliber player right now, all the weapons he has around him. It's just about trying to eliminate the big plays, and that's what they're known for thus far this year is creating big plays over the top and we've got to try to eliminate that."
Coach's Seat Getting Hotter
Though the Cardinals have only two wins so far, it appears Wilks job is safe for now. The oddsmakers have him at 75/1. One coach who might not be so fortunate is Denver's Vance Joseph.
He was a 7/1 pick by BetDSI to be the first coach fired, and even though Cleveland's Hue Jackson at 10/1 won that dubious honor, he still has been mentioned as a candidate for the chopping block.
But Broncos general manager John Elway told a local radio station that they weren't planning on canning Joseph just yet.
"At this point in time, we're going to stay the course," Elway said. "I think there's enough good things that are going on as far as us and the way that we're playing. I'm much more encouraged this year than I was last year."
Veteran Purge Continues in Oakland
After trading linebacker Khalil Mack to the Chicago Bears, and shipping off wide receiver Amari Cooper to Dallas, coach Jon Gruden shed himself of another veteran. The Raiders released defensive end Bruce Irvin, who along with Mack, was supposed to be the cornerstone of their rushing attack.
Irvin played just nine snaps against San Francisco in the Raiders embarrassing 34-3 defeat on Thursday, and was deemed expendable by Gruden.
Cryptic Tweet Sign of Return?
Pittsburgh Steelers running back Le'Veon Bell, who has been a holdout since preseason, and staying in South Florida, sent a mysterious tweet on Monday that said, "Fairwell Miami." Despite the spelling challenged Bell's message, Steeler fans shouldn't read too much into it.
Bell is likely to report to the team, and is likely lost for the rest of the season. He has until next Tuesday to report if he wants to play this year, but it appears he is content remaining off the field. He will see how much he can command on the free agent market next year.