LSU is a 14.5-point underdog when they host No. 1 Alabama on Saturday, and while oddsmakers aren't giving them much of a chance to win, the No. 4 Tigers believe this is the year they break their losing streak against their SEC rival. Of course they have had the same sentiment the last seven years and have been proved wrong every single time.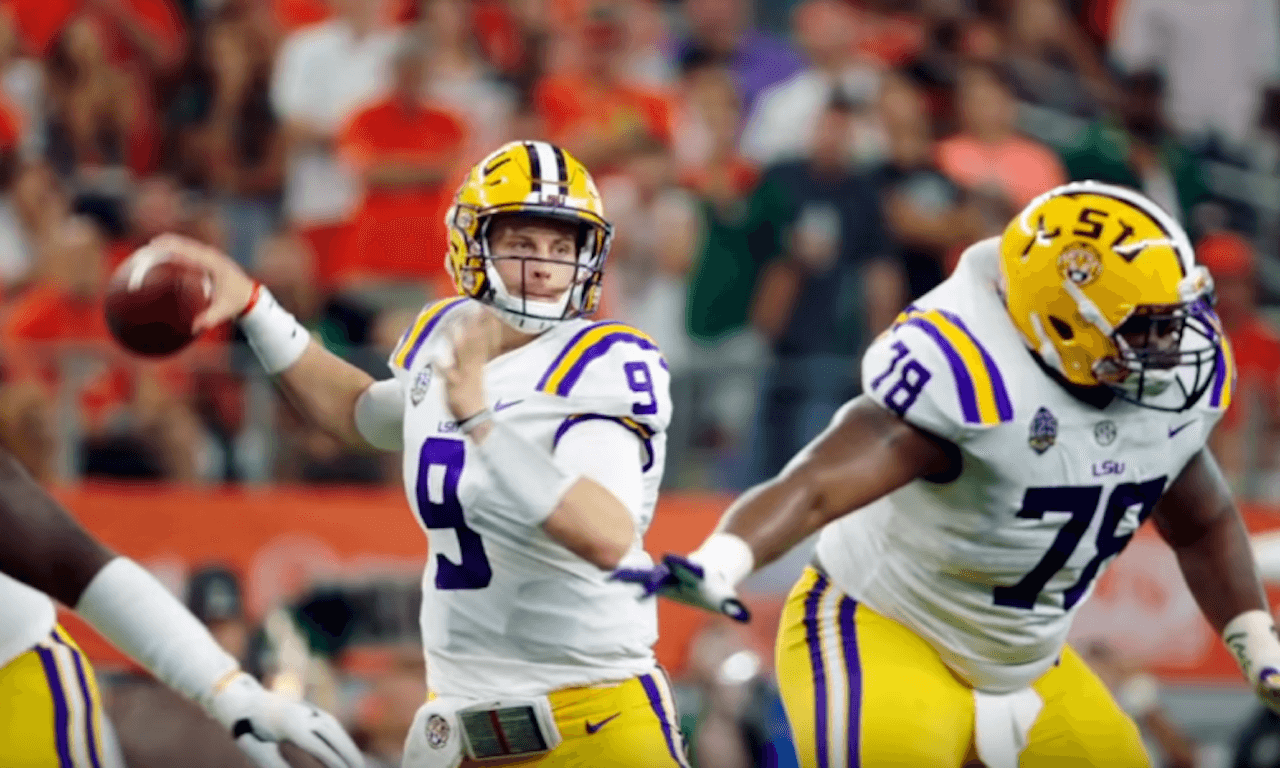 So why is this year different in the minds of LSU players, coaches and fans? It starts with the Tigers head Coach Ed Orgeron. He has put a swagger back in LSU, and said he and his team will be ready to try and accomplish the most improbable upset.
"I don't want to (temper) much once the game starts," Orgeron said. "I want to let them fly. We're going for it with everything we can so once the game starts, the word temperament will not be used with us."
Pressure Relentless
Orgeron was the odds-on favorite before the season began to be the first SEC coach fired. He quickly eased the temperature of his hot seat when he defeated Miami, 33-17, in the season opener.
The only blemish was a road loss against Florida, 27-19, but they came back the following week and destroyed then No. 2 Georgia, 36-16. Still the Baton Rouge native knows that to be successful, he has to compete with the Crimson Tide.
"People stop me everywhere I go, the grocery store, restaurants, you name it," Orgeron said. "They say two things. They say, 'We're behind you, Coach, because you're one of us.' Then they say, 'But you better beat Alabama.'"
Orgeron has faced Alabama twice and lost both times. The first was a 10-0 defeat in 2016, and last year on the road they lost, 24-10.
Will losing again this year make Orgeron expendable? He recognizes the significance of this game.
"I know and you know, heck, everybody knows, how big a deal this game is," Orgeron said. "But where it is really a big deal is out there. For the people of Louisiana, it's a really big deal. The biggest. They know what it feels like to win this game. It wasn't that long ago. They want to feel that again."
Why LSU Can Win
Last year the consensus was that LSU didn't capitalize on a couple of big opportunities that ultimately cost them the game.
"We hit those deep balls and make those plays, we could beat these guys," former receiver Russell Gage said afterward.
Now the job of leading the team will be in the hands, or right arm, of quarterback Joe Burrow. He has won the confidence of his teammates with impressive performances against Miami, Auburn, and Georgia.
"We've got us a damn good quarterback in Joe," defensive end Rashard Lawrence said. "We know he's going to make the throws. He's done it all year."
Orgeron knows that giving Burrow time to throw will be a key to the Tigers' success.
"Well, I do believe that Joe has proved that he can throw the deep ball," Orgeron said. "Again, we're going to have to protect."
If Burrow is feeling any pressure, he isn't showing it.
"I'm not scared of this game," Burrow told the Advocate newspaper. "I don't think any of our guys are scared of this game. This is the reason you play football. This is why you grow up working so hard for moments like this. If you're timid, then don't come out that locker room because we're going to be ready to go."