The cake wasn't even cut at Prince Harry and Meghan Markle's wedding Saturday when UK oddsmakers started listing lines on when the newlyweds will start having children. Several internet sportsbooks are taking action on not only when the royal couple will have children, but also what their possible names might be.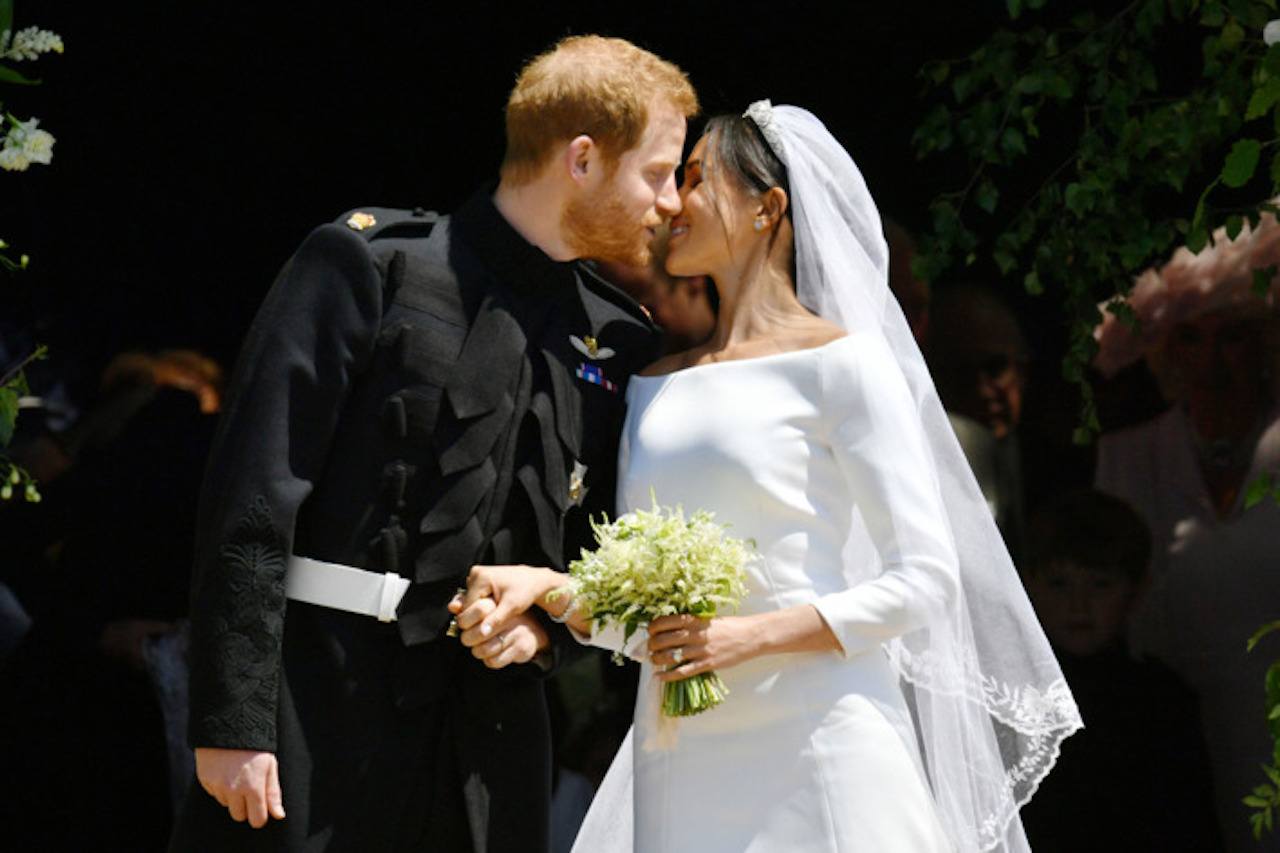 It is not a stretch the couple will start a family as soon as possible. It is definitely a subject on both of their minds. Markle is 36 and they might decide sooner is better than later.
Sportsbook operators definitely think that it is a priority for the two. Paddy Power has set the line at 4/11 for the first child to be born in 2019. They have 2020 or later at 4/1. This year, which would mean Markle is already pregnant, went from 20/1 to 3/1.
Ladbrokes spokesperson Jessica Bridge told the Sun Online that they believe it will happen soon. Ladbrokes has 4/6 odds the couple will announce they are expecting a baby before the end of this year, and 1/5 they will have started their family before the end of 2019.
"It's clear to see how much family means to Harry and Meghan and, should they be lucky enough to have children," Bridge said. "The odds suggest they will be wasting no time in becoming a family of three."
Hints Given About Family
As far back as 2015, Harry talked about how much he would enjoy being a father. He told the Today Show that he was ready to settle down.
"Of course, I'd love to have kids right now, but there's a process that one has to go through," Harry said. "It would be great to have someone else next to me to share the pressure."
When he found Markle and proposed he was more eager than ever to begin a family. He held a press conference after the engagement and reiterated their desire to be parents.
"One step at a time," Prince Harry said, "and hopefully we'll start a family in the near future."
Markle has deferred questions to her husband, but did show her enthusiasm when being shown new baby products in Northern Ireland recently.
"I'm sure at some point we'll need the whole lot," Markle said excitedly.
No Royal Titles for Offspring
Odds for names have started to appear and Paddy Power has four top contenders. Harry, Alice, Arthur and Henry are all posted as 10/1. Victoria, Thomas and 14/1. Naming a girl after his mother, Diana, is 16/1.
Whatever name is chosen the boy or girl will not be given the title of prince or princess. According to rules governing the British Crown, only those born in the royal family succession are given Prince or Princess titles, followed by their first name. They instead are given the designation of Lord or Lady.
Markle also is not given a princess designation. She will be called the Duchess of Sussex, or Her Royal Highness Princess Henry of Wales.
Prince William's wife, Kate Middleton, is also not a princess. She is referred to as the Duchess of Cambridge. Her children do have the special title because they are in line for the throne.