Some fans don't think Cincinnati Bengals offensive coordinator Bill Lazor should have his current job, much less be a candidate for the team's head coaching position. BetOnline.com believes otherwise. They have made Lazor the 2/1 favorite to be the organization's next head coach.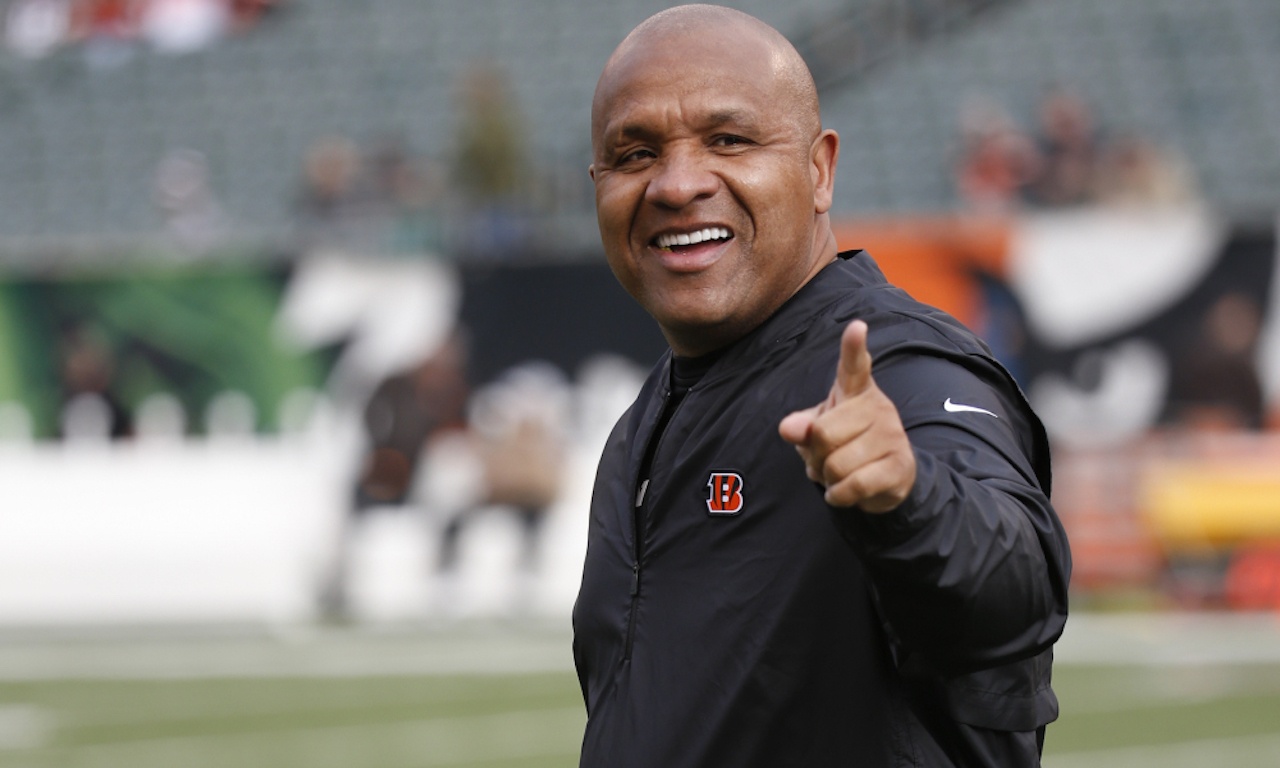 Lazor, 46, has never been a head coach, though he has been an offensive coordinator at three colleges, as well as the Miami Dolphins and Bengals. He was not well received at Miami. He was criticized for having a one-dimensional offense, and not establishing a running game. He lasted two years before he was fired.
At Cincinnati he was hired by Marvin Lewis as a quarterback coach and then promoted to offensive coordinator in September 2017. This season they ranked 26th of 32 teams in total offense. It is widely believed if Lazor doesn't get the head coach job he would not be retained.
Hue Jackson Surprising Frontrunner
That is unless Hue Jackson somehow got the job. Jackson was fired from the Cleveland Browns last year and then was hired by Lewis to help with the offense. He worked with Lazor and is familiar with him and could keep him as the offensive coordinator if Jackson is hired.
Jackson is widely considered one of the worst coaches in NFL history. In three years he compiled a 3-31-1 record, but that hasn't stopped Cincinnati brass from seriously considering him to replace Lewis. He is a 5/2 pick to get the position.
Lewis endorsed Jackson at his press conference after his firing, though the team said Lewis and the Browns came to a mutual agreement.
"I think he's more than qualified," Lewis said. "I think he's been in a couple of difficult situations [in Oakland and Cleveland], and that's tough, and it hasn't broke his way. But I think he's an excellent football coach, he's a great motivator, he's detailed. So I think he deserves an opportunity, if not here, somewhere else."
Handicapping Other Candidates
The Bengals have reportedly interviewed six others for the job. In addition to Jackson and Lazor, the Browns also spoke with another in-house candidate. Special teams coordinator Darrin Simmons, who is at 3/1 to get hired, has been with the Bengals since 2003. Management likes the fact that he is a known quantity, and has mentored several players that have been named to the Pro Bowl. The only downside is he has only been a special teams coach, and the lack of head coaching experience could hurt him.
The most favored person outside the Bengals locker room is former Denver head coach Vance Joseph. He is listed at 7/1. The team has been rumored to like his experience and even though he went 11-21 with the Broncos, has been mentioned as a real possibility.
Surprisingly, the team has stayed away from some of the other high-profile coaches looking for work. They did not interview former Green Bay Packers coach Mike McCarthy, as well as USC's Cliff Kingsbury, who was named Tuesday as Arizona's new coach.