Kyle Busch has an impressive Monster Energy Cup Series record and oddsmakers believe it will continue this year. The Las Vegas resident is the favorite to win the season championship at Bovada at 4/1.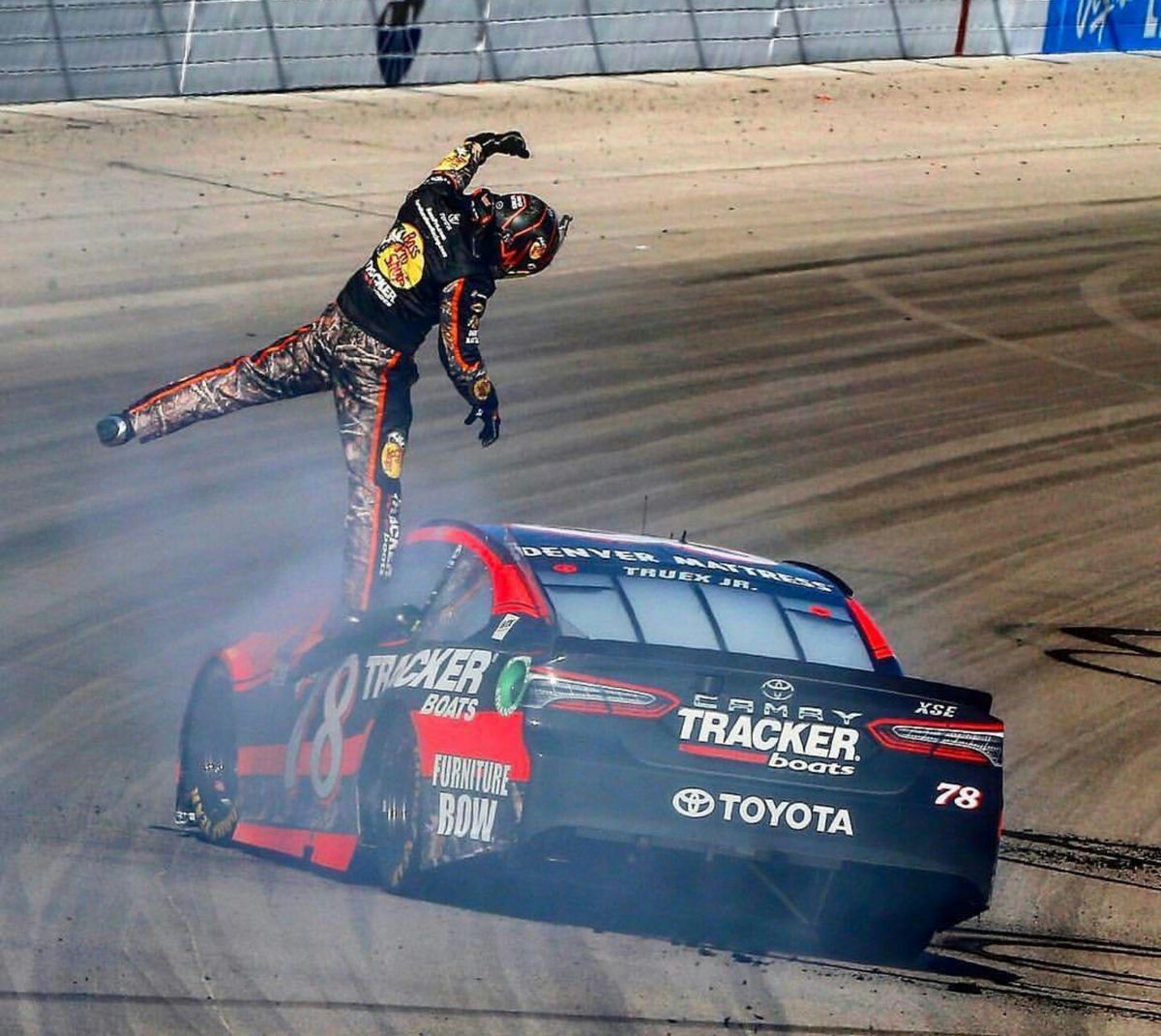 Sportsbook.ag has defending Monster Energy Cup Series champion Martin Truex Jr. at 7/2 with Busch next at 9/2. Kyle Larson is third at 6/1 and Kevin Harvick is fourth at 7/1.
The Westgate LV SuperBook opened Nov. 20 with Busch at 9/2 and Truex Jr.., Larson and Harvick at 5/1. By Jan. 22, though, the four had been clumped together at 5/1.
Handicapping Contenders
Martin Truex Jr.
Despite being the favorite at some sports books it is very difficult to repeat as Cup champion. The last person to do it was Jimmie Johnson in 2010, his fifth straight title. Truex is tough on intermediate tracks with 20-degree banking or less and he won all seven of those races.
Las Vegas adds another race with that type of track so he could capture all eight. If he does, he should pull away for the honor.
Kyle Busch
Last year was a tough pill to swallow as the 32 year old thought he had the title but watched Truex jump ahead of him and win the season-ending award.
"Feels like a letdown, having the opportunity to be able to win that race," he said. "We were right there, we were real close, but wasn't able to get it done."
Busch didn't win until July and will have to capture a checkered flag before that to have a chance.
Kyle Larson
The Chip Ganassi driver held on to the top spot 11 weeks last year, but faltered the last two months of the season.
He won four times last year, though none were at immediate tracks. He has to correct that.
Kevin Harvick
The 42 year old is considered past his prime in NASCAR standards, but the veteran could surprise some people. With two victories last year, though, he has to get more wins to have a shot.
His top 5s have been declining as well. Last year he had 14, while he achieved 17 in 2016 and 23 in 2017. His laps led mark is down as well. He had 1,384 in 2016 and only 850 last year.
Looking at Long Shots
Brad Keselowski
Three victories in 2017 as well as 12 other top 5 finishes should be a good omen for his chances this year. There were doubts about how his Ford car would stack up with the new cars, especially Chevrolet's Camaro ZL1, but Team Penske handled the challenge well.
His versatility at any type of track should serve him well. He was the favorite to win the Daytona 500, but was knocked out when he was involved in a seven-car wreck at Lap 103.
Jimmie Johnson
He is chasing immortality as he is tied with Richard Petty and Dale Earnhardt with seven Cup titles. He is 42 and whispers have circulated about his best days being behind him, especially after a disappointing 2017. Does he have one more championship year left in him?