Inspired by Tiger Woods' first top 15 finish in three years, sportsbooks adjusted their odds on him to win the Masters. After that performance, Woods, who opened at 100/1 for the Masters in October, dropped to 20/1, and now he's at 12/1.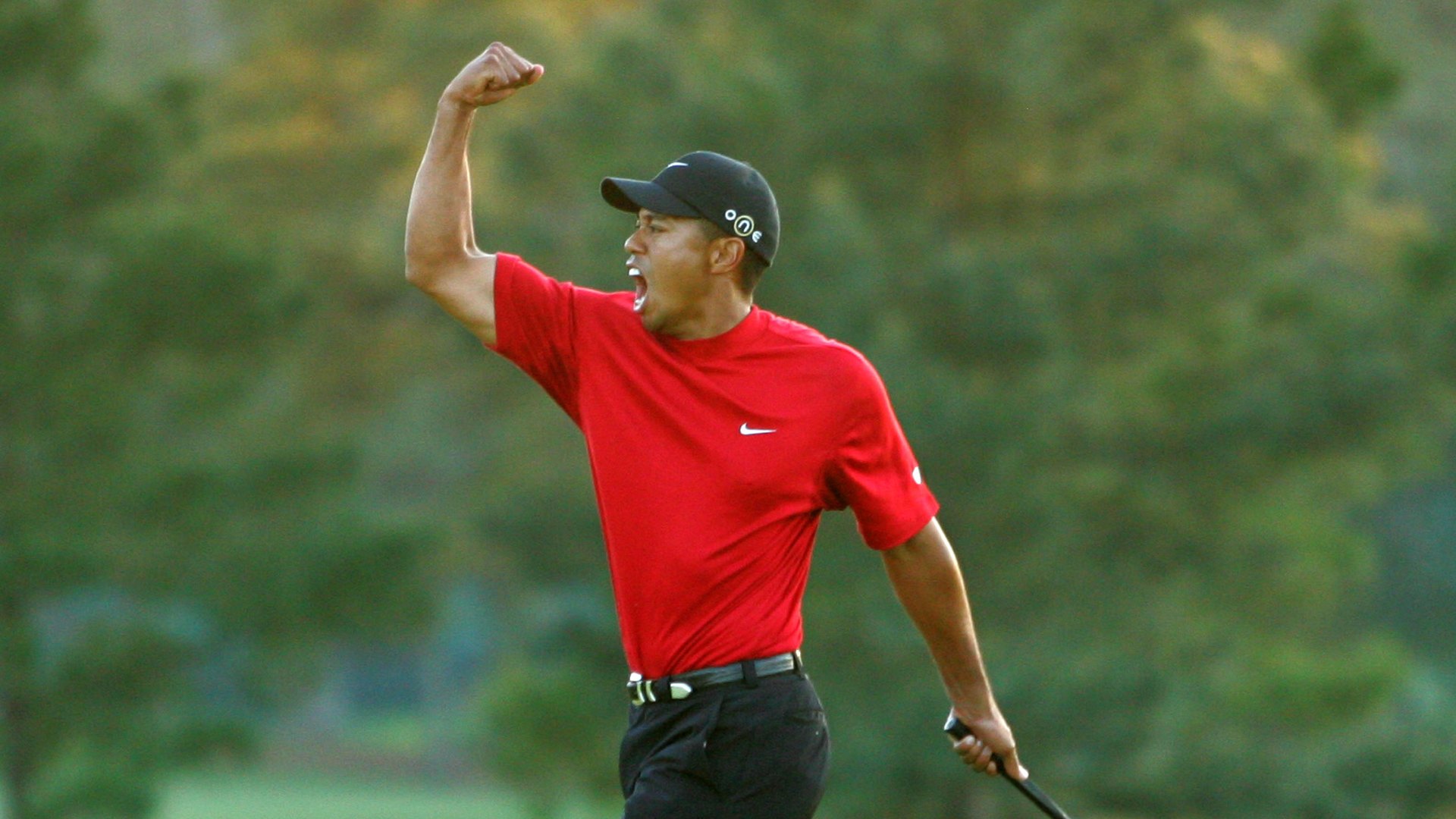 Woods has won the first major championship of the year four times, but has not played since 2015. He is recovering from his fourth back surgery and is expected to tee it up at Augusta National in April.
The last time he played there five years ago he finished tied for 17th. In addition to his four victories there he has nine top 10 finishes. He has had more success at this tournament than any of the other three majors. It was also his first major he won, running away with the event in 1999.
Sportsbook Popularity Contest
The odds for Woods to win are dropping (meaning a smaller payoff) partly due to his general popularity with bettors. One official at BetOnline told OnlineGambling.com that fans flock to the virtual betting window to plunk down money on Woods.
"Tiger Woods is by far the biggest exposure for BetOnline.ag," the official said. "Because of this huge exposure, he is now down to 12/1 to win his first Major since 2008. There are 40 percent more bets on him compared to the next highest bet count – for Rickie Fowler."
Top-ranked golfer Dustin Johnson is the favorite to win the Masters at 7/1. Jordan Spieth is next at 8/1. Rory McIlroy and Justin Thomas are 10/1. At 12/1, Woods is grouped with Jon Rahm and Rickie Fowler.
Rebound in Motion?
Woods began at 100/1 in October to win his fifth Green Jacket, and since then has seen the odds slowly start to improve. He moved to 50/1 when he announced he was returning to competitive golf and entering the limited field Hero World Challenge, a tournament that benefits his charitable foundation.
When he tied for ninth out of 14 golfers, bettors got a little crazy and began to put money down on the 42-year-old. His odds dropped to 15/1. When he played his first event on the West Coast Swing and finished tied for 23rd at the Farmers Insurance Open, optimism was still high, though the line adjusted only slightly to 16/1.
Gamblers were brought back to reality when he missed the cut at the Genesis Open. Suddenly he was moving the wrong direction, both on the course and the betting board. He went to 20/1.
Then he posted rounds 70, 71, 69, 70 and finished 12th at the Honda Classic two weeks ago and all was right with the world again in the eyes of Tiger fans.
Even Woods was encouraged by his performance in Florida and told reporters after his final round that he believed he was close to form.
"The game feels good out there, feels solid," Woods said.
The greatest player in the game, Jack Nicklaus, noticed how well Woods was performing.
"I'm amazed at how well Tiger's playing," he said. "I just think it's fantastic. He's swung very well. He's playing well. It's fantastic."
That was enough for gamblers to hear. They have started backing Woods again and are hoping for a nice payday in April.