With ice and frigid temperatures in the forecast, Oaklawn Park canceled its Presidents' Day weekend card on Wednesday, rescheduling its five stakes for the following weekend.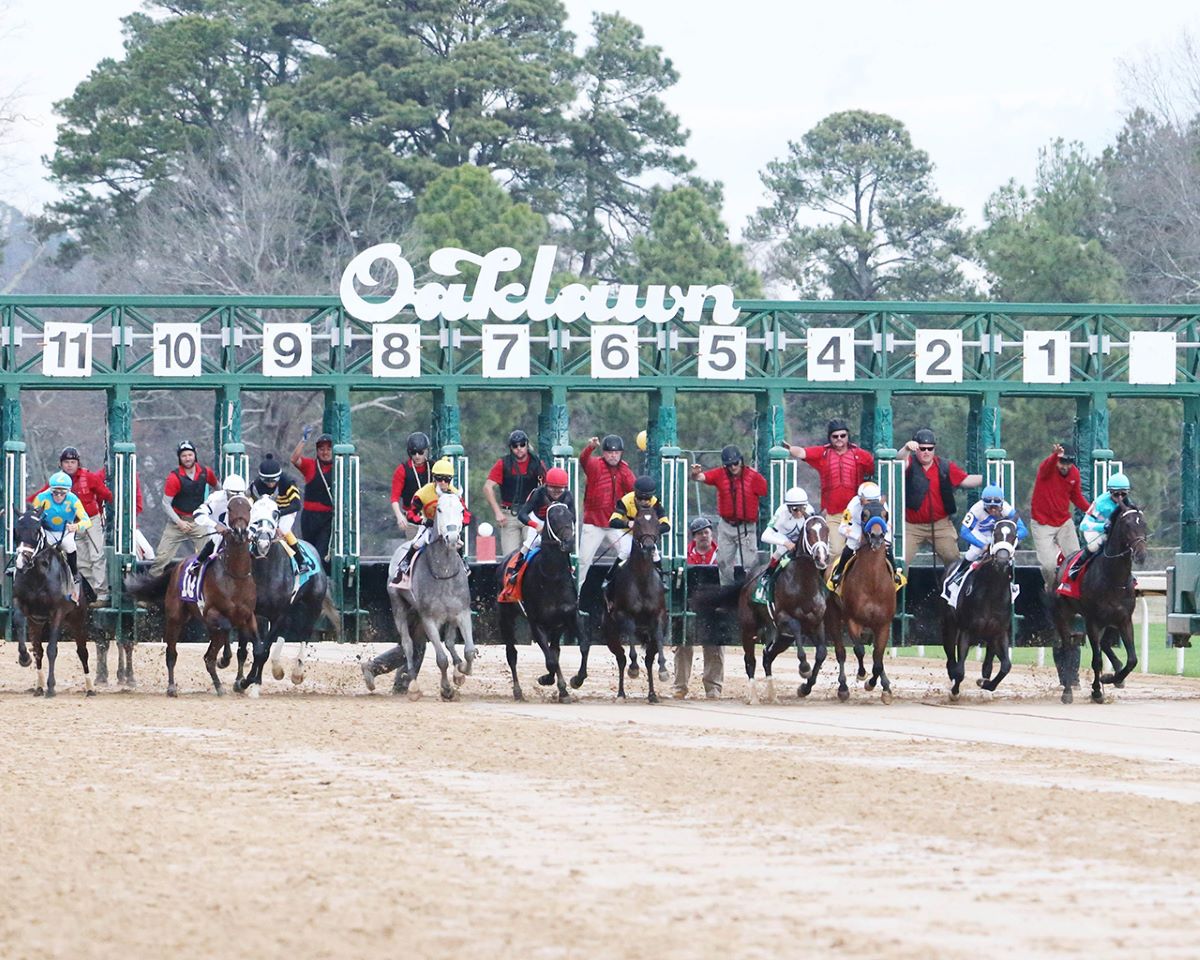 That means horseplayers must wait another five days to see Champion 2-Year-Old Essential Quality make his 3-year-old debut in the Grade 3 $750,000 Southwest Stakes. The same goes for Monomoy Girl opening her 6-year-old campaign in the Grade 3 $250,000 Bayakoa Stakes. Both races were scheduled for this Monday.
Those races, along with the $600,000 Grade 3 Razorback Handicap for older horses, will run on Saturday, Feb. 20. The $150,000 Dixie Belle Stakes and the $150,000 Downthedustyroad Stakes moved to Sunday, Feb. 21.
Saturday's forecast for the Hot Springs, AR, area calls for a high of 30 degrees (F) and a low of 14, with a 23% chance of precipitation. Monday's forecast brings a 40% chance of 1-3 inches of snow, along with a high of 23 and a low of 15.
This Creates a Bigger Weekend of Global Racing
"The weather forecast does not look promising this weekend between the ice and frigid temperatures, so out of consideration for the safety of the horses, our horsemen and fans, we wanted to make this call as soon as possible," Oaklawn General Manager Wayne Smith said in a release. "… Though we are frustrated Mother Nature has thrown us a curveball, our rescheduled stakes will create a spectacular weekend of racing next week."
From a horseplayer and fan standpoint, it creates a spectacular weekend of racing – on different ends of the globe. There's Essential Quality tangling with Jackie's Warrior and Keepmeinmind in the Southwest. There's Monomoy Girl in the Bayakoa. And there's Wells Bayou and Owendale in the Razorback – all at Oaklawn.
On top of that, the $20 million Saudi Cup and its rich stakes undercard is scheduled to run on Feb. 20 at King Abdulaziz Race Course in Riyadh.
Oaklawn Weather Delay Creates Cox Conundrum
Brad Cox trains a good portion of this weekend's stakes stars, including Essential Quality, Monomoy Girl, Wells Bayou, and Owendale. He could re-route Wells Bayou back to his Fair Grounds base in Louisiana for Saturday's Grade 3 Mineshaft Stakes. He's entered in both races. Should that happen, it would set up a tantalizing race between two promising 2020 Derby horses forced off the trail by injuries, undefeated Maxfield and Wells Bayou.
Cox was still sifting through options as of Wednesday afternoon. Meanwhile, Keepmeinmind trainer Robertino Diodoro said he will stay put and run the Southwest Stakes. He had the Kentucky Jockey Club winner entered in Saturday's Risen Star at Fair Grounds as a fall-back.
But Diodoro told Oaklawn's Jennifer Hoyt he "felt better running him out of his own stall."
Oaklawn officials said they expect to run the Thursday and Friday cards as scheduled. The track opens up entries for the Saturday, Feb. 20 card this Sunday. The rescheduled races give Oaklawn an 11-race card next Saturday, and 10 races next Sunday. The Oaklawn casino and simulcast room remain open.