Now that the New York Racing Association has set a new date for the Belmont Stakes and a new schedule for its Belmont Park spring/summer meet, the organization moved to creating new entry rule requirements and safety regulations.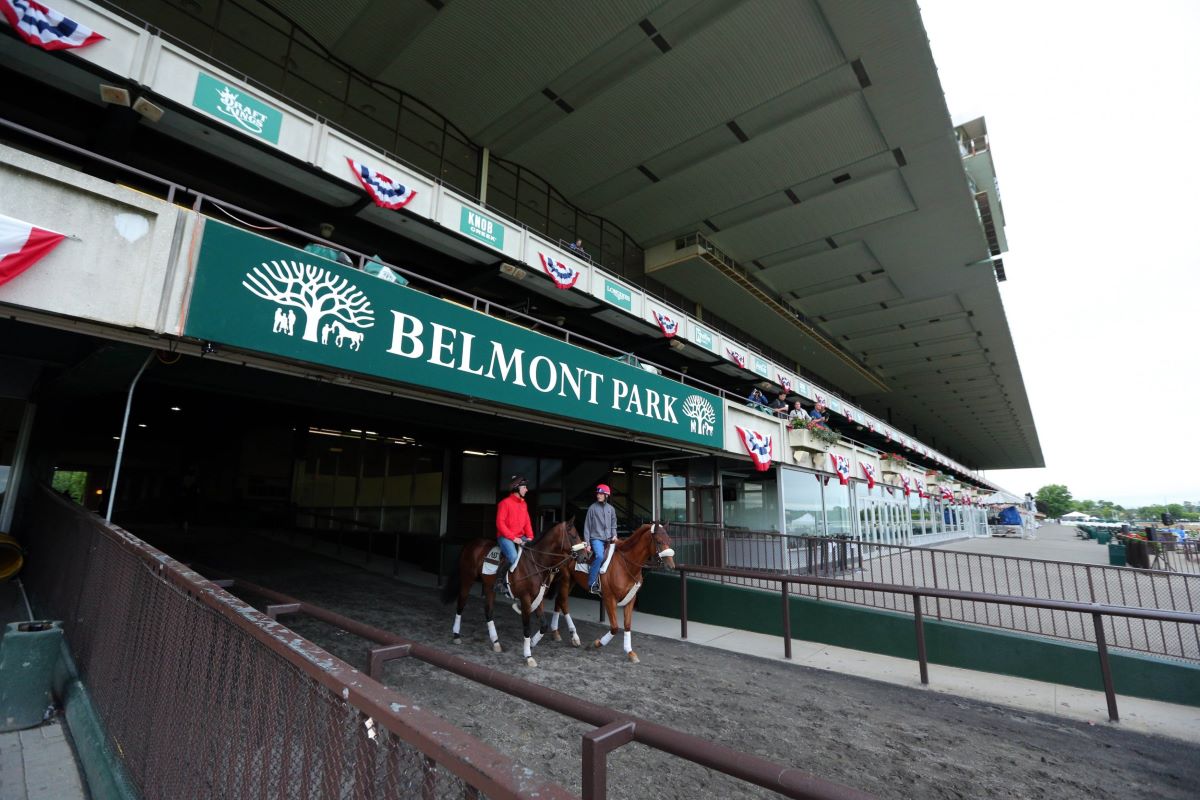 The organization announced in a release several new entry rule changes that will affect many of the stakes races for older horses. The new rules are designed to ensure fair representation in entries due to the lengthy layoff caused by the COVID-19 pandemic.
The 25-day Belmont meet begins June 3 and promises a stakes race every day over the course of the meet. The flagship event of the meet, the 152nd Belmont Stakes, will run on June 20.
The NYRA instituted new eligibility rules addressing horses coming off extended layoffs or horses making their career debut at age 4. The latter shouldn't affect stakes-caliber horses.
Lengthy Layoffs Require Vet Attention
The new rules mandate that horses coming off layoffs longer than 180 days, but less than 365 days, must enter the NYRA Veterinarians' List. That requires an examination by NYRA's veterinarian prior to racing.
The NYRA Veterinarians' List chronicles all of the horses who are recovering from injury or illness. Those horses may not race while on the list, and require a vet's approval for removal.
Horses who haven't raced in a year must also join the Veterinarian's List, and must satisfy the same requirements for removal from that list as horses designated as "unsound." If they are cleared, they have 60 days to register a start, or they will rejoin the list.
NYRA Calls Attention to Older Rookies' Needs
Horses making their first start after Feb. 1 of their 4-year-old year will automatically join the Veterinarians' List and must satisfy the same requirements for removal as horses designated as "unsound." They too will have 60 days to start. Otherwise, it's back to the list and back to the barn.
The NYRA incorporated a new waiver claiming option. Owners/trainers may declare a horse exempt for claiming in a claiming race if it meets four criteria:
The horse hasn't started since March 16, 2020.
The horse enters a race with a claiming price equal to or greater than the price it last started for (the horse must have started in a claiming race in its previous start to qualify).
Failure to declare the horse exempt at the time of entry may not be remedied.
The waiver rule only applies to the horse's first start following each layoff.