The New York Rangers defeated the Washington Capitals 6-5 in overtime thanks to a game-winning goal by Mika Zibanejad, who scored five (5) total goals in the win at Madison Square Garden.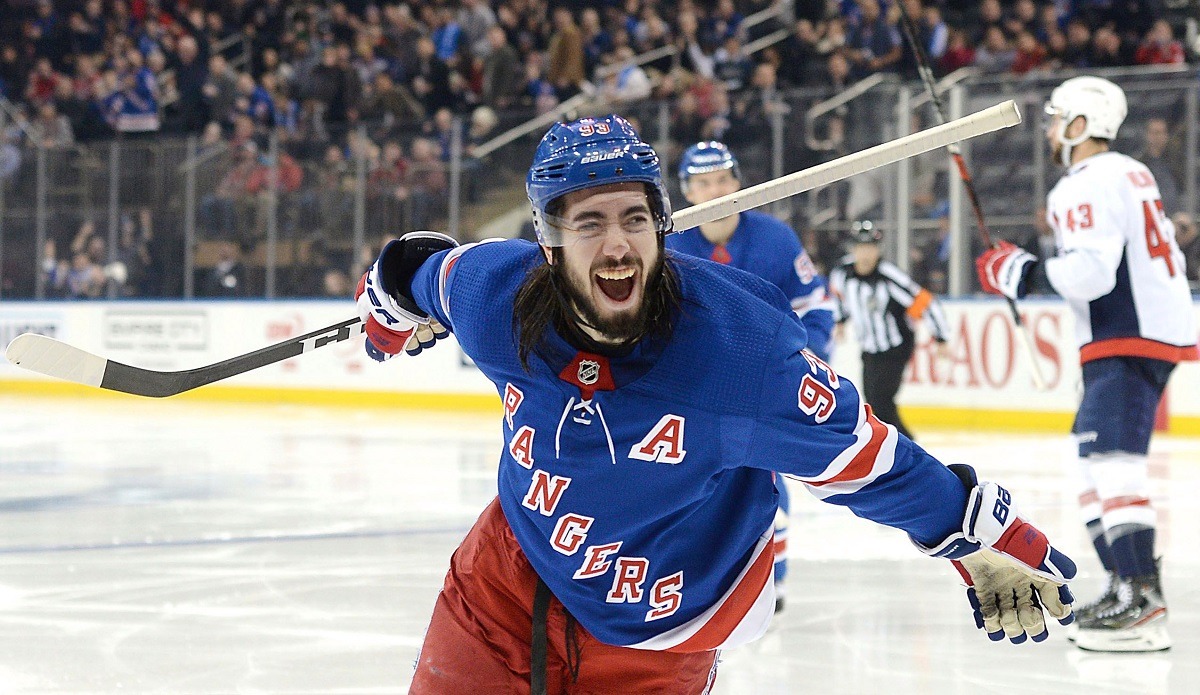 Zibanejad became the first player to score five goals in a game since Patrick Laine tallied five goals in 2018. In addition, he became only the second player in NHL history to tally a fifth goal in overtime.
Zibanejad is the third member of the Rangers to score five goals in a game along with Don Murdoch and Mark Pavelich, who was also a member of the 1980 US hockey team that upset the Russians in the 1980 Olympics.
Zibanejad came into the Caps game with 33 goals. By the end of the night, he had 38.
"The puck followed me today," said Zibanejad. "You look at the goals and it's unbelievable plays being made. I was at the right spot at the right time."
"He gets the hat trick and just doesn't stop," said Rangers head coach Dan Quinn.
Zibanejad scored his first goal midway through the first period on a power play. He scored a second one in the second period during a back-and-forth game with the Caps.
Zibanejad secured a hat trick with his third goal 12 seconds into the third period. With less than two minutes remaining in regulation, he scored a go-ahead, power-play goal for his fourth of the night. With 43 seconds remaining, Alex Ovechkin scored a goal to send the game into overtime, 5-5.
It didn't take long before Zibanejad won the game with his fifth goal, just 33 seconds into overtime.
"Zibby five goals? Yeah, that's sick!" said teammate Adam Fox, who assisted on one goal.
Blueshirts on the Bubble
The Rangers ended a three-game losing streak, which followed up a surge that put them into playoff contention. The Rangers seek one of two wild-card spots in the Eastern Conference.
"We don't stop. You just have to keep going," said Zibanejad. "We were on a good streak before. It wasn't a fluke."
With 76 points, the Rangers are currently on the bubble and two points behind the New York Islanders. The streaky Islanders dropped five games in a row. Only 15 games remain in the season, and the Rangers don't have any games to waste.
The Carolina Hurricanes (75 points) and Florida Panthers (74 points) are also in the thick of the playoff hunt, but both teams are riding four-game losing streaks.
According to the Mirage Casino in Las Vegas, the NY Rangers are 40/1 odds to win the 2020 Stanley Cup.