After a sloppy opening game win over Louisville (35-17), Notre Dame can look forward to a tough schedule that might get them back to the College Football Playoff. Last year the Irish went 12-0 in the regular season before getting crushed by Clemson (30-3) in the Cotton Bowl playoff semifinal.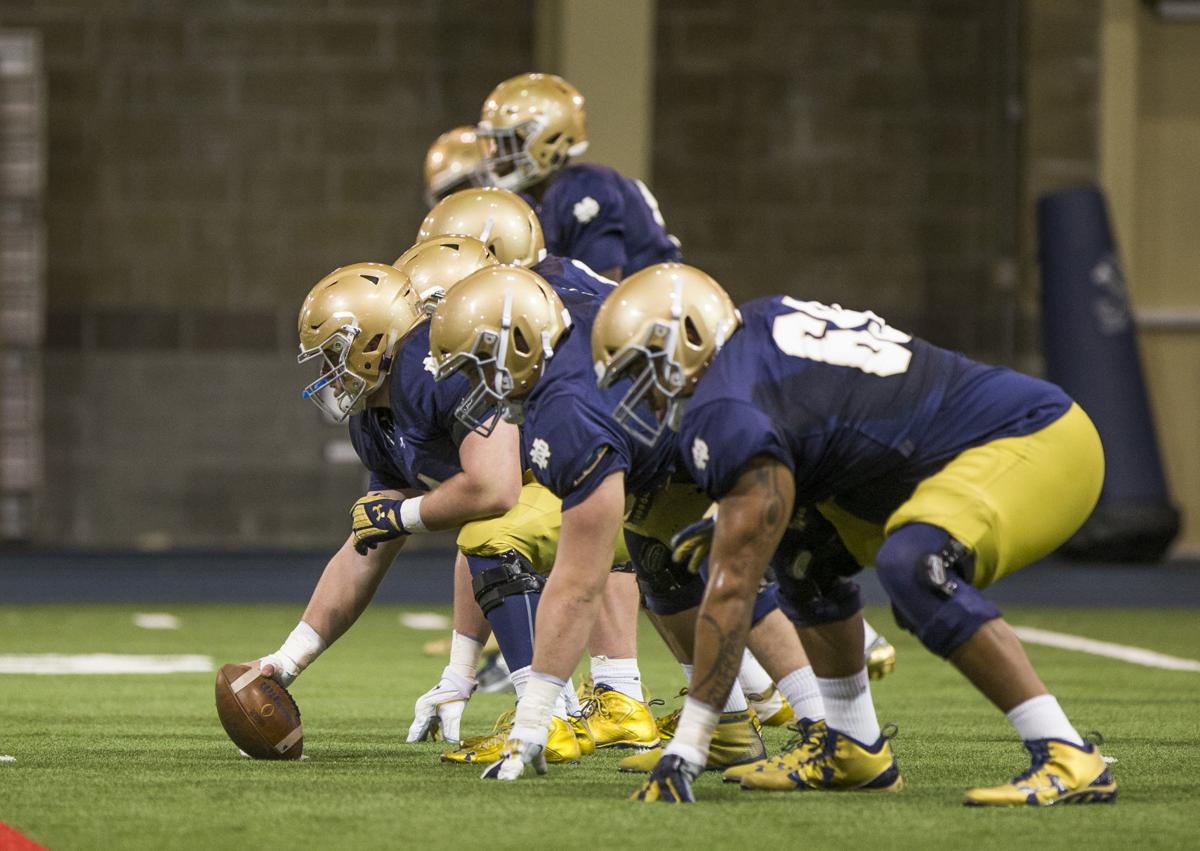 There is more to getting to the College Football Playoff than just winning. You have to play a tough even schedule. Notre Dame has put together just such a line-up for the remainder of this season.
Notre Dame Football Schedule 2019
| | | |
| --- | --- | --- |
| Date | Opponent | Location |
| Sept. 2 | at Louisville | Louisville, Ky. |
| Sept. 7 | Bye | Off |
| Sept. 14 |  New Mexico | South Bend, In. |
| Sept. 21 |  #3 Georgia | Athens, GA. |
| Sept. 28 |  Virginia | South Bend, In. |
| Oct. 5 | Bowling Green | South Bend, In. |
| Oct. 12 | USC | South Bend, In. |
| Oct. 19 | Bye | Off |
| Oct. 26 | #7 Michigan | Ann Arbor, Mi. |
| Nov. 2 | Virginia Tech | South Bend. In. |
| Nov. 9 | at Duke | Durham, N.C. |
| Nov. 16 | Navy | South Bend, In. |
| Nov. 23 | Boston College | South Bend, In. |
| Nov. 30 | #23 Stanford | Stanford, Ca. |
After a bye week, Notre Dame gets one more tune-up game against New Mexico. But then, spaced evenly through the rest of the year are three monster opponents, all on the road. For the Fighting Irish to get back to the Championship series, they had better become a very good road team. They are going to need to improve on their opening night performance on the road at Louisville.
#3 Georgia, #7 Michigan, #21 Stanford
Week #4: (Sept. 21) The first test of the year takes Notre Dame to Athens, Georgia to meet #3 ranked Georgia. This game will likely determine which of these two teams will contend for the national title. While a one-loss team has made it to the Championship Series in the past. The Notre Dame schedule doesn't leave room for an early season stumble.
Week #7: For years the USC-Notre Dame was one of the crucial games of any college football season. The rivalry game has been played every year from 1926 to the present with the exception of three seasons, 1943-1945, during the World War II years. Even with USC football program having some off years, this could be the sleeper game that could knock Notre Dame out of playoff contention.
Week #9: After a second bye week, the Fighting Irish travel to the Big House in Ann Arbor on Oct. 26. If Michigan has survived its own tough early season schedule this could be a match-up of two top ten teams. Such a mid-season win can vault a team into the top four for a playoff berth. The Irish have lost their last four games in Ann Arbor and haven't won there since 2005.
Week #14: Following games against Virginia Tech, Duke, Navy and Boston College, Notre Dame finishes the regular season with a final tough road game against Stanford.
In a post-game interview after the Louisville win, Irish quarterback Ian Book acknowledged how the team is preparing for the season. "We talked about this whole entire year we want to be road warriors, and this is the first one, so it feels good to walk away from this 1-0. We have a lot of other road games, and this is the first step."
ESPN Power Index
ESPN gives Notre Dame a 2.9% chance to go undefeated this season. That means all the way to a College Playoff Championship victory. But first the Irish will have to fight through their very tough regular season road schedule. Of all the teams in contention, Notre Dame might be the one most in need of some road juju.