At this point it would be easier to say who wants to play for Team USA Basketball than who doesn't. On Wednesday, Cleveland Cavalier's forward Kevin Love became the ninth player to announce he won't be playing for the United States at this summer's World Cup in China.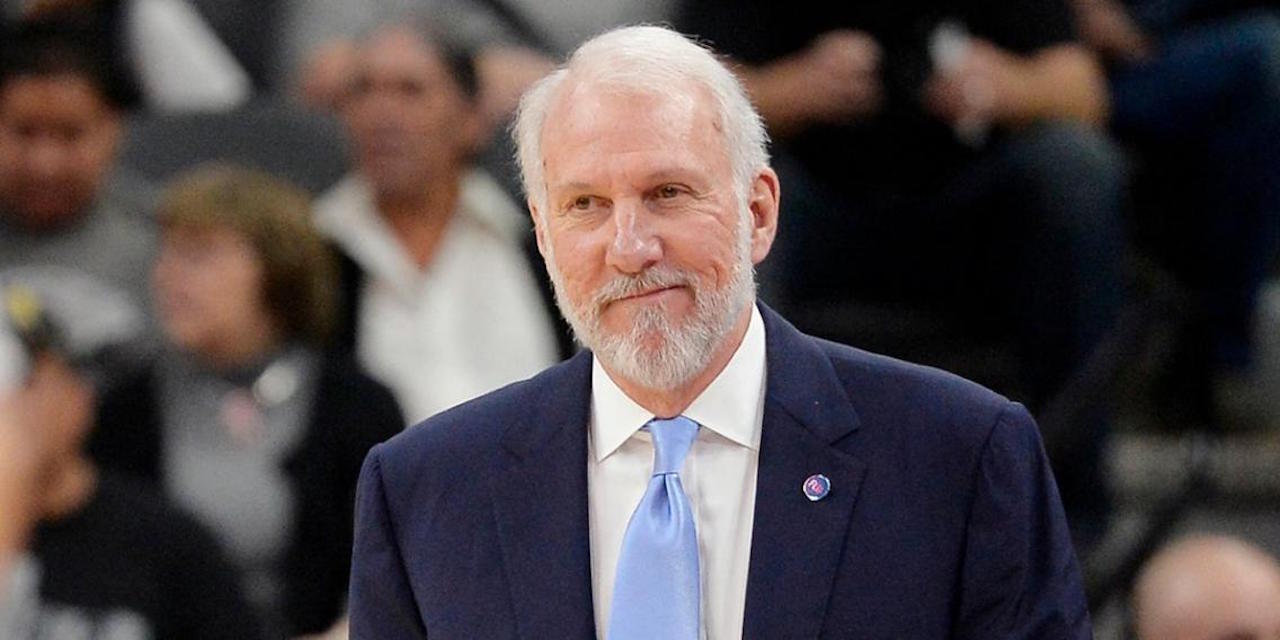 Love told The Athletic he called Team USA coach Gregg Popovich on Wednesday. A reason for Love's decision was not given. Popovich said even before Love's news that he was ready to coach this team.
"I am excited about getting to training camp in August and working with all of the players that have been selected to attend the USA National Team training camp in Las Vegas," Popovich said. "We've got an excellent cross-section of veteran USA Basketball and NBA players, as well as some exciting younger players who possess amazing versatility.
The World Cup is a competition that is held every four years by Fédération Internationale de Basketball (FIBA). The competition is slated  for Sept. 1-15, and Team USA will spend a week in Australia playing exhibition games before going to China. The team is still an overwhelming -300 favorite to win the completion. Serbia is next at +225, while Spain is the third choice at +2000.
Various Reasons for Defections
Love joins Lakers' Anthony Davis, Rockets' James Harden, Wizards' Bradley Beal, Blazers' Damian Lillard and C.J. McCollum, Spurs' DeMar DeRozan, Rockets' Eric Gordon, and 76ers' Tobias Harris as skipping the tournament.
NBA superstars LeBron James, Steph Curry, Kawhi Leonard, Russell Westbrook, and, Blake Griffin had told Team USA months ago that they wouldn't be participating.
The reasons for the recent withdrawals vary. Davis, who joined the Lakers as a free agent, said he wanted "to prepare for a championship run" with his new team.
Harden, who is reunited with Oklahoma City Thunder teammate Westbrook, told the Houston Chronicle he wanted to prepare for the season.
"I'm excited," Harden said. "It's a new chapter, but I know he's excited. He's been in Oklahoma City for 11 years so it's a new chapter for him. We welcome him with open arms. It's going to work."
Beal had a personal reason for not wanting to play. He is expecting the birth of his child in late August/early September.
Hidden Reason for Skipping
The NBA basketball season ends in May or June, depending on how far a team goes in the playoffs. World Cup preparation begins in August, and the final is scheduled for Sept. 15. That leaves about a month before NBA training camp starts. The break is short, and the season long, so many players desire a little more time to rest.
Another possible reason for not wanting to play is the risk of injury. Paul George was participating in a scrimmage for Team USA in 2018 in Las Vegas when he suffered a compound fracture of both bones in his lower right leg. He didn't return to the Pacers until April.
Popovich will have a roster that doesn't have much marquee talent. There are currently 16 players, including Harrison Barnes, Kemba Walker, Kyle Lowry, and Andre Drummond.
The roster will be cut to 12, and Popovich said forming his team won't be easy.
"I'm appreciative of commitment that our National Team players continue to make, and the eagerness of the new players to become involved," Popovich said. "Selecting a 12-man team will be extremely difficult. But I look forward to working with all of the players, representing the United States and doing so in a manner that all Americans will hopefully rally behind."