Even though the Northwestern Wildcats are 1-8 and stuck in last place in the Big Ten West basement, bookmakers released a big point spread when Northwestern opened as a 40-point favorite over the hapless, one-win, University of Massachusetts Minutemen (1-9). UMass is in the discussion for the worst team in college football and, if Northwestern loses this game, the Wildcats should also be considered as well.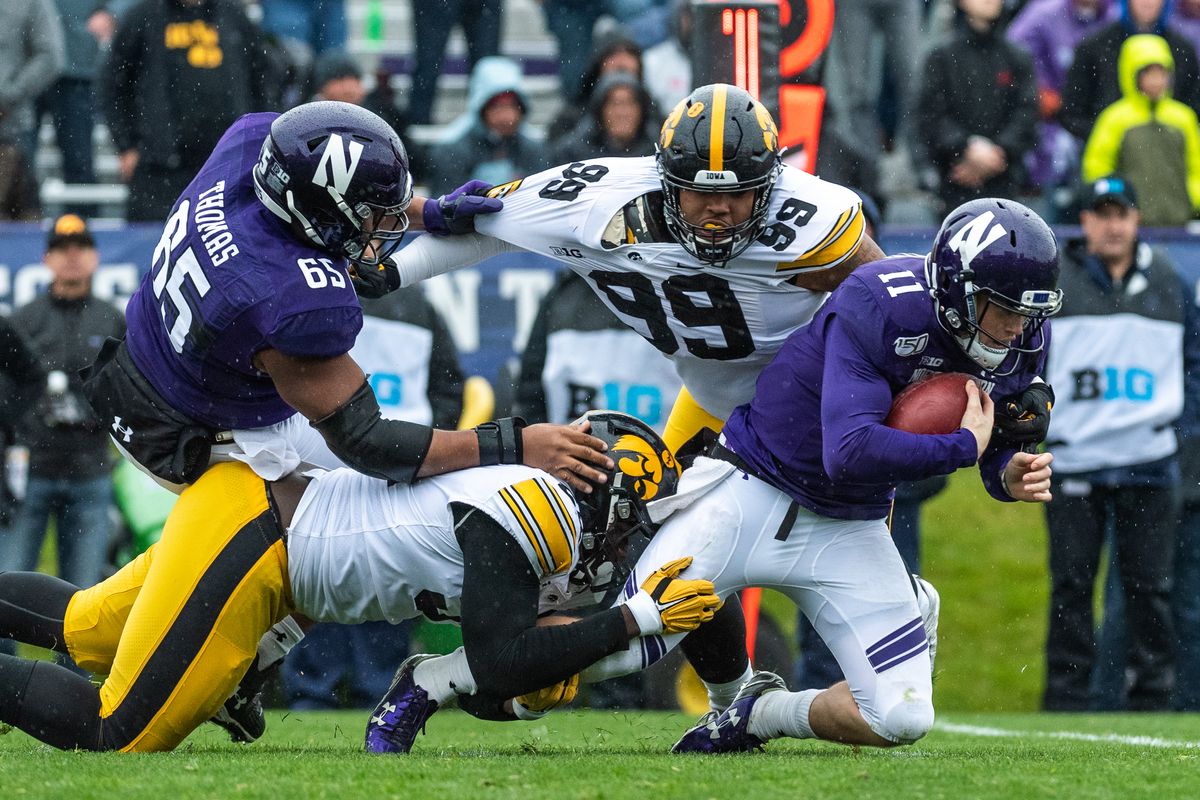 Northwestern is eyeing their second win of the football season after losing a close conference game to Purdue (4-6) last week. Northwestern blew a 14-0 lead, and lost 24-22 on a last-second field goal from Purdue.
UMass Minutemen (1-9) at Northwestern Wildcats (1-8)
Kickoff: 9:00am PT
Location: Ryan Field, Evanston, IL
Point Spread: NW -39
Over/Under: 56.5
If it weren't for UNLV, the Wildcats would be winless this season — a huge drop off, considering Northwestern won the Big Ten West last season, and faced Michigan in the Big Ten Championship game.
Northwestern clearly has an easy opponent with UMass. If the Wildcats lose this game, where they're favored by 5.5 touchdowns, then Northwestern should give up their spot in the Big Ten and join the MAC.
Terrible and Predictable NW Offense
Northwestern is back to being a bad football team. Head coach Pat Fitzgerald always inspires his team to overachieve defensively against their far superior Big Ten opponents, but they've been atrocious on offense.
Only the winless Akron Zips (10.2 points per game) boast a worse offense than Northwestern's 11.1 ppg. In comparison, Ohio State leads the nation, scoring 51 points per game. Northwestern scored 100 points in total all season.
Things have gotten so far out of hand in Evanston that fans and alumni have been calling for offensive coordinator Mick McCall's head since the start of the season. A mock Twitter account sprang up, and there's even a petition on Change.org to fire McCall. Everyone is frustrated with McCall's boring and predictable play calling that relies on antiquated running plays.
Then again, the passing game blows. Northwestern boasts the sixth-worst passing game in the country, averaging 130.9 yards per game. If they weren't included with the three service academies (Navy, Army, and Air Force) that emphasize the running game, Northwestern would be third-worst in the FCS.
Northwestern's offense exploded against Purdue with 22 points. They had averaged 2 ppg in their previous three games in which they were shutout once, and scored a mere six points on two field goals.
Even with a terrible offense, oddsmakers in Las Vegas have faith that a Big Ten team will crush an independent team. Bookies opened the Northwestern game with a point spread at -40, and its since moved to -39.
UMass Lucky They're Not 0-10
UMass holds a 1-9 record in college football this season, with a lone victory against the Akron Zips. The Zips are in the discussion for worst team in the NCAA, along with winless Rice and New Mexico State.
UMass averages 23 points per game, which isn't too shabby. However, their horrendous defense allows 53.1 points per game. That's the worst defense in the FBS by 11 points.
In three of their last four games, UMass' Swiss cheese defense allowed no less than 63-points three different times. They allowed 69 points against Louisiana Tech last month. UConn put up 56 on them three weeks ago in a defensive struggle. In the last two games, the Minutemen allowed 63 points against both Liberty and Army.
Army destroyed UMass 63-7 in a rout that started from the opening drive. Army won a much-needed slump buster, which is exactly what the doctor ordered for Fitzgerald and Northwestern.
At least UMass gets a slight breather against a Northwestern team that has the second-worst college football offense in America.