Hubert Davis, a former UNC player and assistant coach, will replace Roy Williams as the head coach of the North Carolina Tar Heels.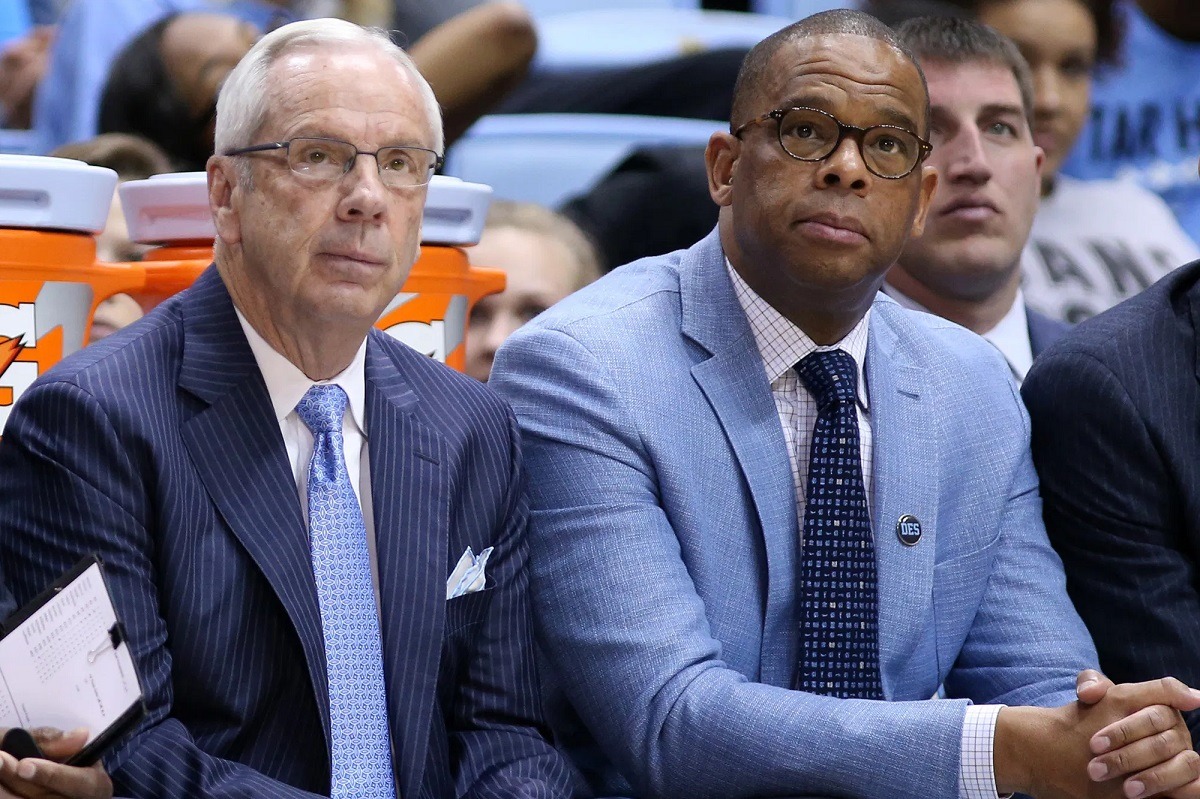 Williams, who won his 900th game just before the season ended, abruptly and unexpectedly retired last week. The move shocked UNC fans and sent shockwaves through the college basketball world. Williams retired with a career record of 903-264 and three national championships with the Tar Heels.
North Carolina struggled over the past two seasons while trying to cope with the one-and-done era of superstar recruits. If a blue-chip program didn't pursue those stars, it was left behind other programs. But the downside to one-and-done players is that you need a continuous pipeline of single-year recruits (e.g., Kentucky) in order to stay competitive.
Davis era begins at UNC
Davis is a former UNC star player who also spent time in the NBA with the New York Knicks. After his pro career fizzled out as a journeyman backup shooting guard, Williams invited Davis to join his staff as an assistant in 2012.
"I am honored and humbled to be given the opportunity to lead this program," said Davis. "I would not be here without Coach Dean Smith, Coach Bill Guthridge, and Coach Roy Williams. They taught me so much and I'm eager to walk their path in my shoes and with my personality."
Davis has big shoes to fill at UNC. Williams cut his teeth as an assistant under Dean Smith. Williams came into his own as a head coach of the Kansas Jayhawks in the 1990s with four Final Four appearances. Six years after Smith retired, Williams returned to Chapel Hill and won three NCAA college basketball championships in 2005, 2009, and 2017. Williams guided UNC to five appearances in the Final Four.
"I love this University," said Davis. "Played here, earned my degree here, fell in love with my wife here, got married here, moved here after I retired from the NBA, and have raised my family here. I am proud to lead this team, and I can't wait for all that comes next."
Davis becomes only the sixth head coach to roam the sidelines at North Carolina since 1952. In addition, Davis also becomes the first African-American head coach in UNC history.
UNC coaching tree: Frank McGuire and Dean Smith
Under legendary coach Frank McGuire, North Carolina won March Madness in 1957. Dean Smith took over in 1961 during an era in which UCLA dominated college basketball. His innovative four corners offense help UNC close out games in the second half, which inevitably led to the NCAA installing a shot clock.
In 1982, with a lanky freshman by the name of Michael Jordan on the roster, Smith guided North Carolina to a March Madness victory. Smith and North Carolina waited until 1993 before they had another chance to cut down the nets again. Smith retired four years later.
Long-time assistant Bill Guthridge took over for Smith for three seasons. Matt Doherty, who won a championship with the 1982 UNC team, took over for three disappointing seasons.
---
North Carolina Head Coaches (Since 1952)
| | | | |
| --- | --- | --- | --- |
| | Years | Record | Titles |
| Frank McGuire | 1952-1961 | 164-58 | 1 |
| Dean Smith | 1961-1997 | 879-254 | 2 |
| Bill Guthridge | 1997-2000 | 80-28 | 0 |
| Matt Doherty | 2000-2003 | 53-43 | 0 |
| Roy Williams | 2003-2021 | 485-163 | 3 |
---
In 2003, Williams finally made the decision to return to his Carolina roots, where he spent a decade as an assistant coach before accepting the Kansas job in 1988. In just his second season as UNC's head coach, Williams won March Madness in 2005.
Davis excelled as a player under Smith between 1988 and 1992, so he can teach the next generation of Tar Heels the Carolina way. The New York Knicks selected Davis with the #20 pick in the 1992 NBA Draft. He spent 12 seasons in the NBA with six teams before he pivoted to coaching in 2012. He spent the last nine seasons as an assistant under Williams, which made it easier for UNC's athletic director to hire from within the program.