North Carolina (6-4) incurred another bad beat when Cole Anthony suffered a torn meniscus knee injury, sidelining the UNC freshman for up to six weeks while he recovers from surgery. To compound matters, UNC recently found themselves out of the Top 25 for the first time in six years.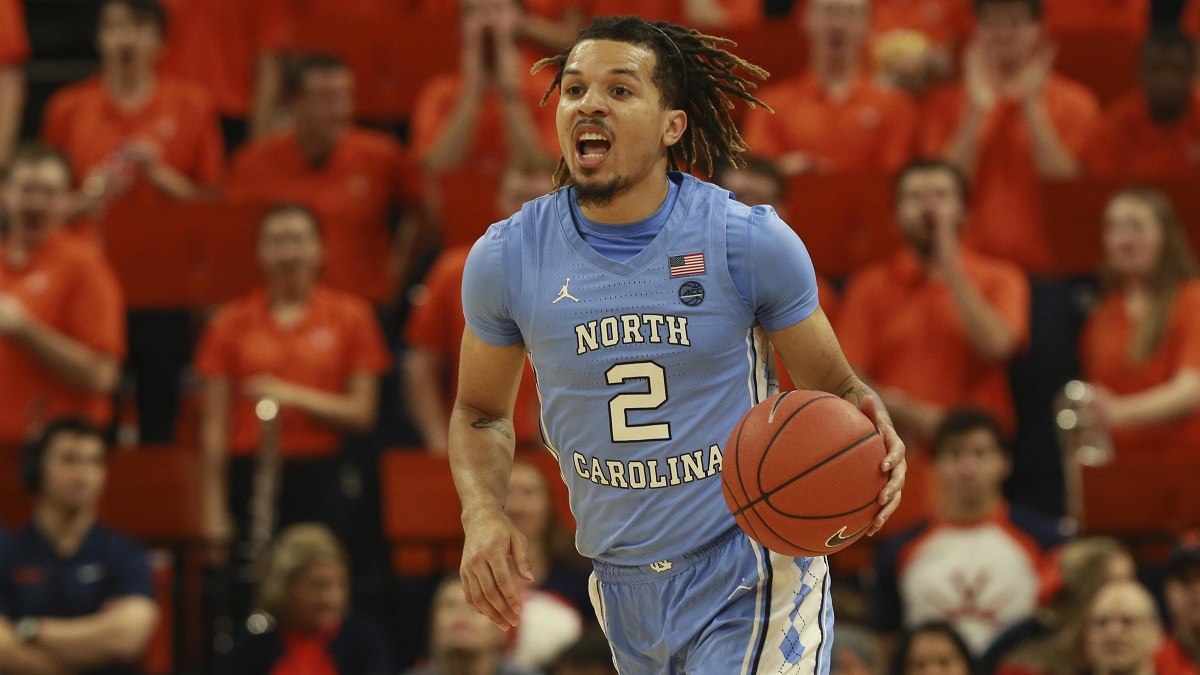 Cole Anthony, a 6-foot-3 freshman guard from New York City and the son of ex-NBA star Greg Anthony, led the North Carolina Tar Heels with 19.1 points per game and he was third in rebounding with 6.3 rebounds as a guard.
Anthony partially tore his meniscus in a 56-47 loss against #5 Virginia. He underwent successful surgery, but will be sidelined until late January or early February.
Anthony started all nine games he played with the Tar Heels. He set a North Carolina record for most points in a debut by a freshman when he exploded for 34 points against Notre Dame in early November. In his third game with UNC, Cole dropped 28 points on Webber State.
Head coach Roy Williams will now rely on his other top freshman, Armando Bacot, to pick up the scoring slack. Bacot, a 6-foot-10 big man, averages only 10.3 points per game, but he leads the Heels in rebounding with 8.6 boards per game. Garrison Brooks, a 6-foot-9 sophomore forward, is the Heels' second-best scorer, averaging 12.1 points per game.
Pundits think that North Carolina, especially without Anthony, is on the verge of missing a spot in the 2020 March Madness tournament.
Anthony Injury, Out of Top 25
Williams knew he had a challenging season ahead of him. Last year's North Carolina squad sent a handful of players to the NBA, including Coby White, Cam Johnson, and Nassir Little. Luke Maye, the heart and soul for the Tar Heels for the last few seasons, graduated, and UNC is seriously lacking veteran leadership in the locker room.
Williams landed a huge coup with Anthony. He didn't expect Anthony would be this awesome so early in his career. However, even with Anthony leading the team in scoring, the rest of the team struggled to generate consistent offense. Plus, the Heels played terrible defense on top of their offensive woes.
North Carolina lost three in a row, and four out of their last five games. The Tar Heels were ranked #17 when they were stunned by Wofford over the weekend, losing 68-64, which is why they tumbled out of the AP Top 25 poll for the first time since February 2014.
"Cole's a great kid and he'll be missed," said Williams. "Now's the time for his teammates to fill the void. We cannot feel sorry for ourselves and find a way to keep fighting."
Carolina's losing streak started when they were upended by unranked Michigan in the Battle 4 Atlantis. They defeated #11 Oregon in the consolation game in a squeaker, but then lost three in a row. The Tar Heels suffered back-to-back losses to ranked teams with a 74-49 blowout against #6 Ohio State, and a 56-47 loss against #5 UVA. Carolina failed to score 50 points in both those losses.
Anthony missed the Wofford game, and Williams started a former walk-on KJ Smith at the point guard spot.
On Deck: Gonzaga and ACC
North Carolina travels to Spokane, Washington to take on the #2 Gonzaga Bulldogs. Carolina is a +12.5 road dog, but Gonzaga is in a spot where they could easily win by 20 or more points. That's almost astonishing to type out, because North Carolina teams historically are never that huge of a dog. Then again, its lean times in Chapel Hill.
North Carolina finishes out 2019 with a pair of home games. They face UCLA (7-4) on Saturday, and Yale (9-3) next week. Both opponents would have been challenging with Anthony in the lineup. Without him, it's up to Smith and Bacot to step up with big-time performances, and help hold the line until Anthony returns from his knee injury.
The Heels resume ACC conference play in early January with games against Georgia Tech, Pittsburgh, and Clemson. North Carolina got a lucky break with a soft schedule in January. Williams hopes Anthony will be back before UNC takes on the second half of their tough ACC schedule that includes games against ranked teams such as Duke, Louisville and Florida State.