Two prime-time pitchers will be going under the knife and are expected to miss the 2020 baseball season and part of the 2021 season. Chris Sale (Boston Red Sox) and Noah Syndergaard (New York Mets) will undergo Tommy John Surgery to repair elbow-related injuries in their respective pitching arms.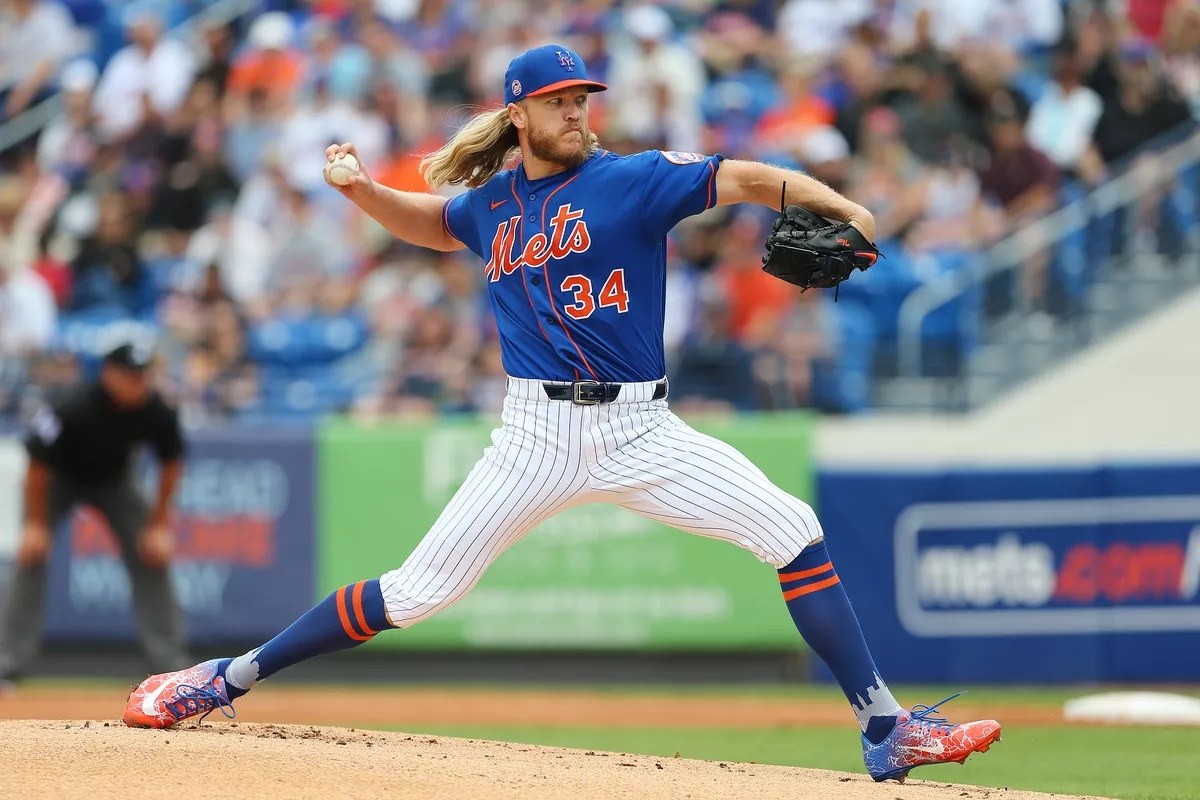 Players typically take a couple of seasons to return to their old forms following the procedure. Both Syndergaard and Sale will sit out this season with an eye on returning in the late summer of 2021.
Syndergaard, 27, is a right-handed pitcher with a career 47-30 record with the New York Mets.
Also known as "Thor" because of his flowing locks, Syndergaard was the Mets #2 guy in the rotation behind the reigning two-time NL Cy Young winner, Jacob deGrom.
"Noah is an incredibly hard worker and a tremendous talent," said Mets general manager Brodie Van Wagenen. "While this is unfortunate, we have no doubt that Noah will be able to return to full strength and continue to be an integral part of our championship pursuits in the future."
Chris Sale, 30, is a left-handed pitcher with a 109-73 lifetime record in his short career that also includes seven All-Star appearances and a World Series title with the Red Sox in 2018.
Thor Down
Syndergaard experienced some pain in his elbow at the start of spring training. He got shut down just as the MLB suspended all preseason games due to the coronavirus pandemic. Syndergaard recently underwent an MRI, which revealed a torn ulnar collateral ligament (UCL).
Syndergaard and the Mets determined Tommy John surgery would be the proper course of action. In 2017, Syndergaard pitched in only seven games due to a torn lat muscle in his throwing arm.
Syndergaard had a bad season in 2019 (10-8 with a 4.28 ERA and 1.23 WHIP), but the team expected him to bounce back. He's slated to earn $9.7 million in 2020 with two seasons remaining on his contract. Syndergaard's name came up at last season's trade deadline, but the Mets stood pat and held on to Thor.
With Thor down, the Mets will shuffle the deck to determine which of their other starters will move into the #2 spot behind deGrom. Without Zack Wheeler, who bounced to Philadelphia in free agency, the rest of the Mets rotation includes Steven Matz, Rick Porcello, and Michael Wacha.
With the news of Syndergaard's Tommy John surgery, the New York Mets slipped from 20/1 to 25/1 odds to win the 2020 World Series.
Sale Finally Opts for Tommy John Surgery
Sale suffered a flexor tendon strain during spring training. All signs pointed to Tommy John surgery, but he sought a third opinion in order to avoid a procedure that would shut him down for at least 1.5 seasons.
The Red Sox made the difficult decision to shut down their lone ace. The Red Sox traded David Price and Mookie Betts to the Los Angeles Dodgers in a blockbuster fire sale. They still had Sale, whom they hoped would be the anchor during a transitional season in New England.
Sale went 17-8 in 2017 with 308 strikeouts. He pitched through a dead arm in 2018, but still cobbled together a 12-4 record with 237 strikeouts and a 2.11 ERA in 27 starts.
In 2019, the injuries caught up to an overworked Sale. By the start of his 10th season in the big leagues, Sale suffered elbow inflammation and only appeared in 25 starts last season. He finished with a 6-11 record and a 4.40 ERA in 25 games. He broke a string of seven consecutive seasons with double-digit wins.
Sale, a two-time AL strikeout king, became the youngest pitcher in MLB history to reach 2,000 strikeouts. He achieved that feat late in the 2019 season. He whiffed 218 batters last season and tallied 200-plus strikeouts over the past seven seasons.
According to a recent update by William Hill, the Boston Red Sox are 35/1 odds to win the 2020 World Series.