Officials at Dover International Speedway announced Monday that fans won't be allowed at the six NASCAR races from Aug. 21-23 because of the COVID-19 global pandemic. The races, which include two Xfinity contests and two Cup Series affairs, will go on as planned.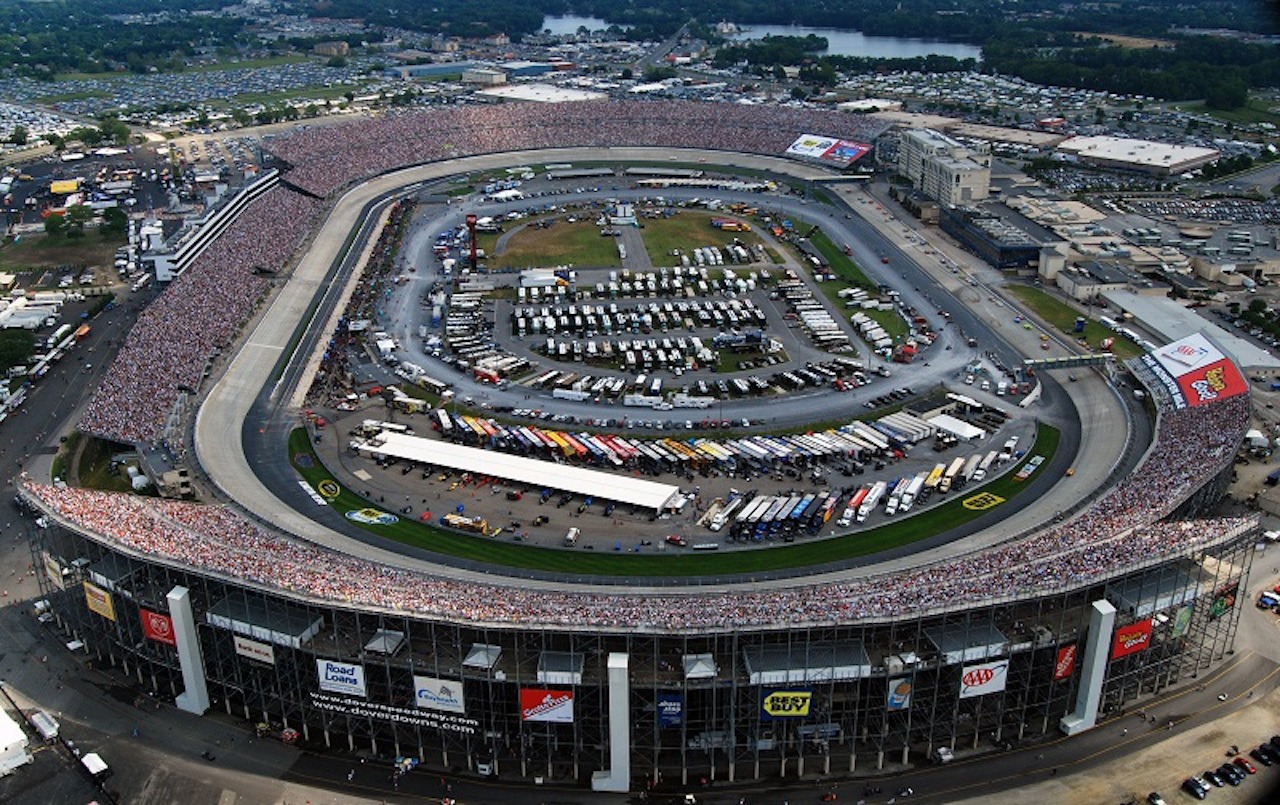 The decision not to have fans at Dover wasn't made by anyone at the racetrack, which presented a plan to the state to have a limited number of people in attendance for the weekend of racing. State officials rejected the track's request.
Dover International Speedway President and CEO Mike Tatoian expressed disappointment in the decision. He said in a statement the plan presented to the government was a safe one.
f"We submitted a comprehensive plan to state officials outlining our planned procedures and protocols for keeping our fans safe throughout our August race weekend," Tatoian said. "Unfortunately, due to the increase in COVID-19 cases in recent weeks, the decision was made to not allow fans. We understand it. And while we are disappointed, we also realize that we need to err on the side of caution and yield to the opinions of public health experts to help reduce the further spread of COVID-19."
Spiking COVID-19 Cases Cited for Decision
Like other parts of the US, there has been an uptick in COVID-19 cases in Delaware. On Friday, the state reported 278 positive cases of the disease, the most since 285 were recorded on June 29. The state was recently added to New Jersey, New York, and Connecticut's list of places from which visitors must quarantine for 14 days if they enter.
That drew the ire of Delaware Gov. John Carney, who says the state didn't deserve the dubious designation.
"I'm mad as hell, frankly. It doesn't make any sense," Carney said. "We're going to be on and off unless we stop testing, and we're not going to stop testing. We're going to test particularly where we think that we have an outbreak."
Still, Delaware is one of 31 states listed as a hotspot, and state officials thought it prudent not to allow fans into Dover International Speedway for the races.
There are seven Cup Series races that remain in the regular season at four racetracks. Dover and Michigan aren't allowing fans to attend. Daytona and New Hampshire will have limited crowds in the stands.
Drivers Miss Fans
The lack of fans has definitely affected NASCAR drivers. While they understand the decision, it has been an adjustment. When Chase Elliott won the NASCAR All-Star Race two weeks ago at Bristol Motor Speedway, he was able to celebrate with about 20,000 fans.
"To me, tonight felt like an event again," Elliott said. "I feel like we've been missing that piece for a couple months. It just felt really good to get NASCAR back. I mean, NASCAR is built on the fans. Once the race starts, it's hard to engage with them because you can't hear them. Before a race, the atmosphere was energetic again. I felt like the vibe was back."
Conversely, Kevin Harvick said last week not having fans at places like Kansas or Dover feels wrong.
"You have all that enthusiasm and excitement and it's the strangest thing, but it's a good reminder of how much enthusiasm you have to share with the fans and how much you feed off of that after you get out of the car," Harvick said. "I'm looking forward to getting back to that, but am I excited that we are racing and that brings some normalcy with what's going on."