The National League Wild Card race is such a toss up with 70 games remaining that every team in the NL, with the exception of the last-place Miami Marlins (35-58), are still in the thick of the Wild Card.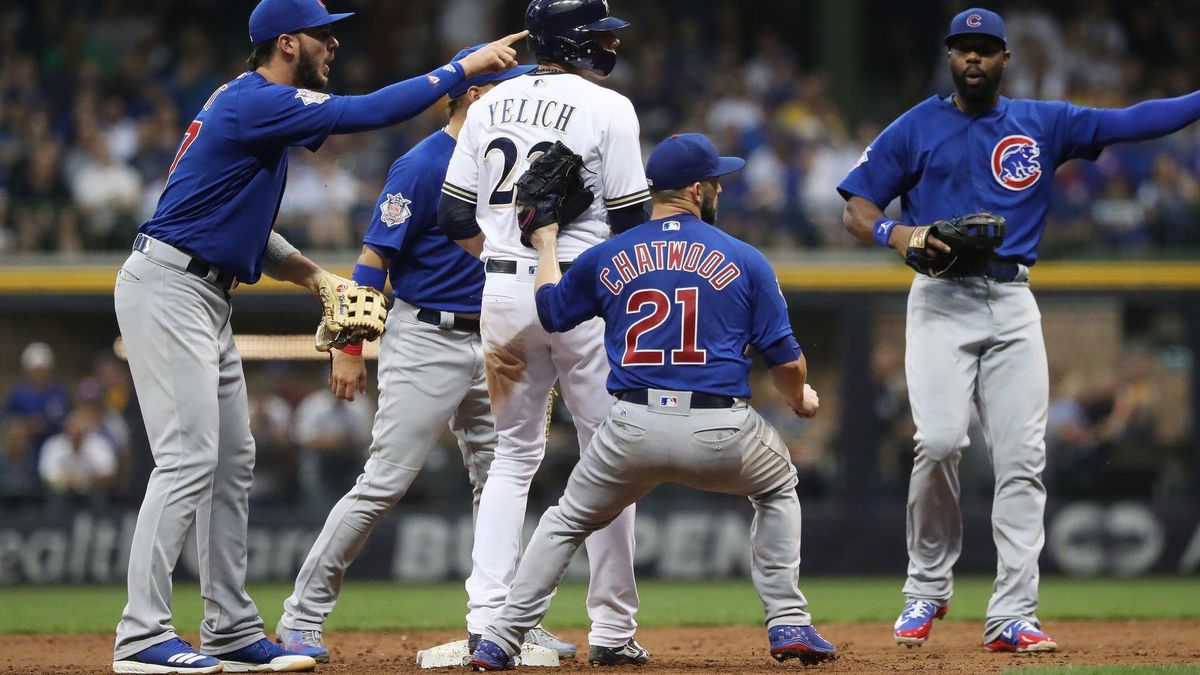 Only the Los Angeles Dodgers (64-34) and Atlanta Braves (58-39) have a firm grip on their divisions. The NL Central is wide open and one of the tightest division races in MLB history. The Cubs and Brewers are cannibalizing each other while trying to fend off the Cardinals.
The LA Dodgers are running away with the NL West crown. The Dodgers opened up a 14-game lead over the Arizona Diamondbacks in second place.
NL WILD CARD:
Washington Nationals 50-44
Milwaukee Brewers 50-47
————-
St. Louis Cards 48-46
Arizona Diamondbacks 49-47
Philadelphia Phillies 49-47
In the NL East, the Atlanta Braves have been chugging along at 21 games over .500. They hold a 6.5-game lead over the Washington Nationals in second place. Bryce Harper and the Phillies are only 49-47. They're 8.5 games in third place behind the Braves.
Only 7.5 games separate first and last place in the hotly contested NL Central. The Chicago Cubs (54-44) are currently 2.5 games ahead of the Milwaukee Brewers (50-47) in second place and the Cardinals are lurking in third place.
Slippery Bubble
The NL Central is coming down to one of the craziest and tightest races in history. Then again, the entire NL Wild Card race might be the biggest ever with all but one team still in the hunt with 65-70 games or so remaining in the second half.
The Miami Marlins (35-58) punted on this season before it even began. If the Baltimore Orioles (29-66) were not so awful as the AL East doormat, then the Marlins would be labeled as the worst team in baseball.
If the season were to end today, then the Washington Nationals and Milwaukee Brewers would advance to the Wild card single-game playoff. That would also leave three other teams on the bubble with the Cardinals, Diamondbacks, and Phillies missing out by a single game.
Currently, five teams are competing for the final two spots with only a game separating them. Three other teams — Giants, Padres, and Rockies — are just three games back.
The NY Mets are a sinking ship and disaster film in waiting. Somehow, they're five games back in the Wild Card hunt.
The Reds were 5.5 games out of first place in the competitive NL Central. The Reds slipped back 7.5 games behind the first place Cubbies. In the Wild Card standings, the Reds are only 5 games off the pace.
Christian Yelich and the Milwaukee Brewers are 22-1 odds to win the 2019 World Series. The Washington Nationals are 25-1 odds to win the title. The Philadelphia Phillies are 22-1 odds.