The San Francisco Giants and Los Angeles Dodgers have both clinched playoff spots. Barring a complete collapse, each will easily win more than 100 games in the regular season. Yet, only one team can win the NL West, while the other faces a dangerous one-game, wild-card playoff if it wants to advance further in the playoffs.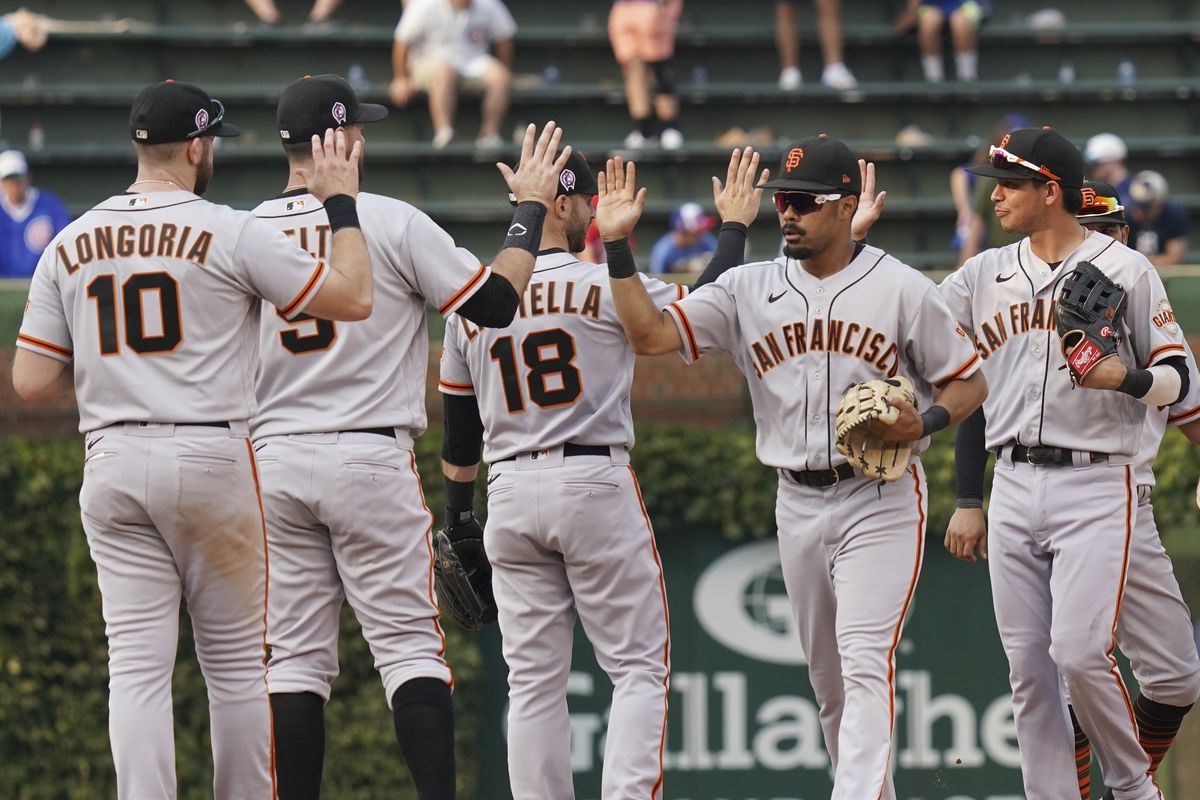 San Francisco (95-51) currently leads the NL West by 1.5 games over Los Angeles (94-53). The Giants have 16 games left to play, while the Dodgers have 15 contests remaining.
Giants snap nine-game winning streak
Those are the two best records in the majors this year. The Dodgers hold the best run differential in all of MLB at +244, with the Giants third at +184. In other words, these are arguably the two best teams in the league, stuck in the same division.
The Dodgers have been chasing the Giants for most of the year. While Los Angeles has played extremely well in September, it has struggled to make up ground in the NL West race, as San Francisco remained just as hot. The Giants brought a nine-game winning streak into Wednesday night, but finally faltered as their impeccable bullpen couldn't put together a full game in a 9-6 loss to the San Diego Padres.
San Francisco has relied on frequent bullpen games due to a number of starting pitcher injuries, including the loss of starter Alex Wood due to COVID-19.
"I think it's pretty tough to ask them to go out there like this multiple times a week, but they've done it," Giants first baseman Brandon Belt told reporters. "They haven't said a word, and they've gotten the job done, for the most part. Tonight we just couldn't pick them up. We came up a little short."
Dodgers finally make up ground in NL West race
That finally opened the door for the Dodgers to make up a little ground in the NL West race. Los Angeles won its sixth straight game on Wednesday, beating the Arizona Diamondbacks 5-3 to close to within 1.5 games of San Francisco.
"We just have to take care of us," Dodgers closer Kenley Jansen said after the win. "We can't worry about the Giants. They've been playing unbelievable baseball, but if we take care of business and play Dodgers baseball, I don't think there's anybody better than us in this league."
FanDuel Sportsbook currently rates the Giants (-135) as a slight favorite over the Dodgers (+115) to win the NL West title, but the Dodgers remain the pick to win the World Series this year. Even with the prospect of a possible one-game playoff to start the postseason, FanDuel lists Los Angeles as a +270 pick to win the World Series, with the Giants back at +750.
While the NL West title provides a clear advantage to whichever team wins it, Jansen says he's confident that the Dodgers can defend their championship no matter how they get into the playoffs. "Of course, we want to win the division," Jansen said. "But at the end of the day, no matter how we get in, we have to do us, and I think special things can happen."