Oddsmakers might not think Tiger Woods has a chance to become the all-time major championship leader, but Jack Nicklaus does. The Golden Bear said earlier this week he believes Woods is back on track to break his mark of 18 majors.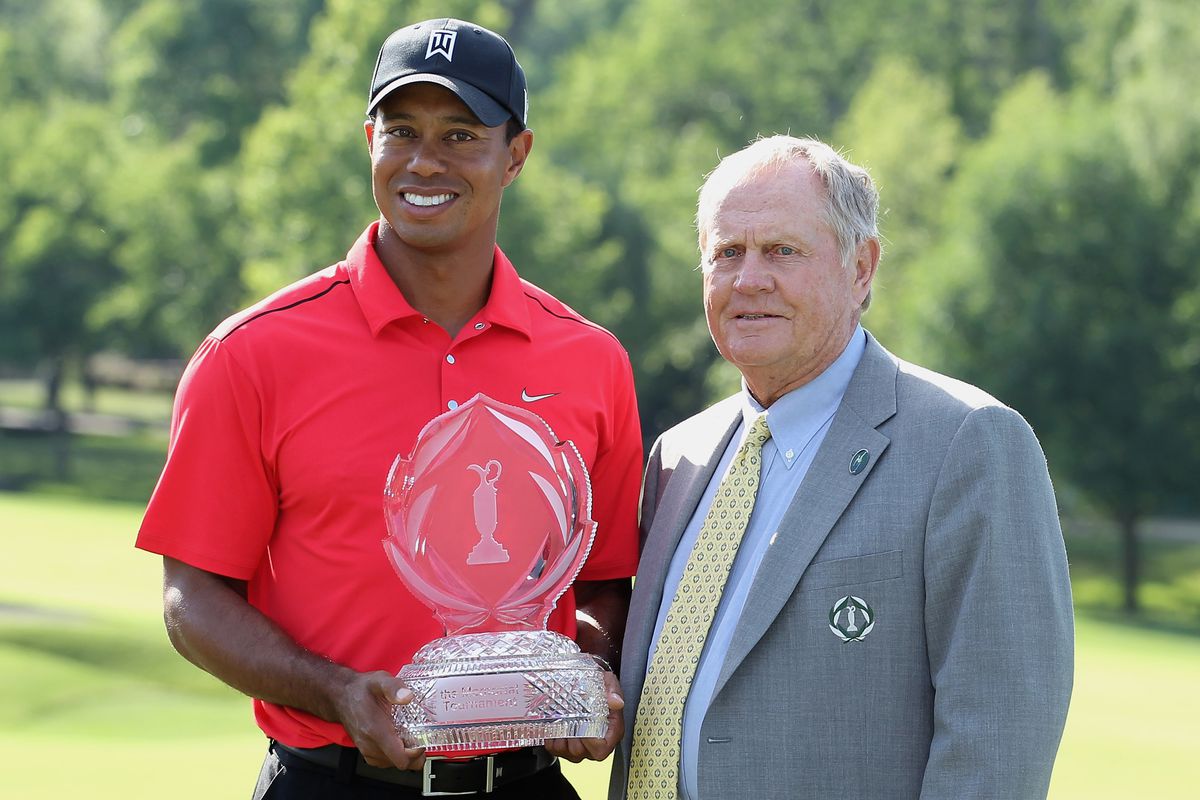 Woods is currently at 15 after winning the Masters in April. He was the 9/1 favorite to earn his fifth Green Jacket, and defeated Xander Schauffel and Brooks Koepka by a stroke.
Nicklaus said watching Woods on Sunday convinced him his game is back.
"He played beautifully coming home," Nicklaus said. "I knew he was in a position that he knew that he didn't have to do anything special. All he had to do was play good, solid golf. Good, solid golf still required a couple under par, but he had 13 or 15, which he played very solidly. And then of course 18, I don't know what happened there, whether it hit the tree, I don't know what happened. He played the third shot smart and won the tournament."
Woods One of Doubters
While Nicklaus believed Woods could win another major, the former World No. 1 wasn't so sure. He was coming back from a spinal fusion and it was his fourth back procedure. Woods said at one time he would be happy just to play with his kids again.
But the golf slowly came back. Woods won the Tour Championship last year, and it gave him confidence going into 2019. When he went to Augusta and won, it was the culmination of two years of intense work.
"Well, it validated that I can still do it at the highest level," Woods said Tuesday about his Masters victory. "Last year at East Lake was a big thing for me to have won my first year back. I've only played, what, five majors now? And if I'm able to stay healthy enough to continue playing — six majors now — it's about just giving myself the opportunities to be able to work my way through it like I did, and kept my patience and kind of chip away at it at Augusta was pretty cool. Most of the years that I've won there I've been out front early. This was not the case."
Time an Enemy
Woods is 43-years-old and he will be competing against not only other golfers, but Father Time. Winning a major when over the age of 40 is possible. There are several who have done it, including Nicklaus, Phil Mickelson, and Lee Trevino.
Winning multiple majors over the age of 40 is much more difficult. Nicklaus won three, as did Ben Hogan. No one, though, has won four in the modern era, which is what Woods would have to do to break Nicklaus' record. The Westgate Las Vegas SuperBook has the over/under line for Woods' majors before he turns 50 at 16.5.
Still Nicklaus still believes if anyone can do accomplish the feat, it is Woods.
"I've always felt like Tiger, before he won at Augusta, he has four championships, and he has another ten years of major championships," Nicklaus said. "Another 40 major championships in front of him that he'll be playing. And people say, 'Well, he'll never win another one.' Still, you've heard me say this in the pressroom. Don't count him out."